Diet Coke dispute joins list of 'flying while Muslim' cases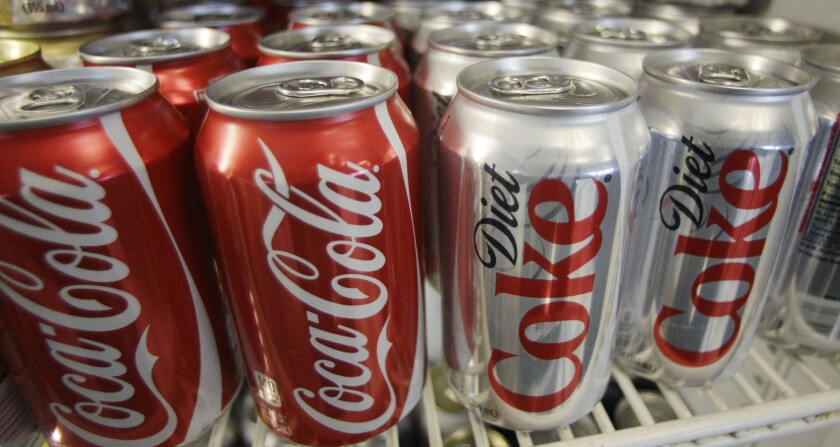 In recent years, a phrase has been coined to describe what some say is discrimination against Muslims in America's airspace -- "flying while Muslim." The cycle of these events follows a recognizable pattern: A claim of anti-Muslim mistreatment is lodged, Twitter hashtags are born, outrage ensues and the airline apologizes.
The latest episode began with a can of soda and quickly escalated, leaving a Muslim American chaplain in "tears of humiliation" after, she said, a United Airlines flight crew and fellow passengers did nothing to stop a man from berating her over her faith.
The incident joins a string of high-profile confrontations between Muslim passengers and airlines, and employed a hashtag that has been used to comment on the Chapel Hill shooting deaths of three Muslim American students and the torching of an Islamic center in Houston.
Tahera Ahmad, director of interfaith engagement at Northwestern University, said she requested a Diet Coke on her United Airlines flight from Chicago to Washington, D.C., on Friday night. When the flight attendant brought her an opened can, Ahmad wrote in a Facebook post from the air, she requested an unopened can "due to hygienic reasons."
When she asked why she couldn't have an unopened can of soda, Ahmad said, the attendant told her she could not provide unopened cans to passengers because "they may use it as a weapon on the plane."
"I told her she was clearly discriminating against me because she gave the man next to me an unopened can of beer," Ahmad wrote, and the flight attendant then grabbed the man's beer can and opened it, repeating her rationale.
Ahmad said she was appalled, and turned to ask her fellow passengers "if they witnessed this discriminatory and disgusting behavior."
Ahmad wears a hijab in a photo on the university's website, but it's unclear what identified her as Muslim on the plane.
That's when, she said, a man sitting across the aisle yelled at her, "You Muslim, you need to shut the … up," and that "You know you would use it as a weapon."
"I felt the hate in his voice and his raging eyes," Ahmad wrote, ending her Facebook post with the hashtag #IslamophobiaISREAL.
As Ahmad's post circulated on social media, it spawned another hashtag, #unitedforTahera, with several posters promising to boycott United flights.
Skipping my @united flight tomorrow and purchasing a new flight from @Delta right now. Inexcusable. #unitedfortahera pic.twitter.com/fzCgecwUeA

— AbdelRahman Murphy (@AbdelRahmanM) May 30, 2015
I refuse to fly @united until they learn how to not discriminate. Pathetic behavior. #unitedfortahera pic.twitter.com/BZJJDZ6Mnq

— Omar Suleiman (@omarsuleiman504) May 30, 2015
I logged over 130,000 miles with @United - will take my biz elsewhere if #UnitedAirlines isnt #unitedfortahera @TaheraHAhmad,we stand with u

— Raef (@RaefMusic) May 30, 2015
In a statement issued Saturday, United Airlines said the flight attendant "attempted several times" to accommodate Ahmad's request, and called the incident a "misunderstanding."
According to another Facebook entry Ahmad posted on Twitter, the flight attendant apologized at the end of the flight. The pilot also apologized and walked her to a desk to help her file an official complaint, Ahmad said.
Airline representatives met with Ahmad on Saturday afternoon, United said, "to get a better understanding of what occurred and to apologize for not delivering the service our customers expect."
In a follow-up post, Ahmad said she was "truly disappointed" by the airline's statement.
"It is truly disheartening when the discrimination of Americans as myself ... is disregarded and trivialized," she wrote. "This is not about a can of soda. I was really hoping that after speaking with me they would have publicly acknowledged ... the flight attendants' rude and discriminatory behavior and accusations which led to hateful words."
Since the incident, Ahmad says, there have been "several attempts" to hack her Facebook, Twitter and email accounts.
The Council on American-Islamic Relations, which is working with Ahmad in responding to the situation, demands "that United take swift and strong actions to address the reported incident," said Hussam Ayloush, executive director of CAIR's Los Angeles chapter. He said the group also is calling for anti-bias policies to be "established and communicated across the company."
Ahmad's experience follows a February confrontation in which a Muslim American woman wearing a hijab said she was harassed by a passenger who told her, "This is America." An airline employee on board moved her and her children to the back of the plane to "defuse the situation," Darlene Hider told Buzzfeed, and threatened to remove her husband and other passengers when they rushed to defend her. A Delta spokesman told the Los Angeles Times on Monday that the airline has "completed a full investigation of the incident" and is committed to diversity.
Abed Ayoub, an attorney for the American-Arab Anti-Discrimination Committee and Hider's brother, says Delta has not resolved the issue to their satisfaction. "They didn't feel that their employee did anything wrong," Ayoub said, adding that the organization is considering bringing a civil suit on Hider's behalf and filing a formal complaint with the U.S. Department of Transportation.
A U.S. citizen and graduate student at San Jose State University sued Southwest Airlines in 2011 after being removed from a flight when crew members deemed her suspicious. Irum Abbasi, who was wearing a hijab, said she had told someone, "I have to go," on her cellphone, but that the flight attendant on board thought she'd said, "It's a go."
In 2009, nine Muslim family members were ordered off an AirTran flight from Washington, D.C., to Orlando, Fla., detained in the airport, and refused passage by the airline after being questioned and cleared by the FBI because of comments one of them made about airline safety had made two teenage passengers suspicious. Dr. Kashif Irfan, a U.S. citizen born in Detroit, told the Los Angeles Times then that he felt his family was being profiled because the women wore headscarves and the men had beards.
The airline apologized to the family, and also called it a "misunderstanding."
In 2006, an Iraqi human rights activist was told to remove a shirt that said "we will not be silent" in English and Arabic before he could board a plane in New York. And that same year, six Muslim imams were escorted off a U.S. Airways flight in Minneapolis after praying together in Arabic.
UPDATES
3:09 p.m.: This article was updated with comments from CAIR's Hussam Ayloush and from a Delta spokesman.
12:44 p.m.: This article was updated with comments from Abed Ayoub, an attorney for the American-Arab Anti-Discrimination Committee.
The first version of this article was published at 12:28 p.m.
For more breaking news, follow me @cmaiduc on Twitter.
---
Get inspired to get away.
Explore California, the West and beyond with the weekly Escapes newsletter.
You may occasionally receive promotional content from the Los Angeles Times.