6 Images
Best of Bornholm
A smokehouse in Hasle, on the island of Bornholm, Denmark, is where smoked herring is prepared in walk-in fireplaces that narrow on the outside into tall chimneys.
(DALE M. BROWN)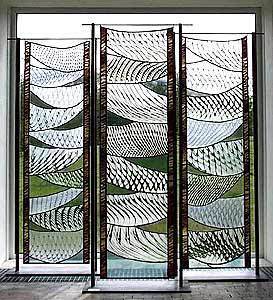 Glass art, a local craft, at the Bornholm Art Museum
(DESTINATION BORNHOLM)
Herring are gutted and strung on racks to dry in the open air, then placed over smoldering alder wood and left in the fireplaces until they turn gold.
(DALE M. BROWN)
Cyclists enjoy sunny weather and quiet roads at Osterlars as they ride past a 13th century round church at Osterlars, which also was designed to be a safe haven against pirates.
(Roberto Meazza / On Location)
Gudhjem is known for its colorful half-timbered houses. The fishing village has become an arty resort town with lots of tourists.
(Ellen Petersen / POLFOTO)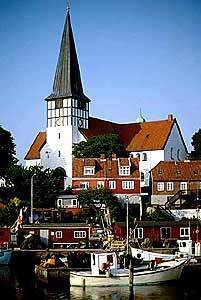 St. Nicolas Church in Ronne, Bornholm's capital, towers over the port town, where visitors disembark from the car ferry from Ystad, Sweden.
(Roberto Meazza / On Location)