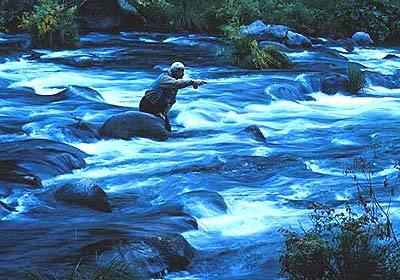 10 Images
Fishing: All about Trout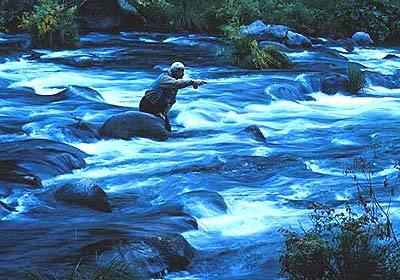 A cast of one trolls the Pit River in Northern California.
(R. Valentine Atkinson)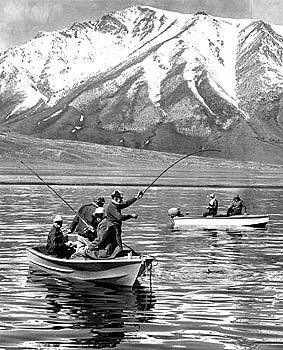 Crowley Lake, a reservoir created by the damming of the Owens River, attracts anglers seeking mostly mid-size rainbows.
(File Photo / LAT)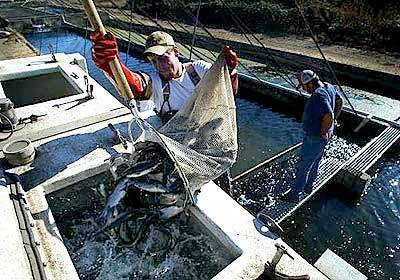 Clint Mackey loads fish raised in a hatchery in Red Bluff, Calif. Critics blame stocking for damage to native trout populations.
(Robert Gauthier / LAT)
The "Needlefish" lure, far left, is tough competition for a live cricket.
(Eric Boyd / LAT)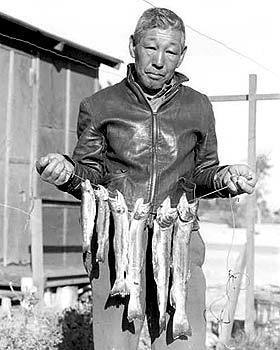 Ishikawa with snaky-bodied goldens in camp.
(Toyo Miyatake)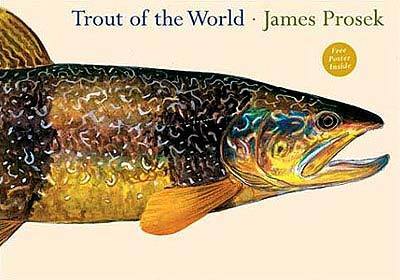 "Trout of the World," by James Prosek Stewart; Tabori & Chang, $32.50
()
Illustration by Sheridan Andreas Mulholland Anderson / For the Times
()
Joseph Jacques shows off a rainbow trout caught despite high winds and waves at Convict Lake during opening day last year.
(George Wilhelm / LAT)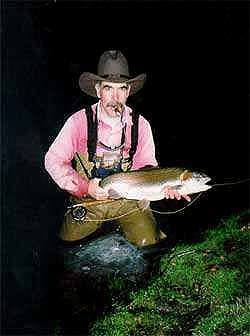 Jeff Andrews of Grand Ridge, Mich., holds a hefty 22-inch rainbow trout he caught at dusk in a stream near Burney, Calif., in Shasta County. Photo by Chuck Echer.
()