4 Images
Mendocino County
SIT BACK, RELAX
The Oaks is one of three cottages on the 550-acre Anderson Valley guest ranch. The cottage features satellite TV and a high-end sound system, although guests might just prefer a good book and a valley view.
(Craig Nakano / LAT)
ARTIFACT AND ART
A Pacific Northwest totem graces the Sun House in Ukiah, the home of painter Grace Carpenter Hudson and her husband, John.
(Craig Nakano / LAT)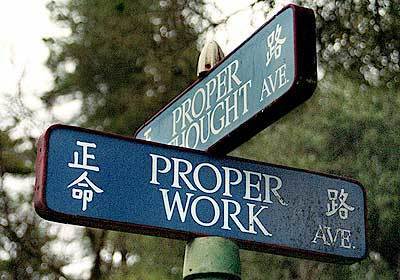 Sign of the times
Street signs in Ukiah.
(Craig Nakano / LAT)
Meditation hall
City of Ten Thousand Buddhas, a Buddhist training center that takes its name from the main meditation hall.
(Patricia Woeber)