5 Images
Hashayarot Bedouin camp in Israel
Bedouins take guests on a camel ride through the desert.
(Hanan'el Edri)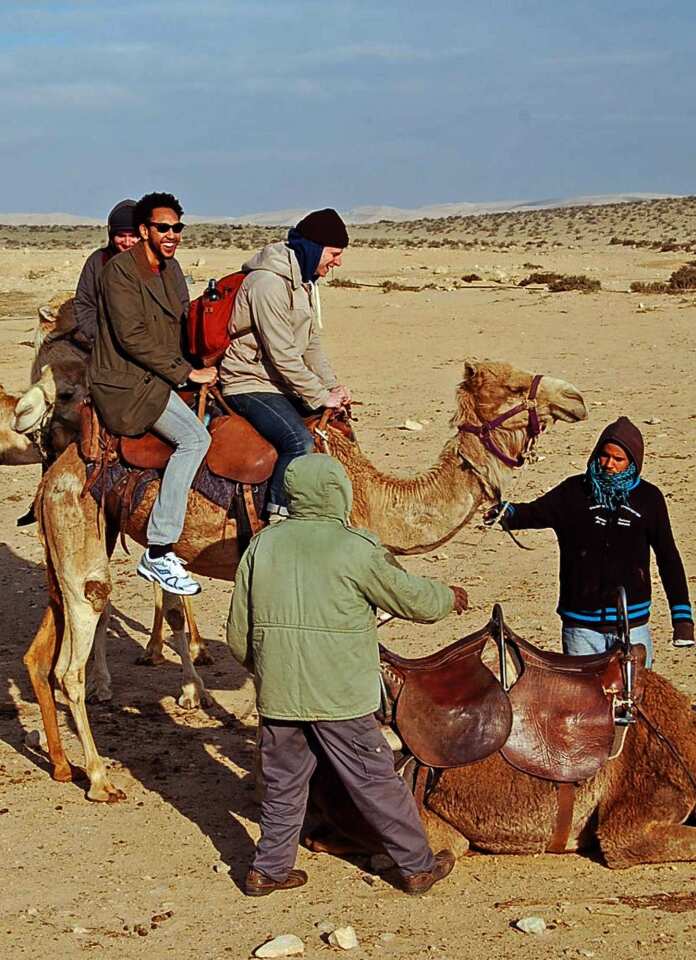 Birthright group members Dominic Riley, left, and Seth Brau, center, are helped down from a camel by their Bedouin hosts.
(Camilla Mudrow)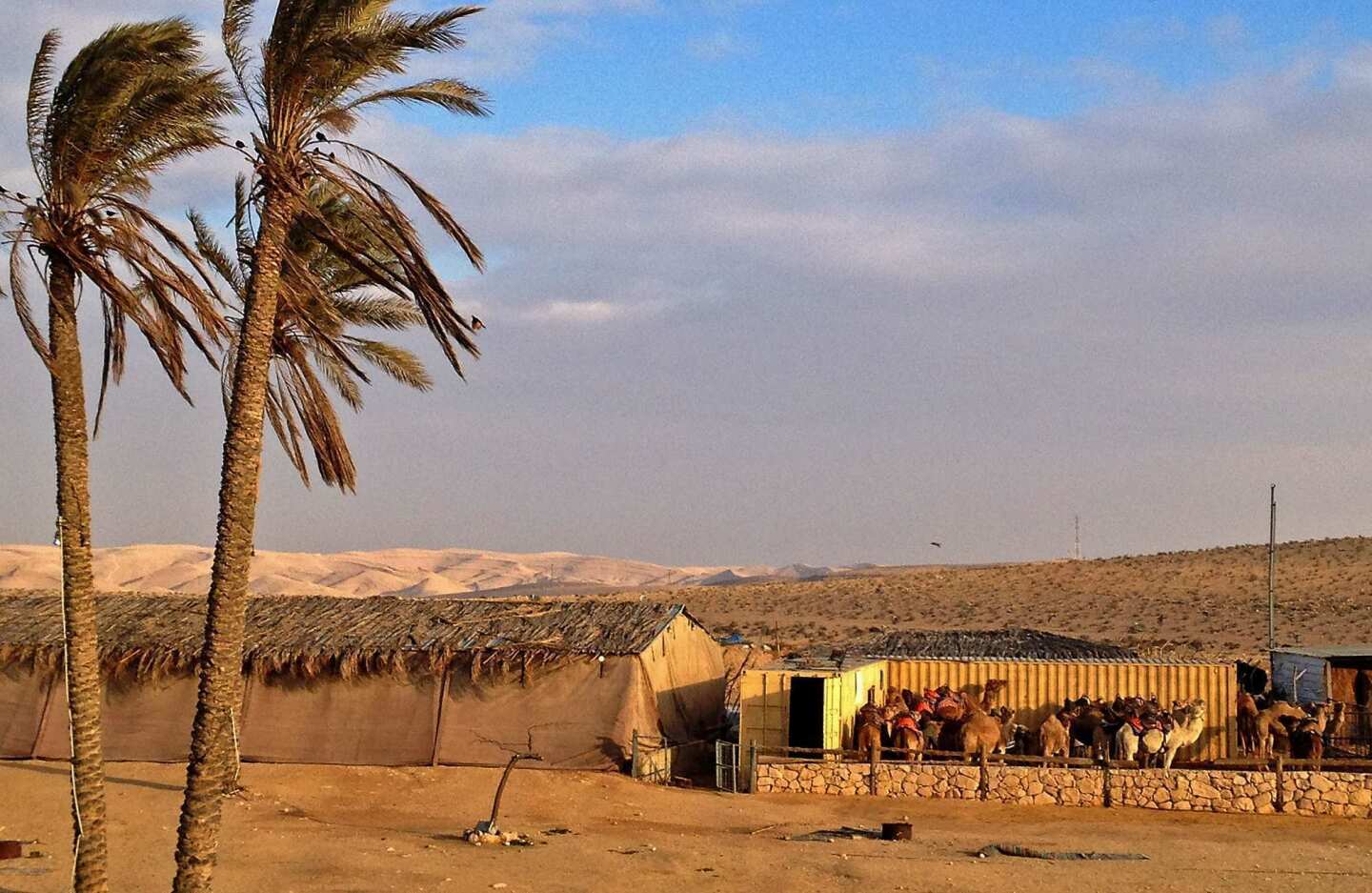 The camels are housed next to the main Bedouin sleeping tent.
(Dominic Riley)
A traditional Bedouin meal consisting of roast chicken, hummus, roasted eggplant, cucumber and tomato salad, eggplant dip and Bedouin flat bread.
(Jenn Harris)
Salem, a member of the Bedouin tribe at the camp, plays the sumsumia before giving a demonstration on Bedouin hospitality with his tales of tribal life served up along with strong coffee and sweet tea.
(Seth Brau)