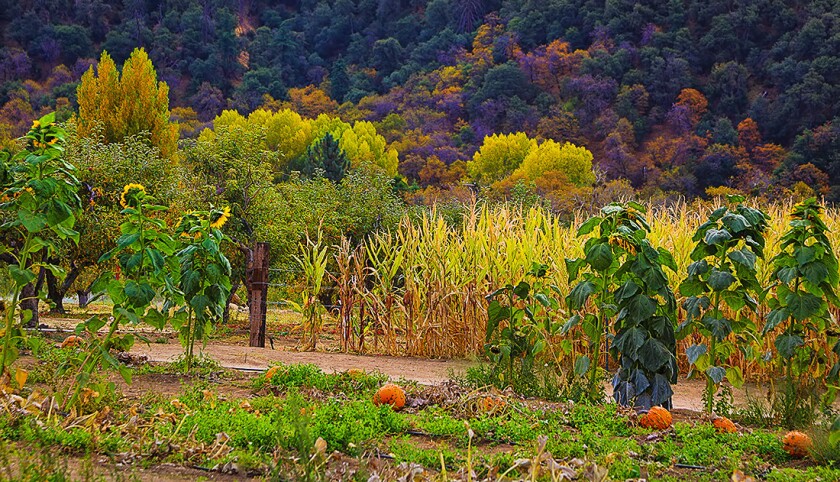 Three hot spots this weekend for California's version of leaf peeping will have you on the road in your quest for color. Here's what's popping now that things have died down at the highest altitudes in California.
Oak Glen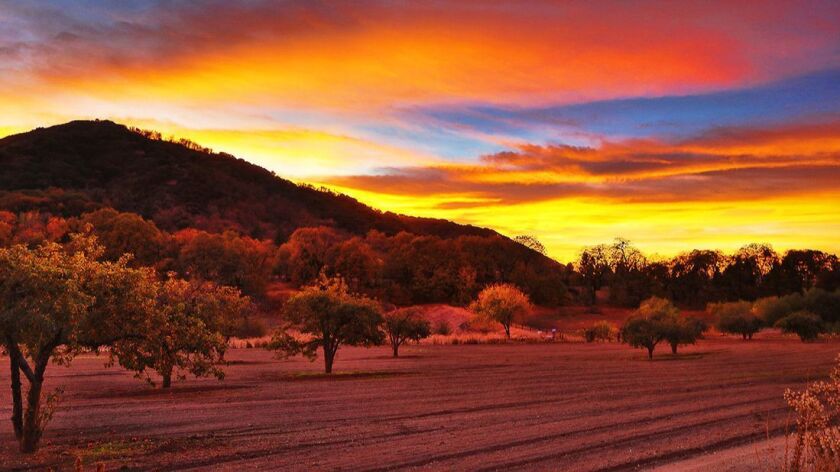 Closest to home: Oak Glen, about 80 miles almost directly east downtown Los Angeles. At a little more than 4,734 feet in San Bernardino County, Oak Glen is slightly behind its higher-altitude counterpart Lake Arrowhead, which is 5,174 feet and past peak, according to California Fall Color, the antidote to those must-have-fall-color cravings.
If you'd like a slice of apple pie with your fall color, you can venture about 100 miles more from Oak Glen and catch peak color in Julian in the Cuyamaca Mountains. It's apt to be busy on the weekend.
Yosemite Valley
If you're willing to go farther afield, you'll find gold along the Merced River in Yosemite Valley, which is almost always accessible, no matter the weather.
What's contributing to the color show: black oak and cottonwood, the color website says.
Chico at peak, but fire danger looms
California Fall Color was touting the color show in Chico, but that was before the fire danger forced evacuation of the town.
Besides the glories of Chico's Bidwell Park — at more than 3,600 acres, placing it among the largest urban parks in the United States — Chico and environs are in the path of the Pacific Flyway, a path for a billion birds as they migrate. The Flyway stretches from Alaska to South America's Patagonia region.
To learn more about the timing of the migration and where, go to California Watchable Wildlife.
For more on the turning of the color tide: California Fall Color
---
UPDATES:
6:40 a.m.: This article was updated to reflect the fire danger in the Chico area.
This article was published at 5:15 a.m.
---