On a European river cruise along the Danube, watch beauty glide by from your bed or go explore the sights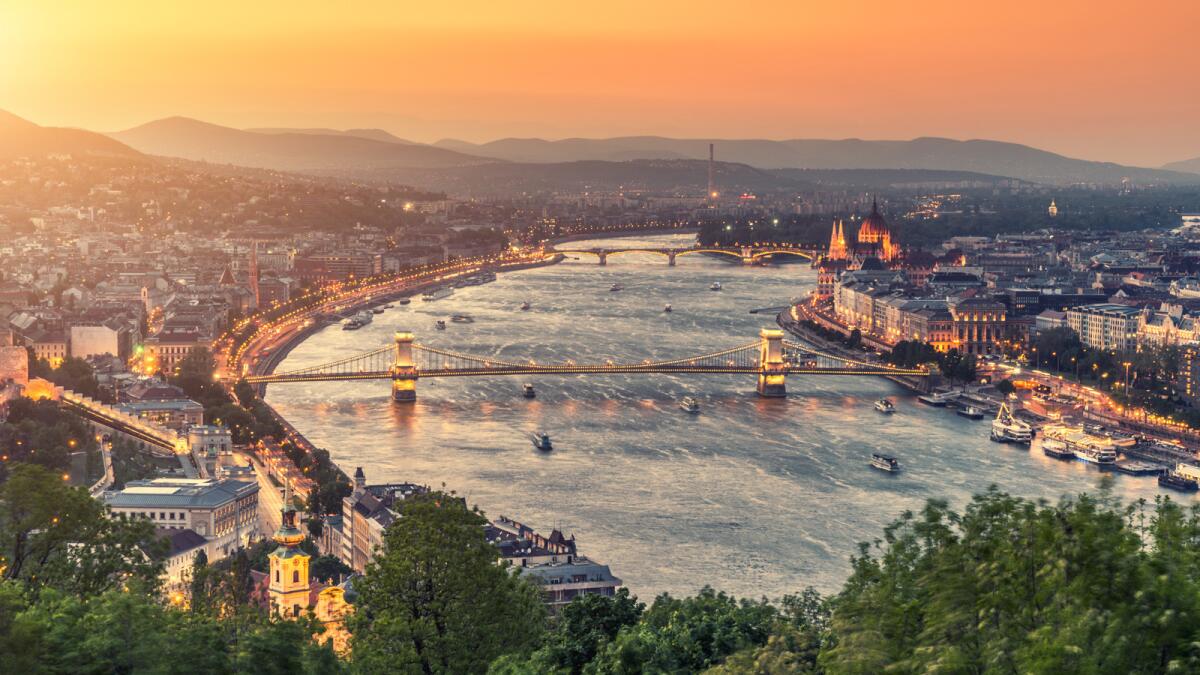 As idyllic scenes rolled slowly by my window — terraced vineyards, red-roofed villages, turreted castles, all set against a background of craggy green mountains — I watched contentedly from my bed.
Who would expect to see such stunning scenery while wrapped in a cozy duvet?
A European river-cruise vacation last summer had brought me to this beautiful part of Austria. I was exploring the Danube, which crosses 10 countries as it snakes 1,770 miles from western Germany to its destination at the Black Sea.
The sliding glass door that revealed that view not only let cool, fresh air into the cabin, but also allowed me to become immersed in the scenery.
I was close enough to smell bread baking at a riverside restaurant, to hear children playing in a schoolyard, to see a monk hurrying along a village street.
For first-time river cruisers, the Danube is a good choice because of the abundance of interesting towns and cities and exceptional scenery along the path of the gray-green river.
That's how I came to be here. It seemed as though fairy-tale castles and other surprises awaited around every bend.
"It felt like I was walking through a storybook, page after page," fellow passenger Michelle Lossius of Gainesville, Fla., said on the final day of the voyage.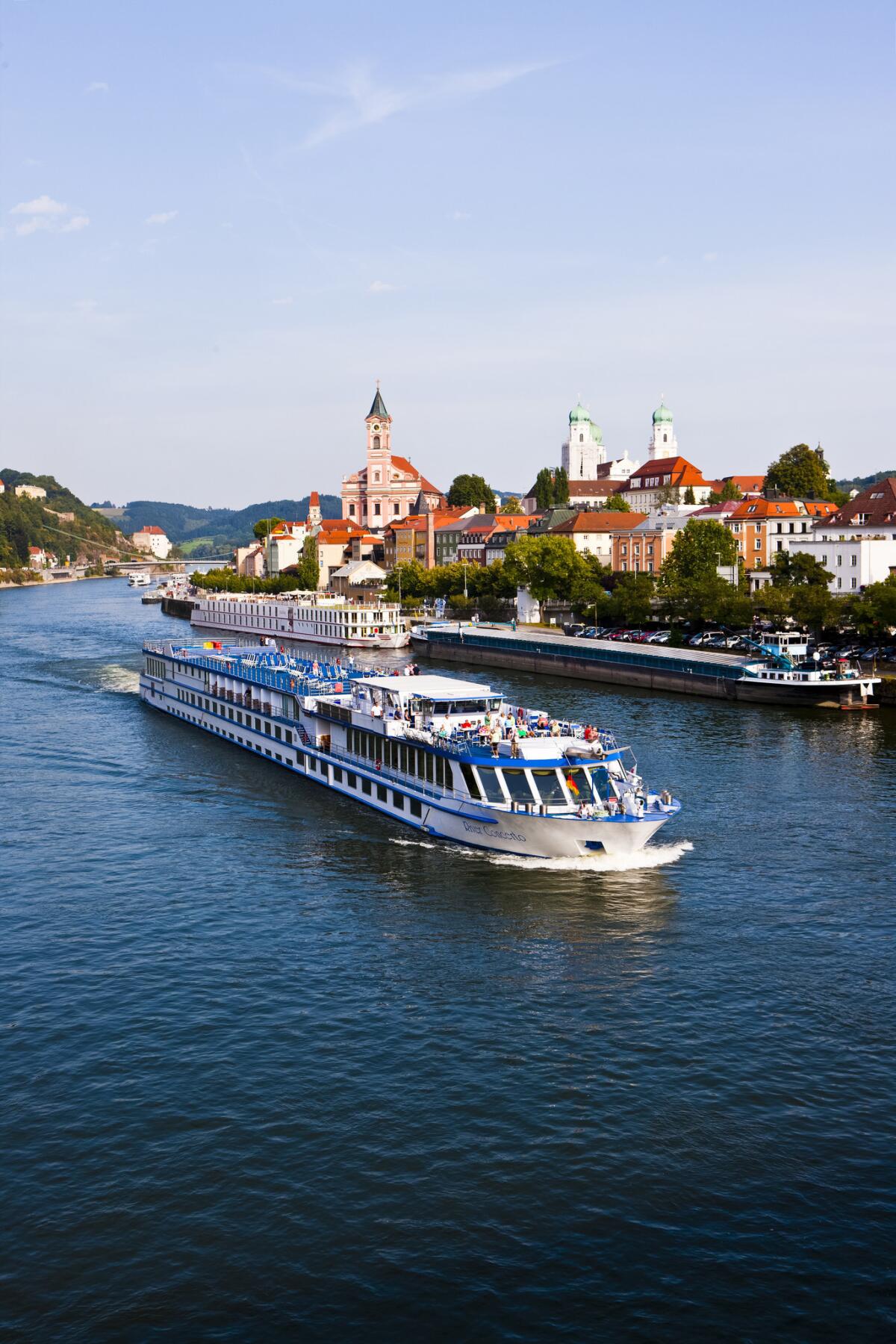 River cruising is on an upswing among Americans, driving demand to an all-time high, according to Cruise Lines International Assn. Hundreds of river vessels ply European waters, many sailing on the Danube or Rhine.
But river cruises can also be found in South America, Asia, Africa and the United States.
"Passengers can travel on the world's most famous rivers and experience many memorable destinations in a short amount of time," said Cindy D'Aoust, president and chief executive of the cruise line association.
Most Danube river-cruise itineraries concentrate on the upper reaches of the river, from Germany through Austria and Slovakia to Hungary, where tourist infrastructure is better developed.
I could have toured the Danube by car, train or bus, but a cruise offered a relaxing way to get an overview of an area to which I was a first-time visitor.
I was right: It doesn't get much more relaxing than viewing scenery from your bed. The balcony offered another prime spot to veg out as the world drifted by.
Not that I spent the whole trip lolling in my cabin.
I racked up several miles ashore each day exploring vibrant cities such as Budapest, Hungary, where we ate hearty goulash, drank fruit brandy and toured magnificent Castle Hill; Vienna, Austria, known for its artistic and musical masterpieces; and Austria's Wachau Valley, where we got a close look at the pastoral scenery that earned it a place as a UNESCO World Heritage site.
In every city I visited, I sought out other river cruisers to ask about their journeys. Most loved the trip.
"It's an amazing way to see this part of Europe," said Helga Passau of Sydney, Australia. "Such a nice ambience, such a wonderful way to see historical places and beautiful scenery."
Especially if your guilty pleasure is seeing it with your head propped up on a pillow.
Budapest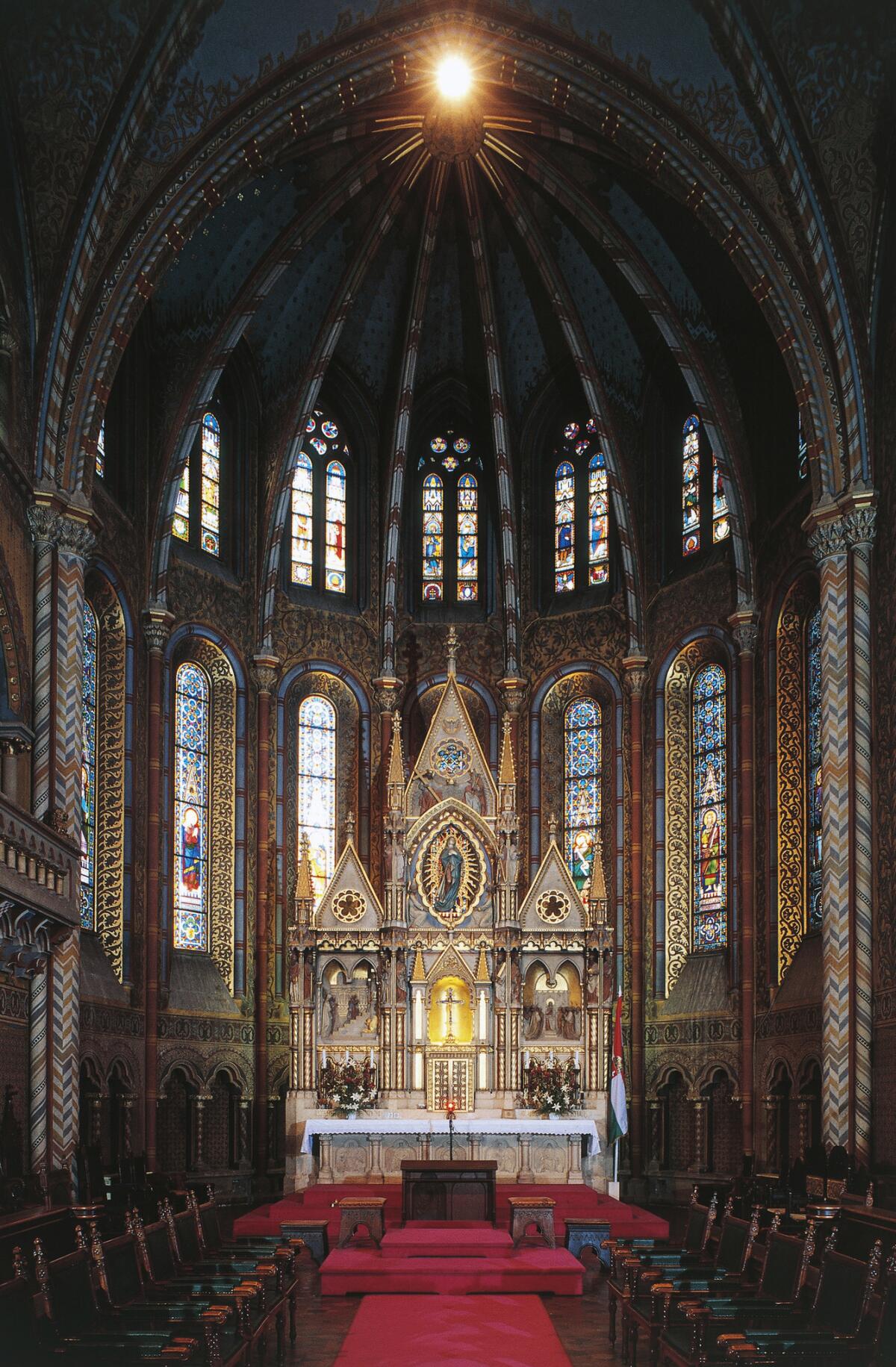 A late flight connection was going to spoil my first look at Budapest, I thought as I arrived at the city's airport.
I had hoped to arrive in the afternoon, but my flight from London was delayed until after nightfall.
I grumbled about it as I grabbed a cab outside Budapest airport. The driver looked at me with amusement.
"Why are you upset?" he asked.
"There won't be anything to see at night," I replied.
He laughed. "Just wait," he said. "You'll be happy."
He got that right. As fascinating as Budapest is during the day, I learned that its beauty shines brightest after sundown.
I got to admire a dazzling light show put on by the Szechenyi Chain Bridge, Buda Castle and, most impressive, the city's Parliament building.
The driver laughed again. "What do you think now?" he asked.
"Wow," I answered.
I had come to Budapest to board the Viking Var for this week-long cruise on the Danube, which flows through the heart of the city. I would take a formal tour the next day, but that night, I strolled Chain Bridge, which offers wonderful views of the waterfront up and down the Danube.
Then I walked to the Parliament building, joining hundreds of other strollers who were enjoying the balmy weather.
Budapest, Hungary's capital, is actually two cities. In 1873, Buda, on the western bank of the Danube, and Pest, on the opposite bank, were combined to form Budapest.
Locals call it the pearl of the Danube, pointing at its picturesque location, historic buildings and rich folk heritage.
Visitors can tap into the city's culture by stopping at one of its grand old coffeehouses, bathing in the thermal waters at its elaborate spas and exploring some of its famous landmarks: Heroes' Square, Castle Hill and Matthias Church.
And don't forget to take an evening stroll to see the lights.
Budapest is a beautiful city that deserves a much longer look than you'll probably have time for if you visit it during a cruise. Add a few days to your itinerary and take a closer look.
Wachau Valley, Austria
Richard the Lionheart wasn't fond of Austria's Wachau Valley, but almost everyone else is.
In 1192, Austrian Duke Leopold V imprisoned the crusading English king in this beautiful wine-growing region before turning him over to the Holy Roman emperor, who released Richard for a ransom.
Visitors get better treatment these days, whether they're exploring by riverboat, bike or vehicle.
The valley, formed by the Danube River west of Vienna, is one of the most popular tourist destinations in Austria and has been designated a UNESCO World Heritage site.
A 20-mile stretch of the Danube, between the towns of Melk and Krems, is a highlight of most Danube river cruises.
Observation decks are crowded with passengers eyeing the villages, churches and castles of the region as vessels glide by.
Fall is particularly impressive, although the leafy green days of summer are beautiful too.
Wine tasting, kayaking and biking are major draws for tourists who aren't bound by tight riverboat schedules.
Another popular activity is a visit to 64-acre Göttweig Abbey, founded by Benedictine monks more than 900 years ago.
Besides viewing the monastery's art and facilities, you can watch a pastry chef whip up apricot dumplings or taste the abbey's homegrown fruit juices.
"They're called marillenknödel," said an abbey chef who was demonstrating her cooking skills when I visited. "But it's a lot easier to just say 'apricot dumpling.'"
Vienna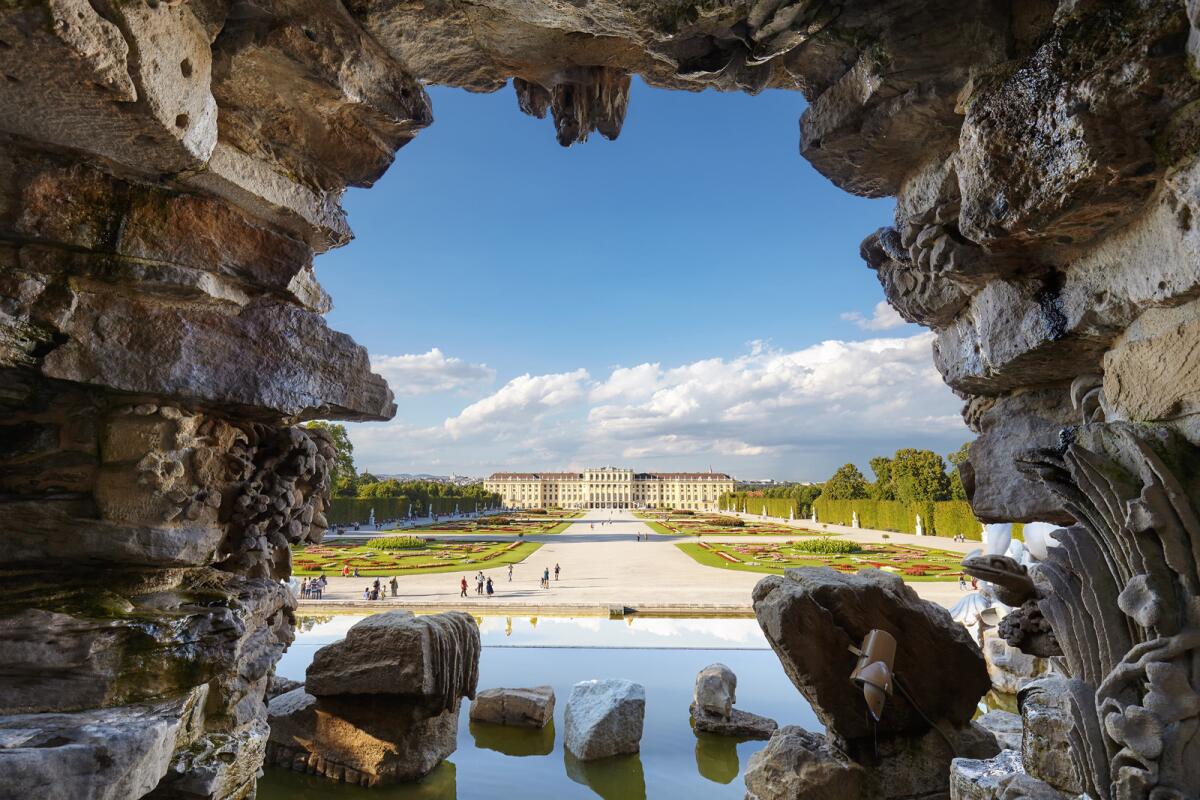 You'd better be hooked on "The Blue Danube" waltz if you're planning to visit Vienna. There's no escaping Johann Strauss II's tune, which premiered in 1867.
It plays constantly in the city's shops, restaurants and hotels, and ends most concerts in the Austrian capital.
But if you're sailing through Central Europe on a Danube River cruise, getting a healthy dose of the music is only fitting.
Vienna is music central, birthplace of Schubert, the place where Mozart composed most of his greatest symphonies and home to Beethoven, Haydn, Mahler and Strauss.
But the city also offers parks and palaces besides musical performances. It's an excellent place to see an opera, hear the Vienna Boys Choir or watch the prancing Lipizzaner horses at the Spanish Riding School.
Vienna relishes its past, and it has the attractions to prove it: Visit St. Stephen's Cathedral, one of the city's finest landmarks; learn about the long-reigning Habsburg family at Schönbrunn Palace, originally a hunting lodge and later the official Habsburg summer residence; or visit some of the city's first-rate museums.
Looking for a memorable purchase? Vienna is an excellent place for a treasure hunt for rare antiques.
Most cruises spend at least one night here. There's a lot to do; you just need to find time to do it.
Companies and choices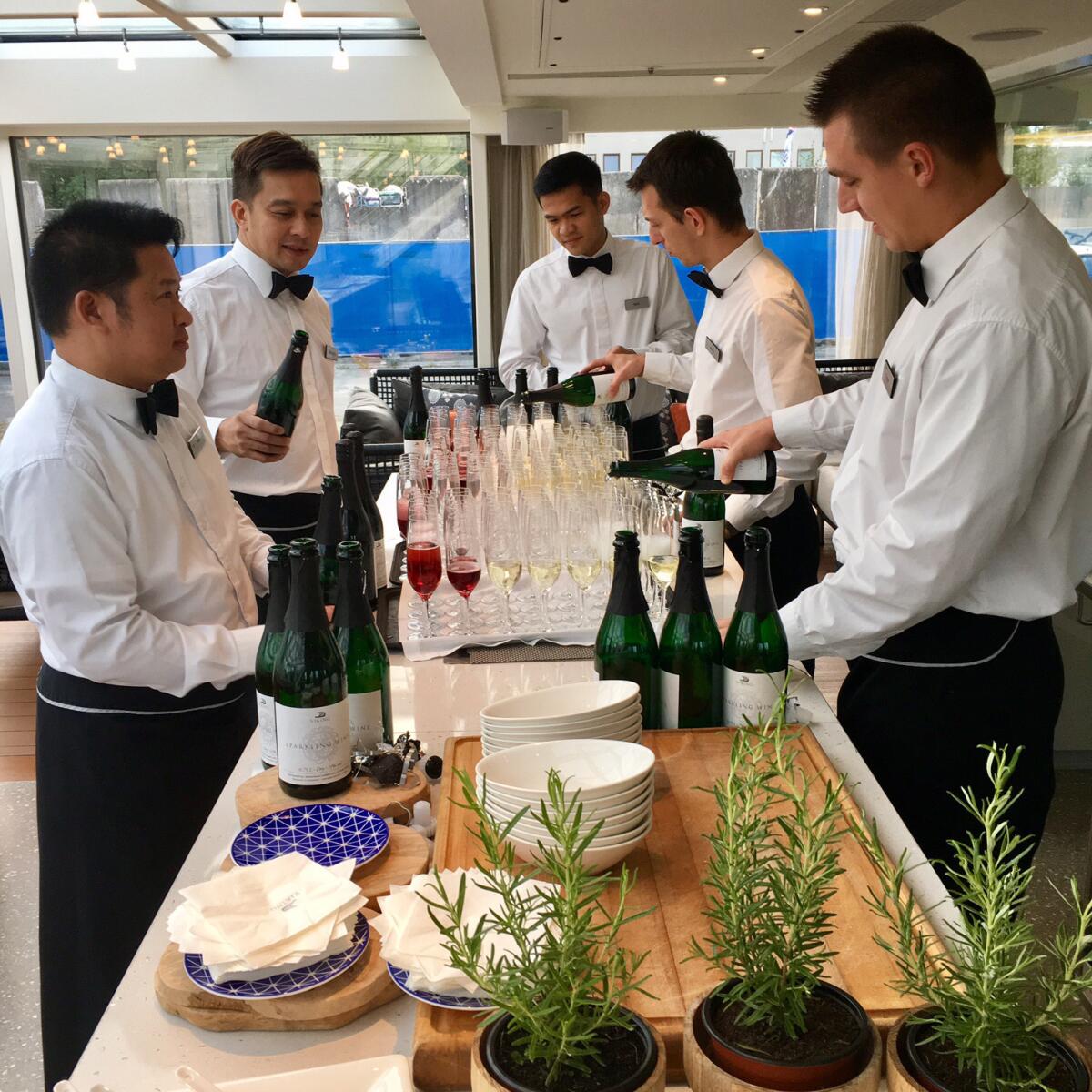 My weeklong trip aboard Viking Cruises' longboat Var traveled from Budapest to Nuremberg, Germany. Several other cruise lines also travel this route.
Prices start about $200 a day per person. (My cruise penciled out at $213.68 per day.)
You'll pay more for a river cruise than for many ocean cruises, which sometimes can cost as little as $50 a day, because perks such as excursions and liquor are often included in the cost of a river cruise.
Besides the popular weeklong trips, there are 10- to 24-day voyages, traveling longer segments of the river and spending more time in ports.
Among the riverboat lines traveling the Danube are AMAWaterways, Avalon Waterways, Crystal Cruises, Scenic Cruises, Tauck River Cruises and Uniworld.
The cruises vary in several ways. AMAWaterways, for instance, has partnered with Back-Roads Touring to offer bike tours on some cruises, enabling passengers to choose to ride along a riverside bike path during the day.
Some lines, such as Crystal and Tauck, focus on higher-end clientele, marketing perks such as butler service. Viking, with more ships on the water, offers the largest variety of itineraries.
If you go