Free walking and cycling tours of Washington, D.C., during WalkingTown festival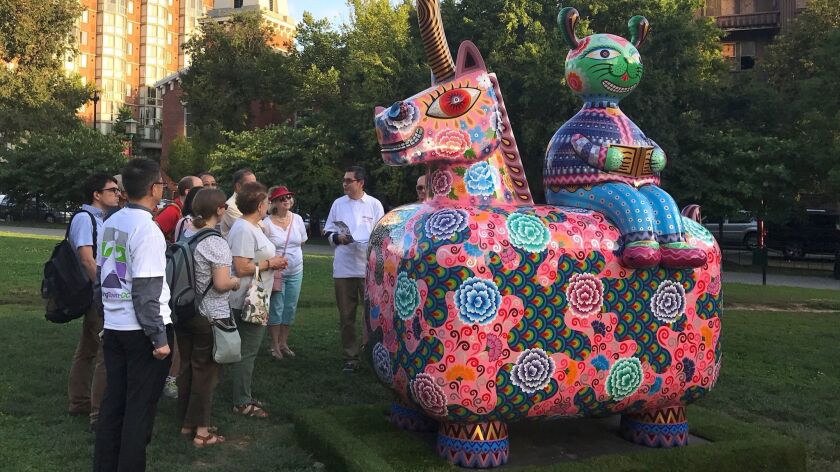 Explore Washington, D.C., like a local at WalkingTown DC 2018 in mid-September. Visitors can choose from 75 guided walks and bicycle tours — all free.
The deal: You think you know D.C.? Peruse the schedule and you'll find neighborhoods you've never heard of.
Some options: Learn about Reno, the mixed-race community above Georgetown and why it vanished in the 1920s; take a bike ride through the city to see D.C.'s newest murals; learn about Jewish life in the Chinatown/Penn Quarter through its historic synagogues; and discover Anacostia, the stomping grounds of Frederick Douglass.
Walks and bike rides are free but you must register online in advance.
When: Sept. 15-23
Details: Nonprofit Cultural Tourism DC has hosted this event since 2000. Tours vary in pace and length; many are accessible by wheelchair and stroller. If you can't make it to WalkingTown, check out Neighborhood Heritage Trails for self-guided itineraries.
Info: WalkingTown DC 2018
---
Get inspired to get away.
Explore California, the West and beyond with the weekly Escapes newsletter.
You may occasionally receive promotional content from the Los Angeles Times.