We've had Halloween, we've changed the clocks, we've put on a sweater (earlier this week), so it must be fall, right?
Perhaps according to the calendar, but this is California, and in many ways, this pocket of time is the most primo of the year. It's still warm enough to make a beachside stay enjoyable but off-season enough for that stay to be affordable. Take a post-election breather and head for the soothing sounds of the sea.
My name is Catharine Hamm, and I'm the travel editor for the Los Angeles Times. I always cast my ballot for spending your travel dollars smartly, which means not overpaying, so you can stay longer. If you can travel when others are not, well, then, why not?
On the not-so-smart side of the aisle this week: an article about the brainless things people do on a cruise that get them into trouble. As is almost always the case, birthday suits are involved.
And speaking of brainless, suggestions for travelers older than 55 by one of our government agencies seem to indicate that those folks are on— or perhaps over — the edge of doddering. I reject this notion not just because I am one of those folks but also because my peer group is made of up baby boomers who have experience, intellect and instinct.
One traveler to Berlin (not a baby boomer, but we'll give her honorary membership) followed her instinct and uncovered a whole new way to enjoy pho, the Vietnamese noodle dish you find all over Southern California. It's the same … yet different.
And finally, just to prove that older doesn't mean senile, a nonagenarian comedian is still making them laugh up in Mill Valley, which also makes a great getaway.
All this and a peek at a selfie museum, a marijuana dispensary that also wants to entertain you (it's in Vegas after all), plus a different way to get high in Utah, no less, and that rounds out our travel temptations for the week.
Unlike most temptations, travel generally won't land you in jail or add to your waistline. So we say indulge and enjoy, because the only things you regret about a journey are the things you don't get to see.
Come on in, the price is swell
From San Diego to Pismo Beach, writer Rosemary McClure has tracked down some places where you can enjoy sun, sand and savings. They're not the Ritz, but they're far from the pits.
Dumb. Dumber. Dumbest
You want to make whoopee on a cruise ship? Be our guest. But keep your voice down and, if you're on the veranda, your clothes on. And for heaven's sake, don't try the Titanic thing. Rosemary McClure reminds cruisers about other not-so-bright things that can get you into a pickle.
I am tiger, hear me roar
Speaking of dumb, the State Department must think travelers older than 55 are … at least if the first item on its list of tips for older travelers is any indication. Here's what the government agency thinks you should do: Research your destination. Um, hello. Do you take us for fools? We are not. We are the tiger travelers, and we know a few tricks. But both the State Department and I offer some other tips that will burnish your reputation and enhance your trip.
A taste of home … but not
Berlin's reputation nowadays is about young and hip. But even the hippest hipster might find this surprising: deliciously different pho, the noodle dish of Vietnam, Lynn Yu writes. Find out the fascinating story of why it doesn't taste like what you may be used to in SoCal
Funny. That looks like Mort Sahl on stage
If you're in Mill Valley, Calif., it probably is Sahl. The nonagenarian comedian still performs Thursdays at the Throckmorton, Irene Lechowitzky writes. Mill Valley is in the shadow (not literally) of Sausalito, but it has a few tricks up its Marin County sleeve that make it ideal for a Weekend Escape.
It really is all about you
At least at the new Museum of Selfies that has a new home in Hollywood, Mary Forgione writes. It's pop culture at its poppiest (Mona Lisa with a cellphone in her hand, American Gothic sans pitchfork but plus phone). Oh, and selfie sticks are allowed.
A little fog with your smoke
It couldn't just be a marijuana dispensary. It has to come with a dose of entertainment. But of course. This is Vegas. So say hello to the new and ginormous Planet 13 — 16,500 square feet of product and elevated production values, Jay Jones writes.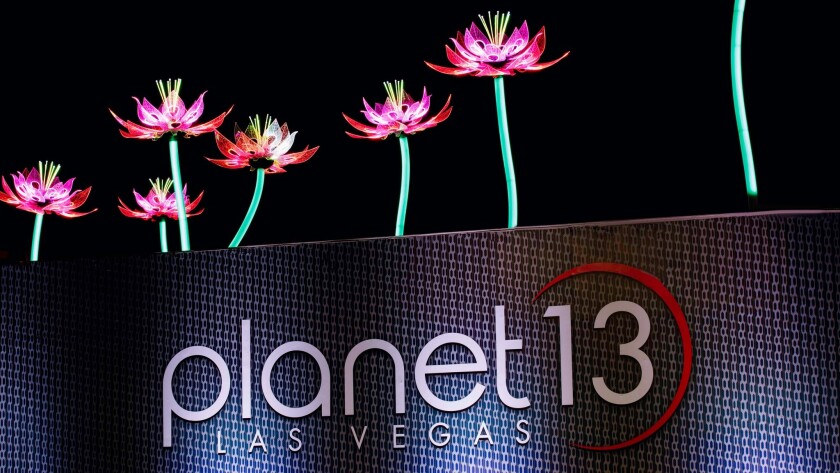 And the winners are ...
The Utah ski resorts Park Mountain, Brighton and Snowbasin, which are set to open Nov. 21, the earliest of the crowd to welcome boarders and schussers. Christopher Reynolds also shares three new places he tried while he was there and two hotel choices in Salt Lake City, plus a pretty nifty video that proves once again that a good story is a good story, no matter what form it's in.
What we're reading
I can't claim that I'm reading National Geographic's gorgeous second edition "Journeys of a Lifetime" as much as dipping into it whenever I can steal a few minutes. Of the 500 journeys it recommends, I haven't found one I would not do (except maybe hang gliding over Rio, which I might do if I were a little braver). Otherwise, who would not want to explore the Wicklow Mountains of Ireland in a horse-drawn caravan, see polar bears in Canada or let the pleasures of the Nile unfold before you as you drift by in a hot-air balloon? The book costs $40, but by my calculation, that's just 8 cents an adventure.
I wouldn't want to have Oscar Muñoz's job. He is head of United Continental Holdings, which means he presided over the company that gained international fame for dragging a guy off a plane, among other miscues. And I certainly wouldn't want to have to be credited — as he was, thanks to an appearance on CNBC's "Mad Money" — with the notion that making you pay for bags makes the airline better, the FlyerTalk forum says. You meant, richer, didn't you? No, better.
Start planning for next year. The Paris catacombs are the site of a Kataloween, which the Guardian newspaper (by way of Quartz newsletter, thank you very much) says is held "in the forbidden part of the Paris catacombs." How forbidden? You can be fined for doing this, but who wouldn't want to spend All Souls Day with 6 million dead Parisians?
What we're doing
We're doing what many people are doing: gearing up for a very busy holiday travel season. If Thanksgiving 2017 is any indication, more of us than ever will be traveling at Thanksgiving. Last year, 51 million drove, AAA said, and more than 28 million flew, Airlines for America said. Check out our Nov. 18 issue, when we'll be writing about the vast improvement in food at LAX, how to get into town from airports around the country, tips for families, whether they're flying, driving or taking the train, and the worst travel mistakes you can make at the holidays — or any time — and how not to make them.
End paper
Last week I complained about not being able to find lizard's leg for my Thanksgiving dinner. That Amazon. It has everything. OK, just kidding, but it does have za'atar, the Middle Eastern spice that gives something common (roasted potatoes) a kick in the Irish pants when you mix it with olive oil, lemon zest and salt.
Maybe I'm feeling slightly exotic thinking about Bob Drogin's piece in the Nov. 11 Travel section. It's about a place that's Middle Eastern and mysterious and holds a special spot in the heart of anyone who knows these lines:
"Where were you last night?"
"That's so long ago, I can't remember."
"Will I see you tonight?"
"I never make plans that far ahead."
If you have any comments, concerns or questions about this newsletter or travel coverage, or you have other easy recipes for za'atar, email travel@latimes.com. To sign up for L.A. Times newsletters go to membership.latimes.com/newsletters/
Whether you're reading this on the road or in the comfort of your cubicle, remember that planning is the first rule of travel. The second: Always travel safely and well, and remember, we'll be here to welcome you home.
---