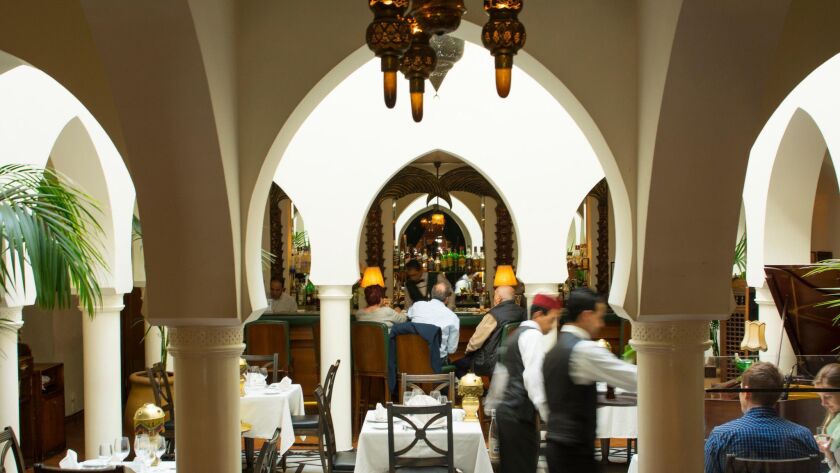 Silly. Sentimental. Not terribly sophisticated.
You might be describing my taste in wine (I speak of red or white or increasingly rosé, which speaks volumes, which is to say nothing, about my knowledge), or you could be describing any one of several Hollywood classics.
My name is Catharine Hamm, I'm the travel editor for the Los Angeles Times, and yes, I know I need to attend reeducation camp to upgrade my preferences in wines and in movies.
I'll agree to the former, but not the latter. I love a good weepie, and no matter how many times I tell myself to stop being a sap, I still fall hopelessly in love with every viewing of some movies.
And so it was this week as we highlighted a film set in North Africa, where an imaginary place has now come to life, springing from a movie that was about love, war and a tune that you can hum even if you don't have a four-octave range.
If that doesn't make your heart sing, we have a lovely walk on an ancient restored path and an unusual open-air museum that pays homage to Western architecture; a list of a travel magazine's reader favorites in Hawaii; a report on an airline incident that was horrifying because of what happened and what did not; an Arizona getaway that once hosted Lyndon Johnson; and a lovely recounting of a father-daughter hiking trip on which dad and daughter learned important lessons.
All of this plus what we're reading and what we hope you soon will be reading — because we know many of you will be on the road in the next week or so as Thanksgiving looms. Travel is always stressful, even if you're taking the trip of a lifetime.
As you face whatever obstacles lie on the path between you and the turkey, remember that most travel is not about the getting there; it's about the being there. So, keep your eye on the prize: the welcoming hug from mom or your grandkids; leftovers that sometimes taste better than the meal; the plotting and planning for Black Friday shopping. Remember whatever it is that warms your heart. We don't promise it will make you forget the traffic or the airport delays, but when you think back 20 years from now, the aggravation will be a mere footnote in your travel history.
Never out of date
"What in heaven's name brought you to Casablanca?" Capt. Renault asks.
Rick replies, "My health. I came to Casablanca for the waters."
Renault says in response, "The waters? What waters? We're in the desert."
And Rick replies, "I was misinformed."
That's just one snippet of dialogue that has made 1942's "Casablanca" a cinematic classic. Rick's nightclub seemed so real that it surely must have been part of this port city and onetime French protectorate.
But no. There was no Rick's, although the tension of the war was very real.
Now, so is Rick's Café Américain, thanks to an investment of a million dollars and the dogged determination of a former U.S. diplomat. Bob Drogin of our Washington, D.C., bureau writes about his quest to enjoy an evening in Casablanca and meeting the modern-day man we knew as Sam.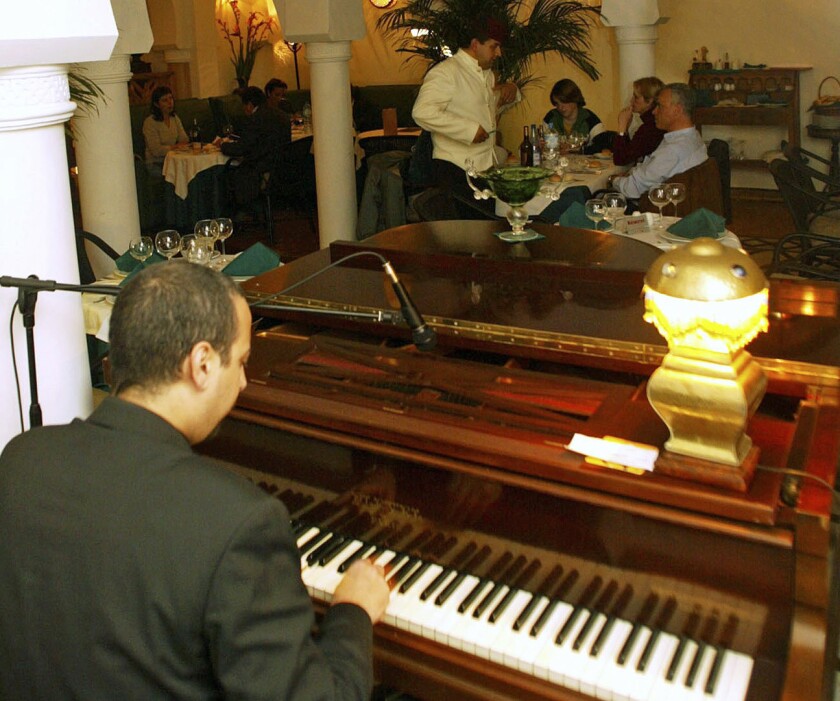 Accompanied by the past
Think back to the days of no cars but still a need for a commuters' pathway. That's the Nakasendo Way, a 332-mile walking route in Japan that dates to about 1600. The advent of train travel and the decline of the power of the shoguns pushed it into disuse. Now, the walkabout is coming back and includes period-correct accommodations and shelters. Read Charles Fleming's tale of a walk back in history.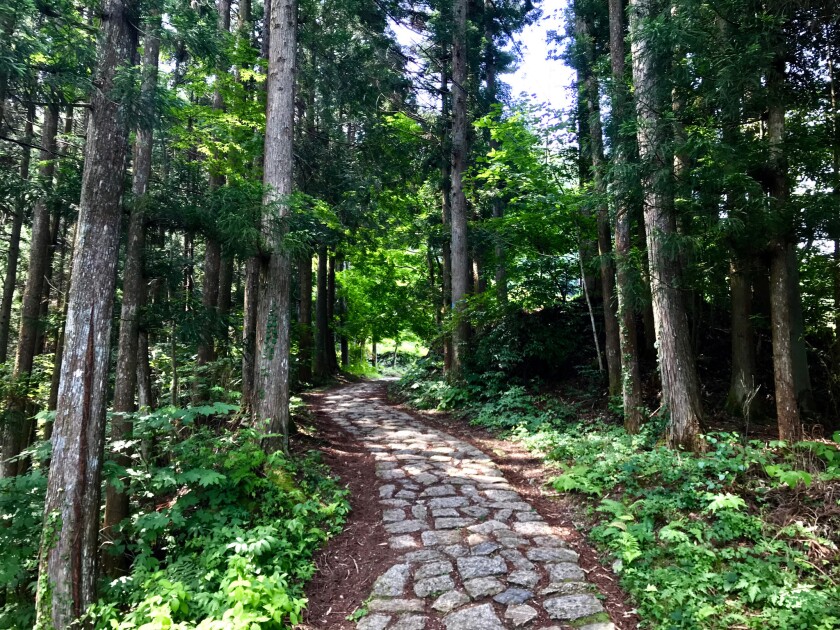 The Disneyland of architecture
Fleming also introduces us to this curiosity: an open-air museum northeast of Nagoya, Japan, that honors Western-inspired architecture, including residences, schools and even a prison. These aren't replicas: They are the real deals, reconstructed.
Places of first resort
Think of the best resorts in Hawaii and whose mind doesn't go immediately to Waikiki? Condé Nast readers' minds, apparently, do not. In the magazine's reader choices awards, half of the top 10 (plus the No. 1 choice) are on Maui. Jay Jones counts down the top spots.
Saddle up for the Sonora
You don't need to bring your own horse, as Lyndon Johnson did when he was a senator, when you visit Rancho de la Osa, about 90 miles south of Tucson. You don't have to be a movie star (it counts John Wayne and Joan Crawford among its visitors), but you do have to be ready for a lot of activities at the recently refurbished property in the Sonoran Desert. You can trade a steed for a utility-task-vehicle or, if you wish, try archery and sport shooting. They're all part of this Old West experience, Sharon Boorstin writes.
This happened, but it's beyond belief
The passenger was upset, he said later, because the woman sharing his row on the Ryanair flight was too slow to get out of the way. What happened next was jaw-dropping. Elliott Hester, a flight attendant for a U.S. airline who has been serving passengers for more than 30 years, deconstructs this incident and compares what his airline requires versus what happened on this one.
Giving this fleet an Edge
What does half a billion dollars buy you? A modernized cruise ship fleet. That's what Celebrity Cruises is doing with its fleet, following the inspiration of its newest ship, Celebrity Edge, which is expected to launch from Florida in the next month, Rosemary McClure writes. All ships are expected to be refreshed by 2023 in that style, which the line explains as "designed to leave the future behind."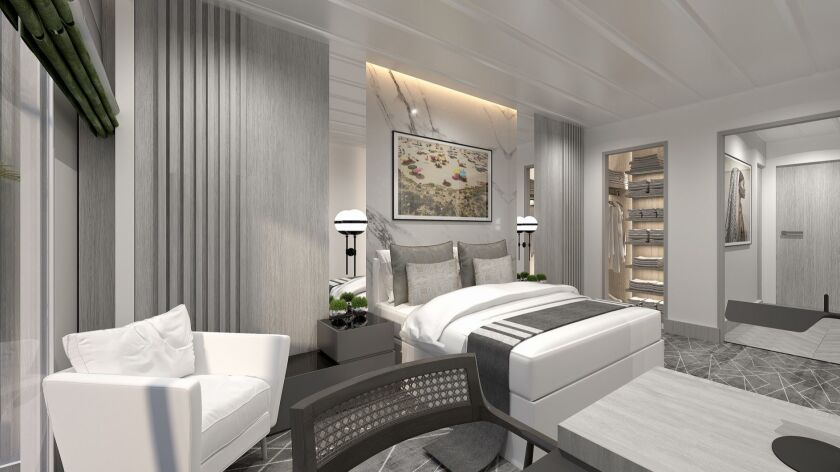 What made this father/daughter hike in Yosemite work?
Her hiking partner dropped out at the last minute, so she invited her dad. He wasn't sure his feet could hold up to a 10-mile-a-day backpacking trip. "When will we ever get this chance again?" she asked. "When" turned out to be "now." Read Larry Habegger's touching story about his Yosemite trip with his eager and endearing daughter.
What we're reading
Reach for the stars, the New York Times' Peter Kujawinski suggests, by visiting these distinctively different observatories — in Chile, Hawaii and Los Angeles. (Yeah, Griffith Park, they're talking about you.) Heavenly.
Of course, this caught my eye right away, having traveled with my mom and not always having a great time. Ashlea Halpern, a 30-something writer, talks about traveling with her baby boomer mom and offers "7 Rules for Surviving a Cruise With Your Mother." Wish I'd had that.
Wait. Don't shred that airline boarding pass. Ramsey Qubein writes in Afar about special deals you can get with the pass (which many people destroy out of an abundance of caution), including deals on lift tickets at Squaw Valley Alpine Meadows in Lake Tahoe and in Snowbasin, Utah.
Three tips for you
Three things I want to remind you of:
►To subscribe to this newsletter, which comes out weekly, or its monthly Vegas cousin (which also comes out the fourth Thursday of the month) or dozens of other L.A. Times packaged-just-for-you mini-tomes, go to the Los Angeles Times Newsletter page.
►You can share your comments, complaints or wine selection tips (or just about any other advice you have for readers) by writing to travel@latimes.com.
►Please pay attention to your out-of-office messages. The bounce-backs from newsletter delivery (many of you get this newsletter at work) sometimes give away too many clues about where you are not — which is home. Unless your company requires it, could your away message just say you're away from the office instead of saying you're out of the country? I'd sleep better if you did that. I hope you will too.
End paper
Our beloved Golden State has suffered shock after shock in the last weeks. Scared and scarred, the survivors of the shooting and the fires do the very thing that speaks of Californians' character: They find the path forward and go on.
"It doesn't take much to see that the problems of three little people don't amount to a hill of beans in this crazy world," Rick tells his beloved Ilsa in "Casablanca." "Someday you'll understand that."
As she begins to cry, he says, "Now, now…."
And then, "Here's looking at you, kid."
And you, newsletter readers. Keeping our problems in perspective and keeping our cool when things don't go right, as they often do not when we set out for parts known and unknown, are the hallmarks of a considerate and caring traveler. As you journey to wherever your joy is, remember to travel safely and well, and, as always, we'll be here to welcome you home.
---