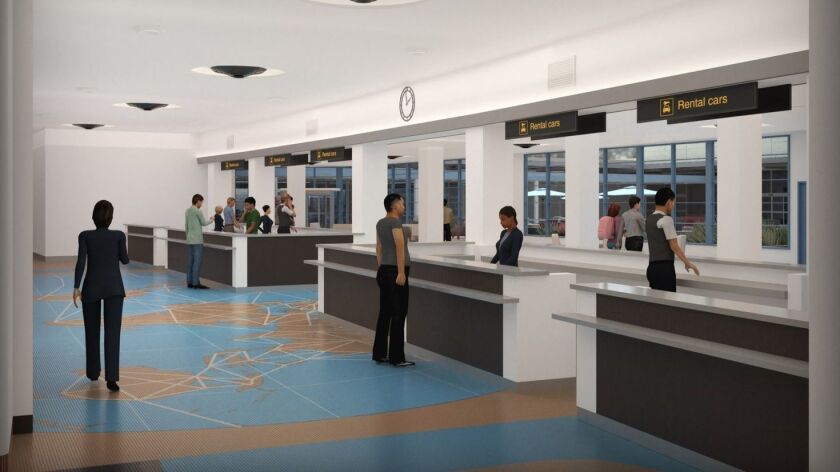 Long Beach Airport (LGB) is getting ready for another face-lift. The historic airport in 2012 rolled out a sleek indoor/outdoor passenger terminal with new gate areas and upscale eateries. Now it's set to add new ticketing and baggage claim areas, and transform the main building into a car rental facility.
It's a big step for the 1942 building that once housed a waiting room as well as an airline ticket office, post office and teletype office. The decorative floor mosaics depicting city influences — sea gulls and fish, a ship, flight maps and communication motifs — were created by Grace Clements, with funding from the Work Projects Administration.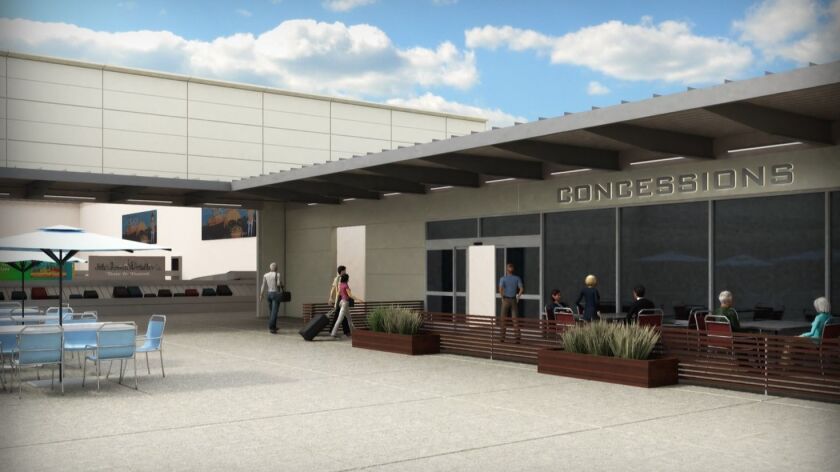 Now the vintage space will be given over to car-rental counters, and a new indoor ticketing lobby will provide more space and more self-check-in kiosks for passengers.
Other planned improvements include a new meet-and-greet courtyard area in front of the main building, a new concessions area near the consolidated baggage claim area, and new rental car return and ground transportation areas.
The City Council in May gave the green light to the $58.8 million needed for improvements that are expected to be completed in 2021.
JetBlue is the airport's dominant carrier, with American, Delta, Southwest and now Hawaiian serving select destinations. The airport covers about 1,100 acres and operates five runways.
ALSO
Missing those airport announcements? Here's how to overcome that sound barrier
Your U.S. chipped card will work just fine abroad, until it doesn't
With the reopening of California 1, Big Sur is back — and just in time
---