When bad things happen to good European Union-protected travelers, AirHelp may lend a hand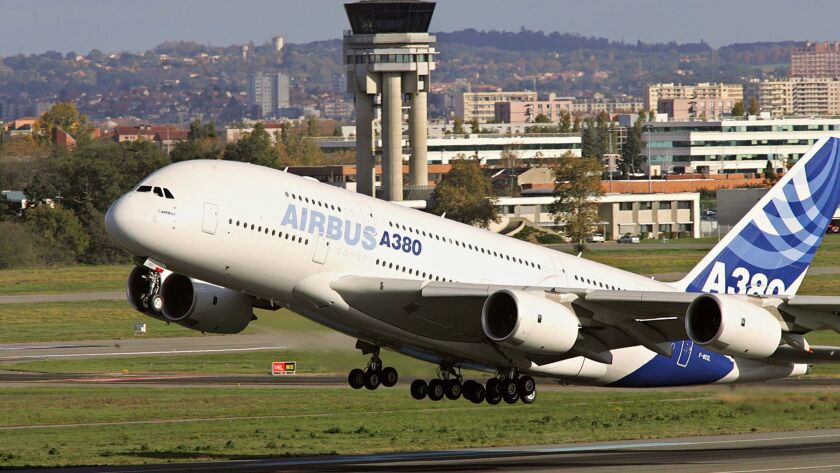 In a perfect world, when flights are canceled, delayed or overbooked, U.S. airlines would voluntarily cough up compensation to affected passengers.
But we don't live in a perfect world, at least, not in the United States. Most airlines do not offer compensation unless a law requires it.
But within the European Union, this is a different matter. EU law EC 261 covers U.S. travelers "on flights to the EU operated by an EU airline and on flights departing from the EU with any airline."
Under that law, passengers may be owed up to $700 if their flight meets certain requirements and the disruption wasn't caused by severe weather, civil unrest or other circumstances beyond a carrier's control.
But how do you know?
Enter AirHelp, which assists travelers, covered under EU rules, in claiming compensation.
Passengers traveling to, from or within the European Union may be owed money if "the flight is delayed by more than three hours [or] the flight is canceled, and you don't arrive at your destination within two hours of your original scheduled arrival time," Henrik Zillmer, the chief executive of AirHelp, said in an email.
Further, you might also be eligible for compensation if "you're denied boarding due to an overbooked flight which results in a delay of three or more hours to your final destination," he said.
On that last matter, U.S. airlines have a similar obligation, even if the flight isn't headed for Europe. The U.S. Department of Transportation details Consumer Flight Rights on its website (lat.ms/DOTprotection).
But many EU-protected travelers don't realize they are owed money, which in 2017, amounted to more than $451 million just for disrupted flights under EC 261, Zillmer said.
Many people don't understand their rights so they don't file claims, Zillmer said.
Take the recent tumultuous Easter holiday travel period, which saw 15,800 flight disruptions at U.S. airports, which had a domino effect on Europe-bound passengers. Those travelers may be entitled to nearly $5 million in compensation, Zillmer said.
AirHelp makes it easy to find out whether you're eligible for a piece of that pie. Those travelers covered by EU rules can check to see whether they have a claim at AirHelp.com or by using its free iOS or Android app.
You sign up for a free account on its website or via its app. Enter your email address, and AirHelp searches for flight itineraries linked to that address.
It works with multiple Gmail addresses and one additional Outlook, Yahoo or Hotmail address. It doesn't work yet with Apple [iCloud, .me and .mac] email and several other providers, but AirHelp is working to add more.
If AirHelp collects nothing, you owe nothing. If it collects on a claim, which may include taking a carrier to court, AirHelp takes a fixed fee, which is usually about 25%.
I put it to the test. After downloading the iOS app, I set up my AirHelp account with my Gmail address. It immediately went to work finding all my flight itineraries from the last few years.
To make sure all my flights were registered, I forwarded flight itineraries from my Apple email to my Gmail, and the flights showed up.
Even though I had flown more than 171,000 miles, none of my flights qualified for compensation. (Annoying 30-45 minute delays here and there don't qualify.) The app is intuitive and does all the work for you after you put in your email address or addresses.
Another nice feature: While traveling, you can scan the bar code on your boarding pass to add it to your AirHelp travel map, which gives you a geographic glimpse of your wanderings.
The only flaw I found is that if you book a flight reservation for someone else, it shows up on your map, and you can't manually delete it. AirHelp is working to fix this.
Check it out and see if you are owed something.
If you're not, you can see your flight history mapped out, find out how many miles you've flown, how many days you've spent in the air and even how much time you've spent watching safety demonstrations. (You did pay attention, didn't you?)
It's not a big fat check, but it may give you bragging rights.
---
Get inspired to get away.
Explore California, the West and beyond with the weekly Escapes newsletter.
You may occasionally receive promotional content from the Los Angeles Times.