Surrounded by a blanket of fall color, the Vanderbilt Estate, completed in 1898, is part of a ribbon of historic mansions that run up the Hudson River's east bank.
(Spencer Ainsley / Poughkeepsie Journal)
A southbound motorboat plies the Hudson beneath Olana, the Persian-style home that landscape painter Frederic Edwin Church completed in 1891. Today the estate is a New York State Historic Site, open to the public.
(Philip Kamrass / Albany Times Union)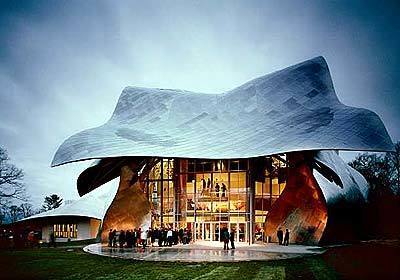 The Richard B. Fisher Center for the Performing Arts, designed by Frank Gehry, opened last year at Bard College in Annandale-on-Hudson.
(Peter Aaron Esto)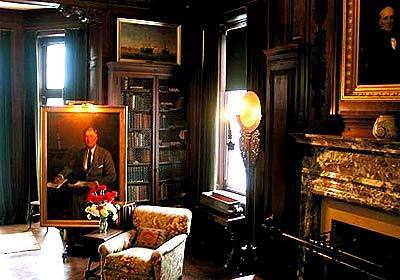 The East Library is a welcoming spot in FDR's home and birthplace, Springwood, which was built in the early 1800s.
(Hugh Ryder)