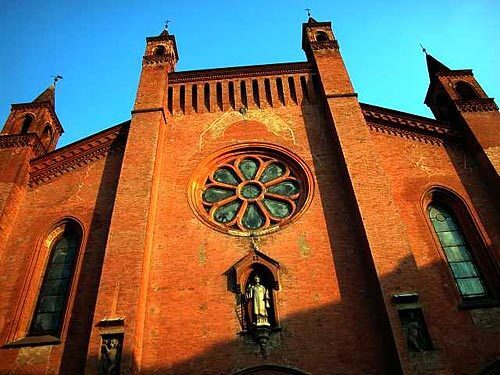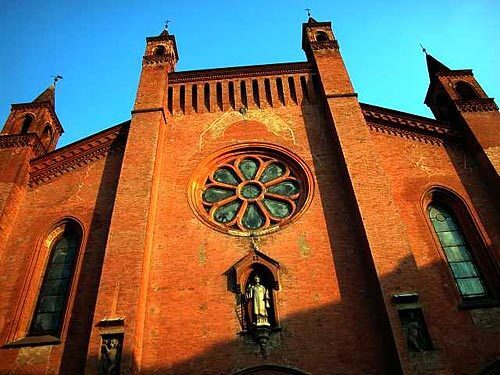 The red brick of a cathedral warms the medieval town of Alba in the Piedmont region of Italy, near Turin.
(Alison Harris)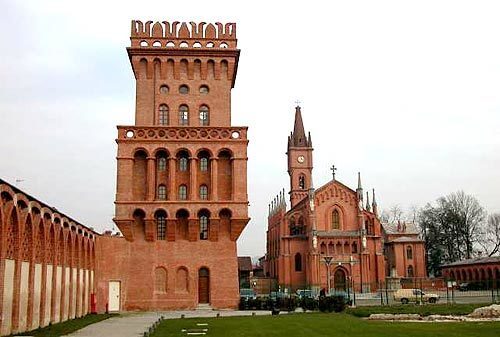 In Alba, the tower on the Piazza Risorgimento is being restored.
(Alison Harris)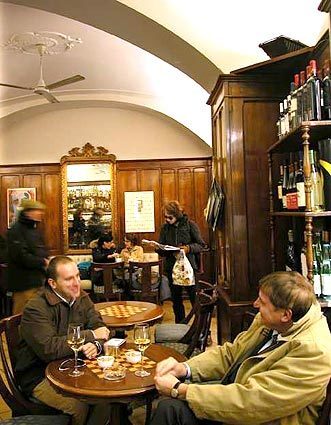 Relaxing with a libation at the Pasticceria Converso (also known for its delectable pastries), established in Bra, Italy, in 1901.
(Alison Harris)
A food shop in Alba, in northern Italy's Piedmont region, offers pastries, local wines, sandwiches and ice cream in a fetching display.
(Alison Harris)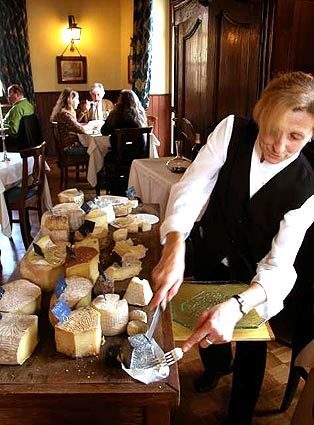 Sampling the local cheese at the Ristorante Belvedere in La Morra, Italy.
(Alison Harris)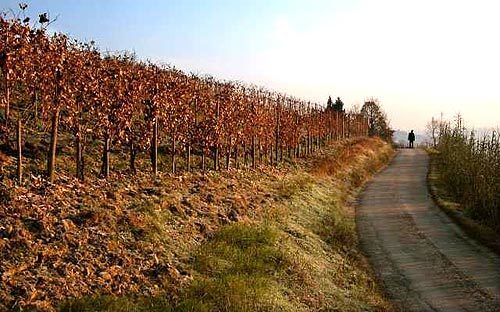 A vineyard hugs a quiet lane in Piedmont.
(Alison Harris)