21 Images
Road trips from Southern California: Northern California
Solitude may be the defining feature of Lava Beds National Monument. The monument drew fewer than 103,000 people in 2011. Bump that up against the 3.5 million who visited Yosemite National Park, and you get an idea of the seclusion.
(Andrew Mariman / Los Angeles Times)
Yreka, the would-be capital of the State of Jefferson began as part publicity stunt, part political gesture. The 1941 movement got going when Gilbert Gable, mayor of Port Orford, Ore., announced that a number of Oregon counties should join with California neighbors to form a new state.
(Jeff Chiu / Associated Press)
The Battery Point Lighthouse ought to be the end of California. It clings heroically to its own little island, a survivor of the great tsunami of 1964, a perfect sibling and bookend to the Old Point Loma Lighthouse, all those miles to the south in San Diego.
(Al Seib / Los Angeles Times)
The Railtown 1897 State Historical Park, in Jamestown, Calif., offers scenic train rides.
(Mike Morris)
To prompt frogs in the Angels Camp leaping competition, "jockeys" scream, blow on them, and a few pucker up for a kiss.
(Jeff White )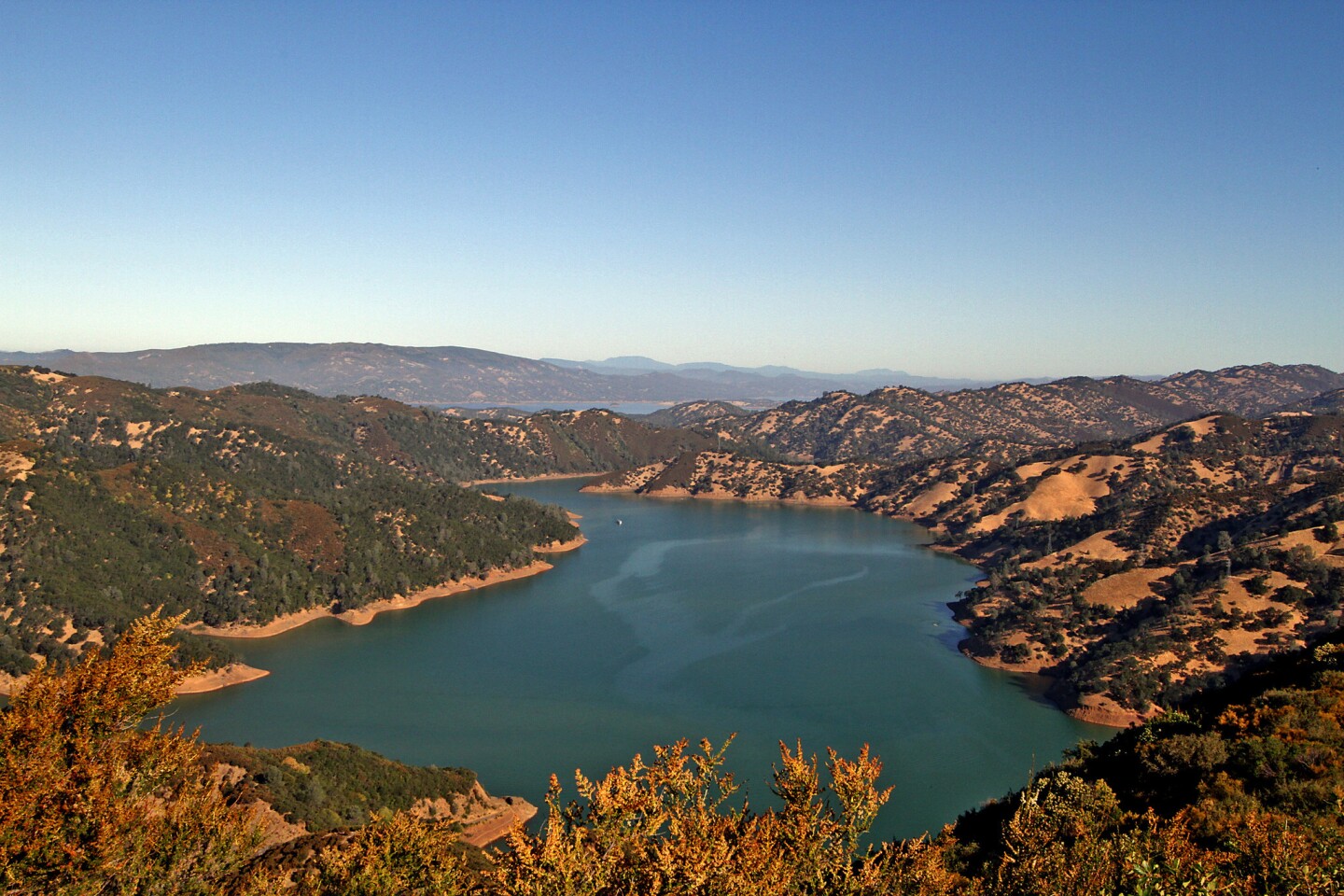 Lake Berryessa from atop the Cold Canyon-Blue Ridge Loop Trail in the Stebbins Cold Canyon Reserve. The lake is a popular spot for campers and boaters and is usually busy during the summer.
(Tim Shisler / Los Angeles Times)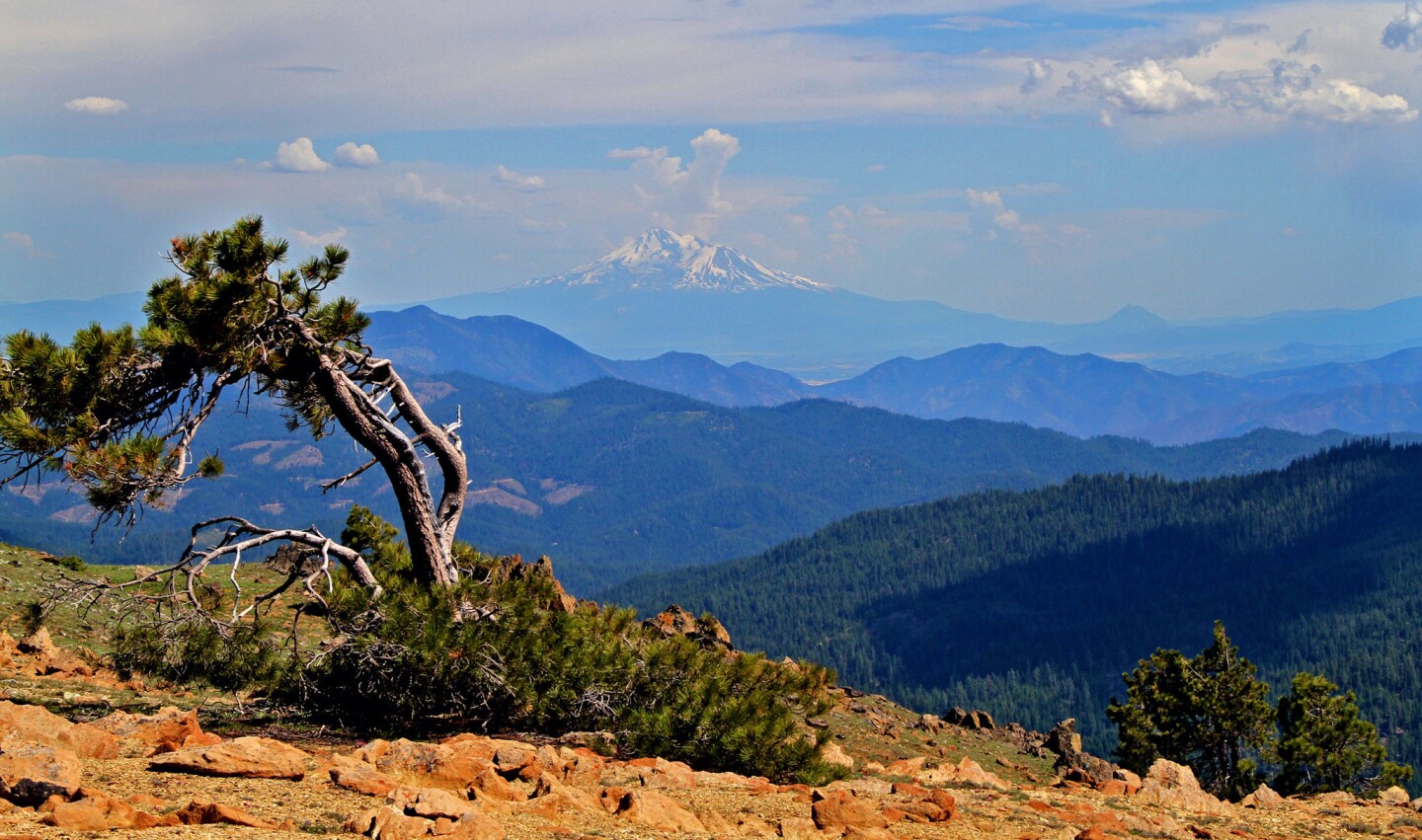 On top of Big Red Mountain, a red serpentine peak between two granite peaks located on the Siskiyou Crest, stands a lone Jeffery Pine with Mt. Shasta in the background.
(Tim Shisler / Los Angeles Times)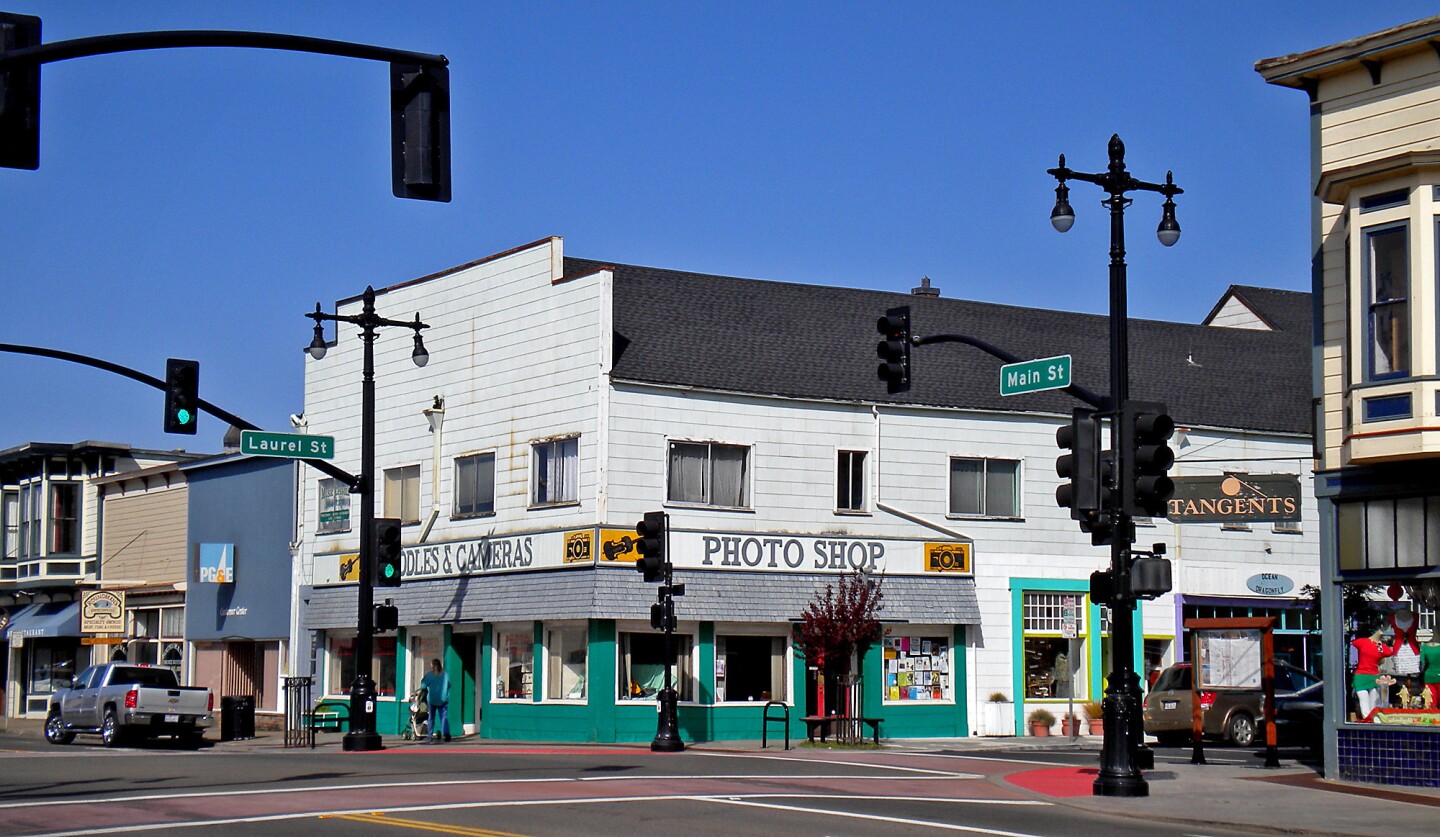 Fort Bragg is ridden with unkempt Western history but relatively free of kitschy souvenir shops and commemorative plaques.
(Sarah Bodnar )
This part of the California coast, 60 miles of remote shoreline in northern Mendocino and southern Humboldt counties about 200 miles north of San Francisco, is so rugged that engineers had to route the coast highway inland.
(David W. Smith / Los Angeles Times)
The sheer number of migratory birds makes the Sacramento Valley one of the best places to see them from September to March.
(Dave Feliz / Yolo Bypass Wildlife)
We headed to Elk Meadow, three miles north of Orick and 45 minutes from Eureka, to elk watch, admire pristine giant redwoods and seize the rutting season discount for a well-equipped cabin in Redwood Adventures Vacation Village.
(Rick E. Martin)
Nice is about two hours northwest of Sacramento on Clear Lake. It is scenic and relaxing, and close enough for Southern Californians to enjoy without spending a fortune getting there.
(Lake County Marketing Department)
More than a dozen museums, historic parks and memorials dot the city, including Sutter's Fort State Historic Park, the California State Railroad Museum, the Crocker Art Museum, the old Governor's Mansion, and the new California Hall of Fame.
(Myung J. Chun / Los Angeles Times)
Get lost in the land of the giants, home to some of the largest trees in the world. At Redwood National and State Parks, you'll feel you are a part of a bigger, more beautiful world inhabited by bear, elk, Steller's Jays and banana slugs.
(Brian van der Brug / Los Angeles Times)
The Northern California coast, unlike its southern counterpart, is often less about sun and sand than fog and sea stacks. Yet Trinidad State Beach offers the best of both.
(Tim Hubbard / Los Angeles Times)
There is a method to enjoying the rich mineral waters at this bohemian resort near the base of Mt. Shasta.
(Evan Halper / Los Angeles Times)
Ask any fourth-grader: This is where James Marshall''s discovery started the Gold Rush in 1848. Today's sawmill is a replica of the original. And adventure seekers, take note: The highly raftable South Fork of the American River is handy.
(Rich Pedroncelli / Associated Press)
Inside the splintery churches, homes and businesses that comprise Bodie State Historic Park, chairs, tables, bottles and pool tables remain in the same spots where town folks left them more than a century ago. According to legend, bad luck latches on to anyone who steals from the town.
(Marc Martin / Los Angeles Times)
It's hard to believe, but for decades this city dumped trash on the beach at the end of Elm Street, including many, many bottles. Then in the 1960s, people wised up and cleaned up, allowing nature to transform that embarrassing history into a striking attribute.
(Christopher Reynolds / Los Angeles Times)
Drakesbad, a 19th century ranch in the shadow of Mt. Lassen, is a summer place -- and an adventure in time travel. The lodge was electrified only in the 1990s, and its six guest rooms still feature kerosene lamps.
(Chris Reynolds / Los Angeles Times)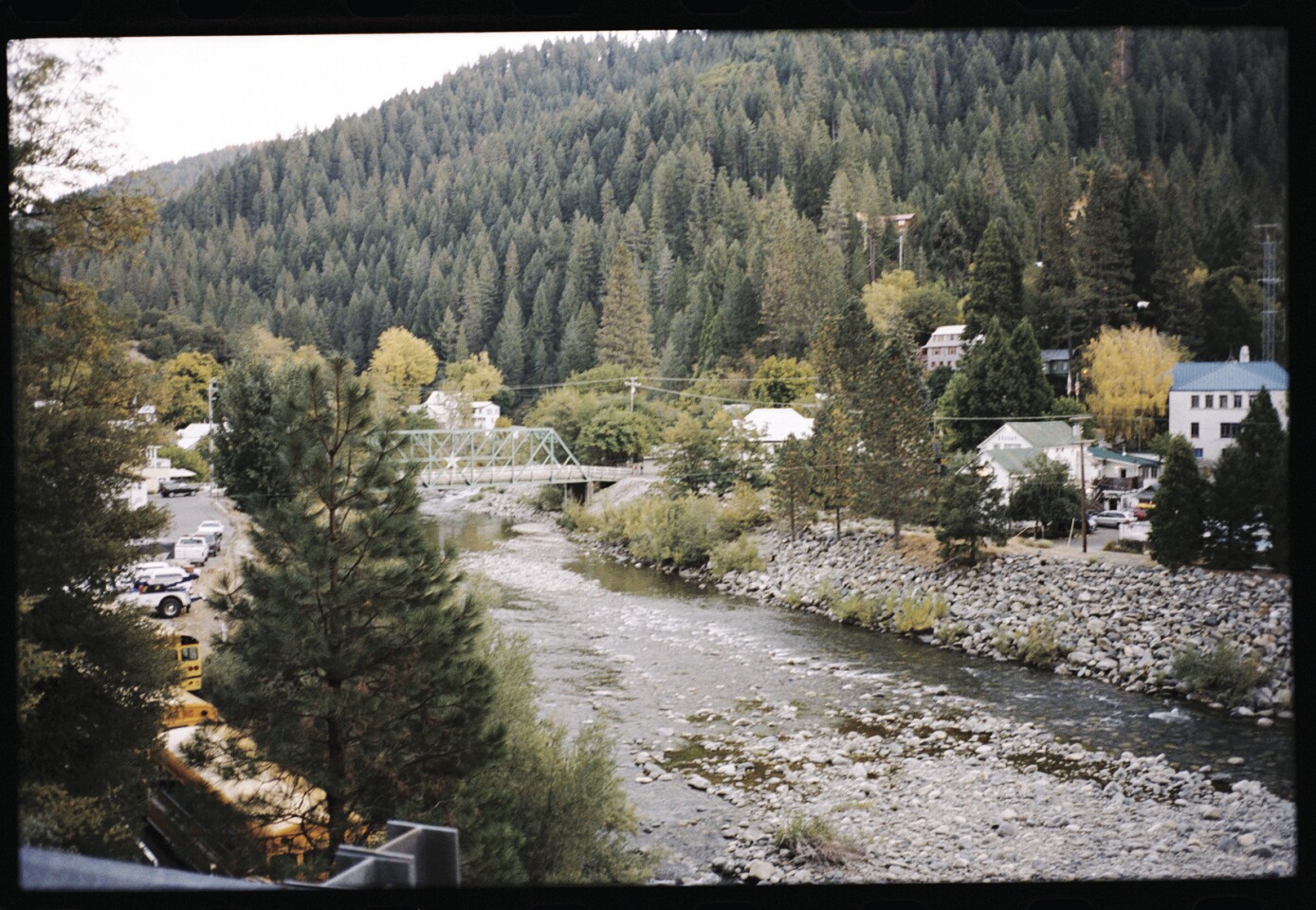 Downieville is a true mountain biking town. All three hotels offer bike lockers, and the town's economic plan includes a chapter on mountain biking. Each July, the Downieville Classic Mountain Bike Festival multiplies the town's population of 300 to 3,000.
(Nate Bressler / Los Angeles Times)