U.S.-Mexican border at Tijuana-San Ysidro crossing reopens to travelers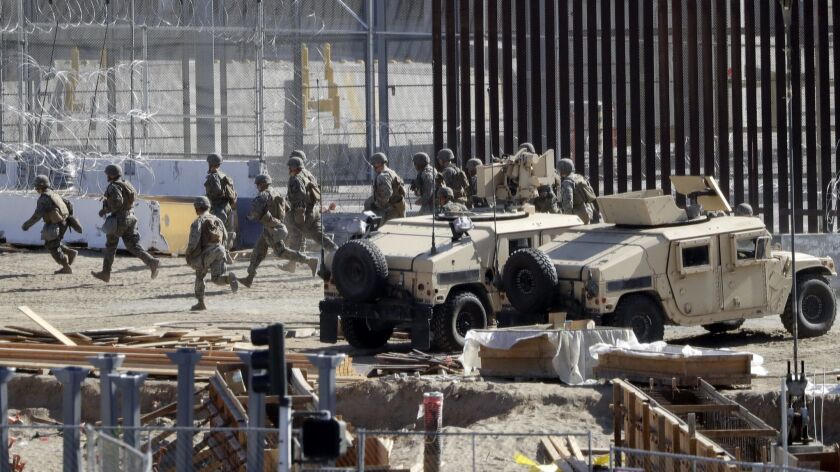 The U.S. closed the popular Mexican border crossing at Tijuana, called the San Ysidro Port of Entry, for hours Sunday. Officials had advised travelers to cross instead at Otay Mesa and Tecate.
Pedestrian crossings northbound and southbound reopened at 3:45 p.m. Southbound lanes from the U.S. to Mexico reopened at 5 p.m.; northbound lanes into the U.S. also started processing travelers.
You can check wait times at the San Ysidro border here.
U.S. Customs & Border Protection at San Diego issued a tweet just after 3 p.m. Sunday with the recommendation of taking alternate routes. The U.S.-Mexico border closed at 11:30 a.m. Sunday.
The border was closed at 11:30 a.m. Sunday after a group of migrants in Tijuana stormed the San Ysidro border area, prompting U.S. border officials to fire what appeared to be tear gas at the group.
Otay Mesa is about 10 miles east of the Tijuana border crossing. Traffic maps Sunday afternoon showed heavy vehicle traffic at the Otay Mesa crossing.
Tecate is farther east, about 37 miles away.
The agency earlier issued a statement Sunday saying, "Officials temporarily suspended all northbound and southbound crossings for both pedestrians and vehicles at the San Ysidro port of entry … "
It also said the action was taken in anticipation of "multiple planned demonstrations on both sides of the border" and that additional personnel had been sent to the area.
San Ysidro is the world's busiest border crossing, with about 50,000 vehicles and 25,000 pedestrians crossing into the U.S. each day.
---
UPDATES:
6:30 p.m. This article was updated with details about the reopening of the U.S.-Mexican border at San Ysidro Port of Entry.
This article was originally published at 4:10 p.m
---
Get inspired to get away.
Explore California, the West and beyond with the weekly Escapes newsletter.
You may occasionally receive promotional content from the Los Angeles Times.