How I plan to idiot-proof my travels in 2019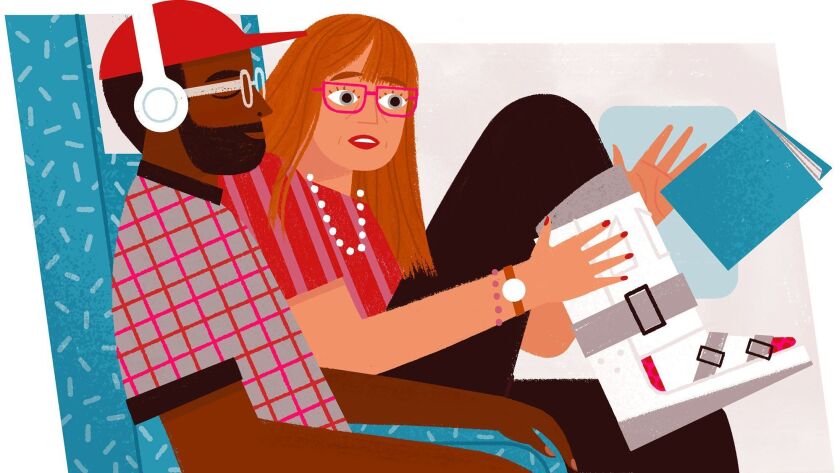 I've already broken one of my travel resolutions for the new year. I promised I wouldn't be early anymore. But here it is Dec. 23, and I'm already writing my New Year's resolutions well before the ball drop. How annoyingly like me to be early. Except, of course, when it comes to deadlines, where I seem to be able to control this.
But in travel this is an issue, one of the many I'll try to correct in 2019. So to begin:
Problem: Being obsessively early for flights, sentencing myself to time in an airport.
Solution: If I loosen my grip on my "on-time-is-late" mantra, my second most-annoying ride-share driver would solve my problem if I could be assured of getting him every time.
It is OK to get lost, although that makes you wonder, especially if the guy is using a GPS. It is not OK to insist that the office park from which I could see Hollywood-Burbank Airport is actually the airport, no matter what the GPS says.
After arguing about where the terminals were, he turned around, went back and again missed the entrance to the airport. In my best teacher voice, I told him to make an illegal U-turn. I'm pretty sure I used some modifiers in that sentence.
I still arrived at the airport so early he could have been lost two or three times.
Better solution: An airport lounge, which wouldn't have helped at Burbank but might at larger airports. I use Priority Pass, which gives me access to airport lounges worldwide starting at $99 a year or is a free perk with some credit cards, but you pay per visit, and I'm kind of tight about doing that.
The lounges vary from cushy to crummy. But with their own Wi-Fi (I always use VPN just in case of cyber criminals) and generally quieter ambience, they allow me to be productive instead of just bored.
Best solution: In my next life, the one in which I am perpetually 28, blond, tall, thin and rich, I will have a premium card that gives me access to an airline lounge or an American Express card that gives me the Centurion Lounge as a perk. I recently spent time in an AmEx Centurion Lounge as a guest of my BFF (she was just an F before this), and it included a full, delicious meal and a neck and shoulder massage, which she had received for free and could not use. I was happy to help her out on that because what are BFFs for?
Problem: Being slow to request an upgrade
Solution: Request it when you book your ticket, even if you have to pick up the phone and call.
In my Lemony Snicket year, I spent nine weeks in a walking boot.
Toward the end of my tenure, I went to see family in Washington, D.C. I felt certain I could get an upgrade ($75 and 15,000 miles) because who wants to to take a red-eye to Dulles on a Friday night? Lots of people, apparently, all of them ahead of me on the upgrade list.
I ended up trapped in a window seat. All was mostly well until about 45 minutes before landing when my booted calf seized up.
It's happened before, but never while I was in a walking boot. In an airline seat. That didn't allow me to lean over far enough to rub the cramp out or remove the boot.
It was an interesting 45 minutes. And it wasn't the only upgrade error I made.
Problem: Not realizing that an upgrade doesn't mean you automatically get it on every leg of the flight.
Solution: Stop believing in unicorns. Or fly nonstop.
If you get an email that says you've received an upgrade, wouldn't you think that means on every leg of your flight? You probably wouldn't give it another thought — if you were a moron.
But if you were me, you'd be glorying in Leg 1 of the trip and not really looking ahead because you're too busy admiring business class on a 777! Lie-flat seats in a pod and a quilt! Food! Entertainment with a cool headset! For five glorious hours until changing planes in Miami.
For the next leg of my September trip, I was in a coach window seat next to a rugby player whose knees came up approximately to his chin. The three-hour flight left 2 1/2 hours late so it was well into the next day by the time I got to my hotel. I wasn't happy, but he was miserable yet so nice I felt like Scrooge arriving early for the holidays.
On the way home I was in first class on the flight back to Miami, but where it counted most? In an aisle seat in coach on the five-hour flight to L.A. I still paid the $75 and 15,000 miles, which seemed a poor trade for a breakfast I couldn't eat. If I want inedible food, I'll prepare it myself.
Problem: Losing stuff
Solution: Laminate flooring
I always lose stuff when I travel, especially jewelry. I try to be careful but having been married to a jeweler, perhaps I still have the mind-set that anything can be replaced. This is unfortunate because he's dead and it can't.
Twice in the last year, I lost one earring of a pair in my hotel room. I never found the first one, which is probably still buried in the carpeting, despite the flashlight trick. (Turn off the lights and shine the flashlight everywhere.) The second one jumped right out at me as it lay on the laminate flooring.
Besides, hotel room carpeting has an ick factor once it reaches a certain age. A colleague used to wear a pair of white athletic socks and shuffle across the floor, then examine the bottoms of his sock-clad feet to see how bad it was. I did that once and never did it again.
Now some hotels, especially in beach resort areas, are moving toward laminate or even tile flooring, which is easier to keep clean. (Finding stuff is a bonus.) It's not as warm on the feet, but if you're at a beach that's not quite the issue it is in, say, Moscow.
Problem: Over-packing
Solution: Don't visit humid places
I way over-packed for a trip to a professional meeting in the Caribbean. I was mad at myself because of the number of outfits I packed, but you know what? It was so humid I sweated through every one of them, necessitating a change of clothes about every three hours.
On a trip to Hawaii, I under-packed, thinking the solution was washing laundry by hand.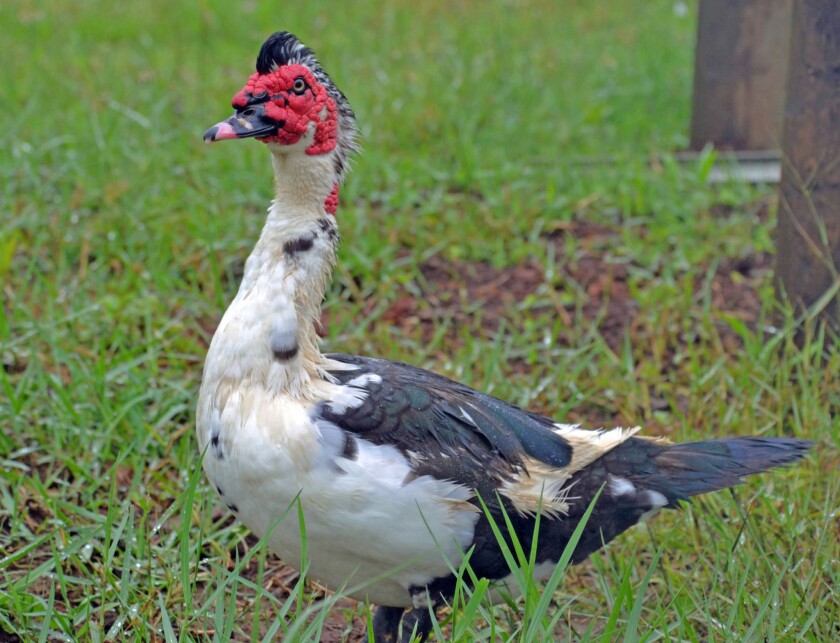 Problem: Laundry by hand
Solution: Over-packing
I had many excellent adventures in August on the rainy Hilo side of Hawaii Island. One involved a cave hike. Another was a meandering walk in a tropical garden. A third allowed me to spend time on a farm with a Muscovy duck named Walter. All of these involved being drenched by the end of the event, either with sweat or rain or both.
No problem because I had detergent pods.
Yes problem because I didn't have a dryer.
The clothes I washed by hand on Friday were still wet by the time I left for the airport late Monday. Also, did you know that if you place your wet items directly on a metal shower rod, they will pick up rust stains?
There were more mistakes, of course (driving on underinflated tires because I thought my $10 tire gauge was wrong, and forgetting that white night clothes will blend into white sheets never to be seen or packed again), but I did do some things right: I bought the extra insurance. I used my app to check in on Southwest so I didn't have to buy my way up in the A-line. I kept my passport in the safe with one shoe to be sure I didn't forget either.
And I remembered to thank the travel gods for an equal number of takeoffs and landings, which I hope ensures a repeat in 2019.
Happy new year.
Have a travel dilemma or question? Write to travel@latimes.com. We regret we cannot answer every inquiry.
---
Get inspired to get away.
Explore California, the West and beyond with the weekly Escapes newsletter.
You may occasionally receive promotional content from the Los Angeles Times.