Shoe museums around the world put their best foot forward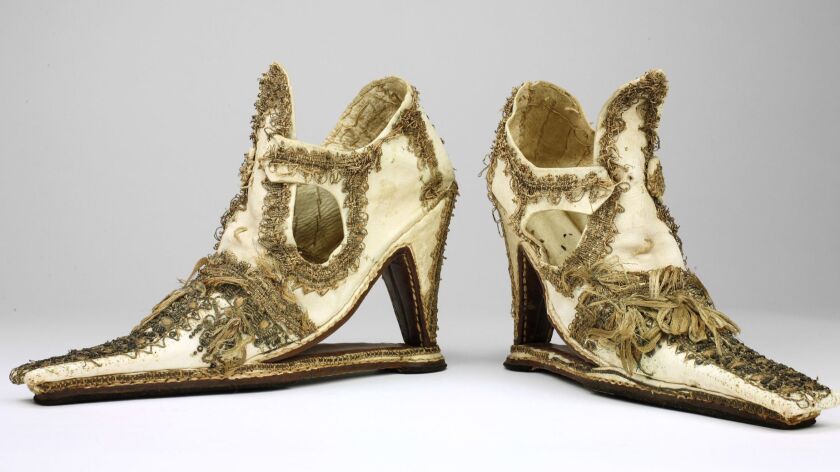 Celebrate the evolution and artistry of footwear at a shoe museum and discover opulent designs from Imelda Marcos' private collection. (The controversial former first lady of the Philippines and the world's most notorious shoe shopper turns 90 in July.) Here are six museums dedicated to the culture, art and history of footwear.
Florence, Italy
Synonymous with haute couture footwear since 1927, Ferragamo shoes have been worn by actresses Marilyn Monroe, Audrey Hepburn, Freida Pinto and Jessica Alba. The Ferragamo Shoe Museum is home to thousands of groundbreaking creations by founder Salvatore Ferragamo, housed inside Palazzo Spini Feroni, a 13th century medieval palace.
Credited for introducing the wedge shoe in the 1930s, Ferragamo used pioneering craftsmanship and innovation — including materials such as cork, cellophane, straw and bark — to pave the way for many other renowned shoemakers.
Info: The Ferragamo Shoe Museum
Marikina City, Philippines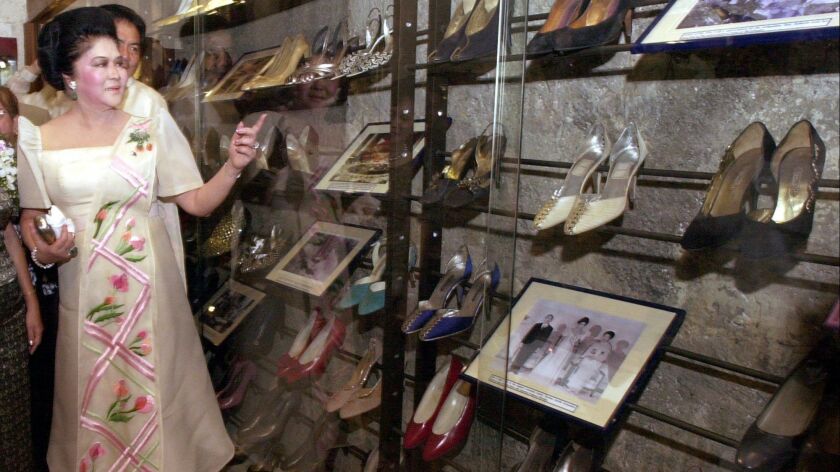 Prepare for a high dose of shoe mania at Marikina Shoe Museum. While the museum houses traditional shoes from other countries along with those belonging to prominent Philippine luminaries, the star attraction is the nearly 800 pairs from the collection of former first lady Imelda Marcos, now preserved behind rows of glass cases.
Given that shoemaking is the main industry of Marikina in metro Manila (referred to as the Shoe Capital of the Philippines), the museum takes visitors through the process of footwear manufacturing.
Info: Marikina Shoe Museum
Toronto
The trove of shoes belonging to Sonja Bata, a philanthropist and collector, grew to more than 13,000 by the time she died in 2018. The Bata Shoe Museum, designed by Canadian architect Raymond Moriyama, houses her collection and shares 4,500 years of shoemaking history. You'll find ancient Egyptian styles and Shaquille O'Neal's basketball sneakers. The museum also serves as a footwear education and research center.
Info: The Bata Shoe Museum
Somerset, England
Princess Diana's wedding slipper, medieval shoes from London, a second-century sole from a girl's sandal and a Chinese shoe for a bound foot are among the highlights from this collection of 1,500 pieces of footwear at the Shoe Museum, about 160 miles west of London.
Visitors also learn about shoe manufacturing and the history of Clarks Shoes, the brand founded here in 1825 by brothers James and Cyrus Clark.
Info: The Shoe Museum
Romans-sur-Isere, France
This 17th century convent is home to 16,500 exhibits encompassing more than 4,000 years of history from the antiquity to present day. Treasures at the International Shoe Museum in the shoe-centric town of Romans, about 360 miles southeast of Paris, include everything from Australian rainmaker/witchcraft shoes featuring braided hair soaked in blood to 1500 BC Egyptian sandals made with papyrus fibers.
Info: International Shoe Museum
Belgium
Perched on top of a hill amid the small village of Kruishoutem in East Flanders, about 70 miles from Antwerp, is SONS, or Shoes Or No Shoes. The name raises the question: Are they art or are they shoes?
Founded by Dirk Vanderschueren, owner of Cortina shoe manufacturers, the collection includes 2,700 pairs of tribal and anthropological shoes, and around 1,200 designs from modern-day luxury shoe designers including Manolo Blahnik and Christian Louboutin.
Info: Shoes or No Shoes
---
Get inspired to get away.
Explore California, the West and beyond with the weekly Escapes newsletter.
You may occasionally receive promotional content from the Los Angeles Times.