This Chinese New Year, the Pig rules, especially at these five places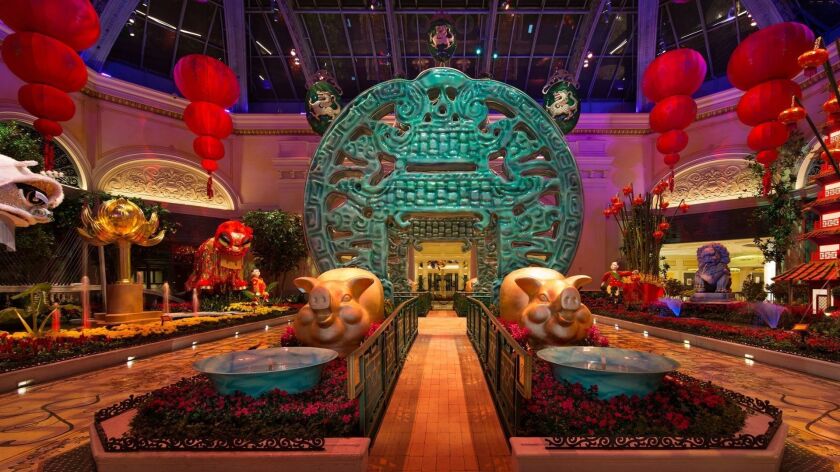 On the lunar calendar, the Year of the Pig starts Feb. 5, a time to clean your home and hang red lanterns to boost your chances of having a year filled with good luck and prosperity. Here are five reasons to hit the road and embrace the Pig, which rules until Jan. 24, 2020, when the Rat takes over.
Hang with a mellow New Zealand pig
Head to Portland, Ore., for an opportunity to meet Shadow, a friendly New Zealand Kunekune pig. The long-haired creature will be holding court at the Lan Su Chinese Garden 2-4 p.m. Feb. 5, 8 and 15 (included with $10 general admission).
Stick around in the evening to see the glowing red lanterns and an illuminated dragon ($15-$45, Feb. 17-19).
Info: Lan Su Chinese Garden
See Ai Weiwei's Chinese zodiac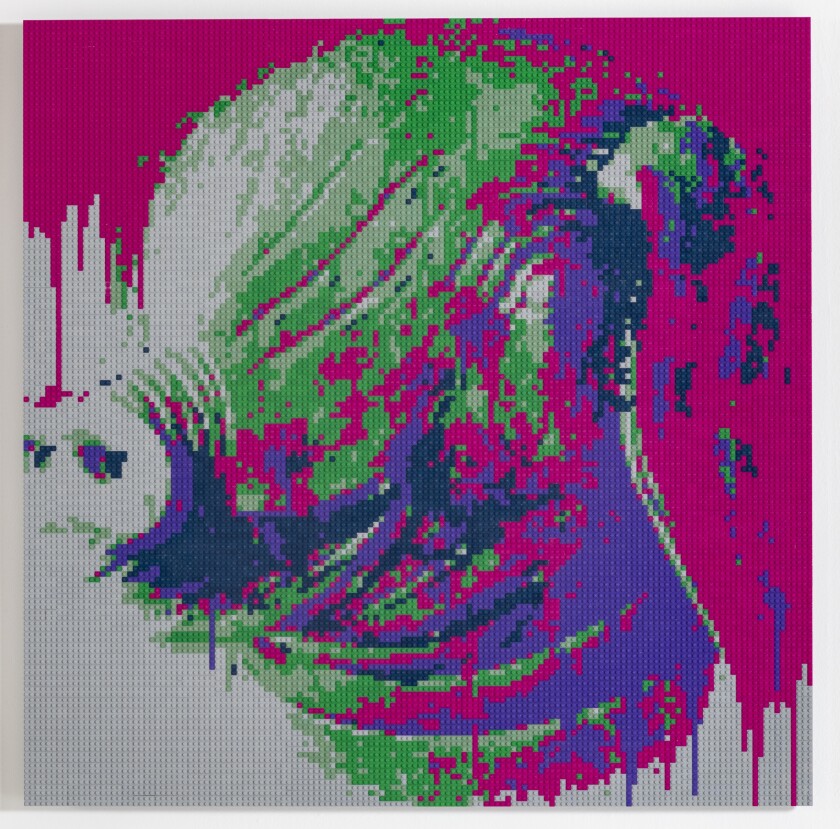 Activist and sculptor Ai Weiwei created bronze sculptures of the 12 creatures in the Chinese zodiac that toured the world's museums.
Last year, he used colorful Lego pieces to create portraits of the Pig, Monkey, Rat and others in a work called "Zodiac."
They are included in a larger show called "Unbroken," which will be on display at the Gardiner Museum in Toronto from Feb. 28 to June 9.
Info: Gardiner Museum
Feed Seattle's philanthropic pig
Money and prosperity are big themes for Chinese New Year, which is why you should put a visit to Seattle's 550-pound bronze piggy bank on your calendar this year.
Rachel the Piggy Bank has stood beneath the Pike Place Market sign since 1986, collecting about $20,000 a year to help the needy in her community. Add your own donation, then share a selfie on Rachel's Instagram site.
Info: Rachel the Piggy Bank
Be on the lookout too for Jing Tsu or "Golden Pearl," a fiberglass replica of Rachel that will travel around the city during New Year's celebrations.
Info: Deng's Studio and Art Gallery
Double down on luck in Vegas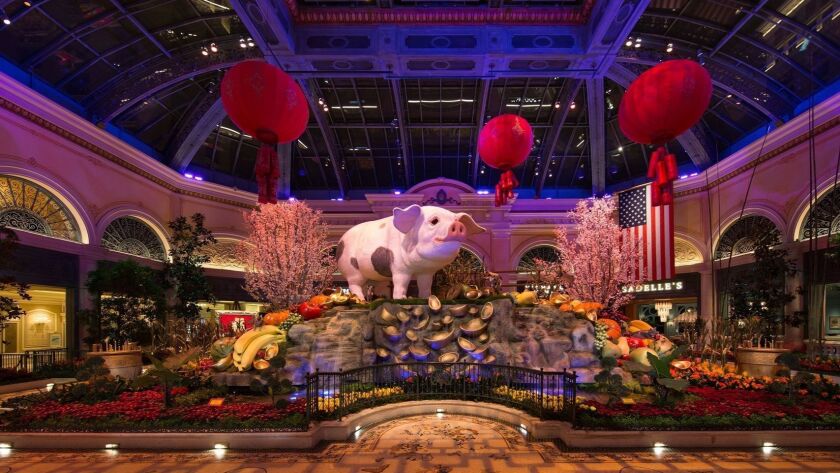 The number 8 is considered lucky in Chinese culture and, in particular, during the Year of the Pig, which is why the Bellagio Conservatory and Botanical Garden created eight piglets as part of its Chinese New Year floral display.
The show features other good-luck new year icons: blooming cherry trees, Chinese Fu dogs and giant ancient coins. It's free to enter and continues until March 9.
Info: Bellagio Conservatory and Botanical Garden
Watch San Francisco's lucky dragon
Dragons also are a symbol of good fortune, which is why they figure prominently in new year celebrations. The golden dragon Gum Lung is the star of San Francisco's Chinese New Year Parade, one of the oldest and biggest in the U.S. It takes more than 180 men and women to carry the 288-foot figure through city streets.
The parade will be held 6 -8 p.m. Feb. 23; you can watch for free or buy $35 tickets for seats in the viewing stands.
Info: Chinese New Year Parade
---
Get inspired to get away.
Explore California, the West and beyond with the weekly Escapes newsletter.
You may occasionally receive promotional content from the Los Angeles Times.