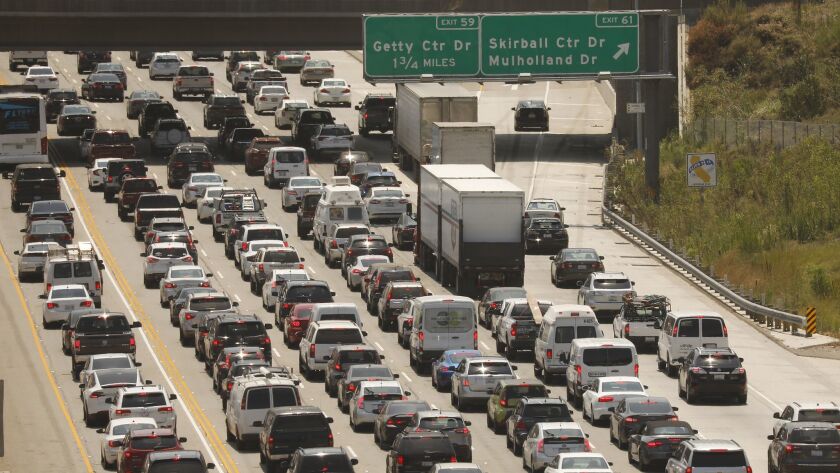 Thinking about where to go on your next road trip? Brownsville, Texas, could be a safe bet. The border town a little less than 30 miles from South Padre Island, for the second year running, is where you'll find America's best drivers.
You might want to avoid Baltimore, though. The city came in last in a ranking of drivers in 200 cities, according to an Allstate insurance company report.
Los Angeles was fifth worst (No. 195), and other California cities — Glendale (196), Oakland, San Francisco, Pasadena (187) and Hayward — finished in the bottom 15.
Allstate looked at collision claims across the U.S. The rankings show that Brownsville drivers get into a collision every 14.95 years, on average; L.A. drivers, an accident once every 5.81 years.
The report also details which roads are what Allstate calls "the riskiest" — that is, the roads on which most crashes occur. In Glendale, it's the 134 Freeway; in L.A., the 405; and Pasadena, the 210.
The findings were released before the Fourth of July, which All State calls the deadliest driving holiday of the year.
Here are rest of the safest driving cities in the U.S.:
2. Boise, Idaho
3. Huntsville, Ala.
4. Kansas City, Kan.
5. Laredo, Texas
6. Olathe, Kan.
7. Fort Collins, Colo.
8. Overland Park, Kan.
9. McAllen, Texas
10. Cape Coral, Fla.
11. Madison, Wis.
12. Cary, N.C.
13. Colorado Springs, Colo.
14. Port St. Lucie, Fla.
Check out all 200 cities on Allstate America's Best Drivers Report 2019.
Allstate offers these tips you should bear in mind no matter where you're driving:
►Keep your eyes on the road and don't get distracted by your cellphone.
►Mind the speed limit.
►Make sure everyone in your vehicle is wearing seat belts.
►Leave plenty of distance between you and other vehicles.
►Carry an emergency roadside safety kit with caution signs and flares, and have a roadside service lined up for when you need a tow.
---