I was a national parks slacker. It took a foreigner to open my eyes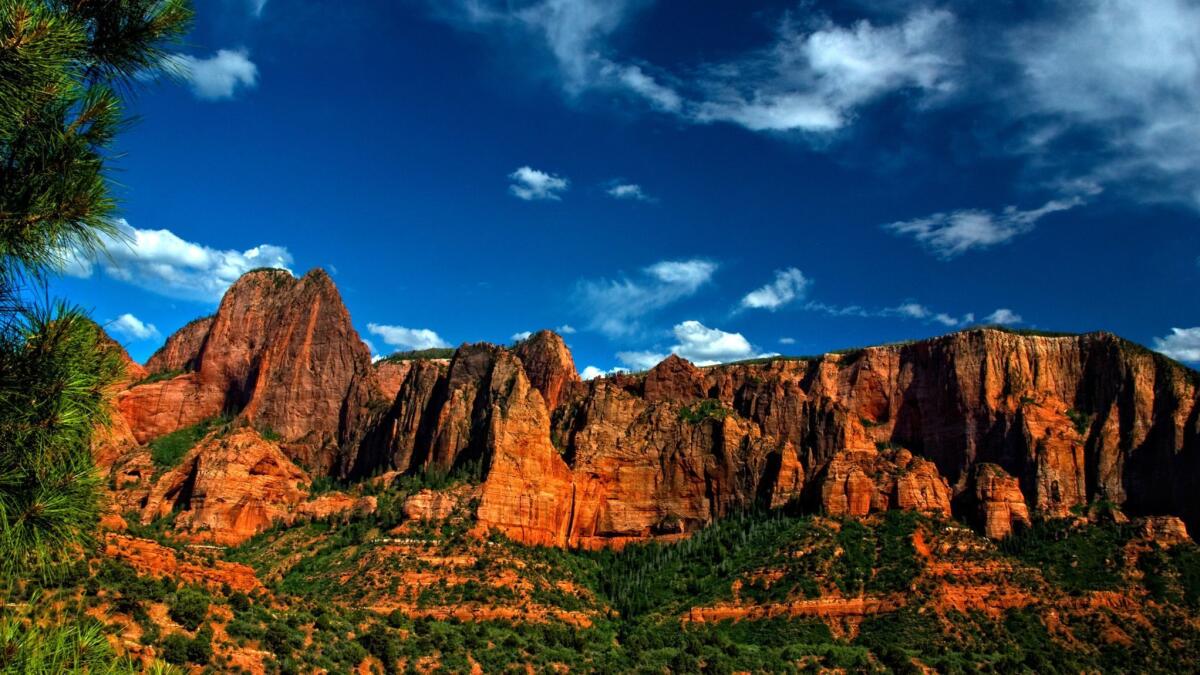 Not long after I plopped down on a sticky bench seat on a national parks shuttle bus, a thirtysomething man seated across the aisle turned and exchanged pleasantries and names. He then asked, "Is this your first time here?"
It was, indeed, our first time in Utah's Zion National Park and he replied, "Where are you visiting from?"
"Provo — a three-hour drive north of here," I said of our Utah home.
When he heard this, the man, who was — as I was — traveling with his wife and children (albeit theirs were older than ours), repeated back what I had just told him.
"You mean to tell me," he said, his voice rising, "you live three hours north of here, and this is the first time seeing this place?"
He didn't say it in a condescending or demeaning way. But he was dumbfounded that someone so close could take for granted something so magnificent.
Gently but firmly, he told me he had traveled more than 5,000 miles from his home in Denmark on three occasions to explore Utah's "Mighty 5" national parks— Zion, Bryce Canyon, Capitol Reef, Canyonlands and Arches, a concentration that is unrivaled in the Lower 48.
What he had paid to get here — times three — never mind the stress and trouble of travel every time, made an immediate impression on me.
"If this man has traveled thousands of miles on multiple occasions to access something I can take a day trip to, maybe there's something special brewing in my own back yard," I thought. "Maybe I should make a point to visit more often."
In 2018, 318 million people (about the population of the U.S.) visited national parks units, bringing total visitation to more than 14 billion.
That number may be a bit deceiving. When people think of national parks, they tend to think of the "beauty spots," the places we love so well, such as Yosemite, the Grand Canyon, our Mighty 5, Yellowstone and so on. There are now 61 of these.
But there are 419 national parks units in total. Besides the big parks, there are 18 other "naming designations," as the park service calls them. That includes national historic sites (57), national lakeshores (three), national monuments (84) and more, covering 85 million acres, about the size of all of Utah and half of Colorado.
There is plenty of room to roam, and there are plenty of places to see.
But in talking with dozens of people over the years about whether they have visited just the national parks, about half have said they haven't, and those who have often have responded with, "I did when I was a kid but don't remember much."
The reasons behind this, I believe, are twofold: People tend to value what's harder to reach, and they undervalue what's likely to endure. We underestimate the amazing things right in front of us, national parks included.
Later, as we craned our necks at Zion's towering red canyon walls, my wife and I discussed the point the Dane had driven home. Then we decided to visit a national park at least once a year, if not two or three times, as our schedules allowed.
We redoubled our commitment to visiting America's national parks, starting with the ones closest to us, then fanning out to see the others.
Since then, I've visited all of my in-state national parks multiple times and more than half of the country's.
I wonder what would have happened if I hadn't had that chance encounter, which was surely the most enlightening bus ride I've ever taken. Not only did he convince me that the park system is worth valuing but he also taught me the importance of never taking for granted the treasures in our own back yards.
Departure Points explores the ways traveling changes us, whether it's a lesson learned or a truth uncovered. You may submit a first-person essay of 700 or fewer words to travel@latimes.com using "Departure Points" in the subject line. Please include your first and last names and your contact information for editorial consideration.
Get our L.A. Goes Out newsletter, with the week's best events, to help you explore and experience our city.
You may occasionally receive promotional content from the Los Angeles Times.