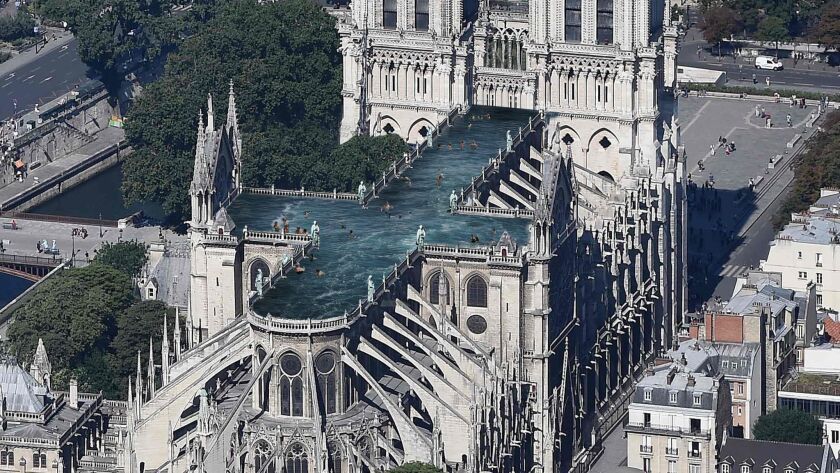 There was a battle in France over how best to restore the roof of Notre Dame cathedral after a fire consumed sections of the church in April. Some wanted to stay true to a traditional reconstruction; others favored a more innovative design.
President Macron at one point talked about a "contemporary architectural gesture" for the Gothic cathedral, which was born in the 12th century, prompting social media critics to draft the hashtag #DontTouchNotreDame.
What would a modern touch mean for Paris' beloved landmark?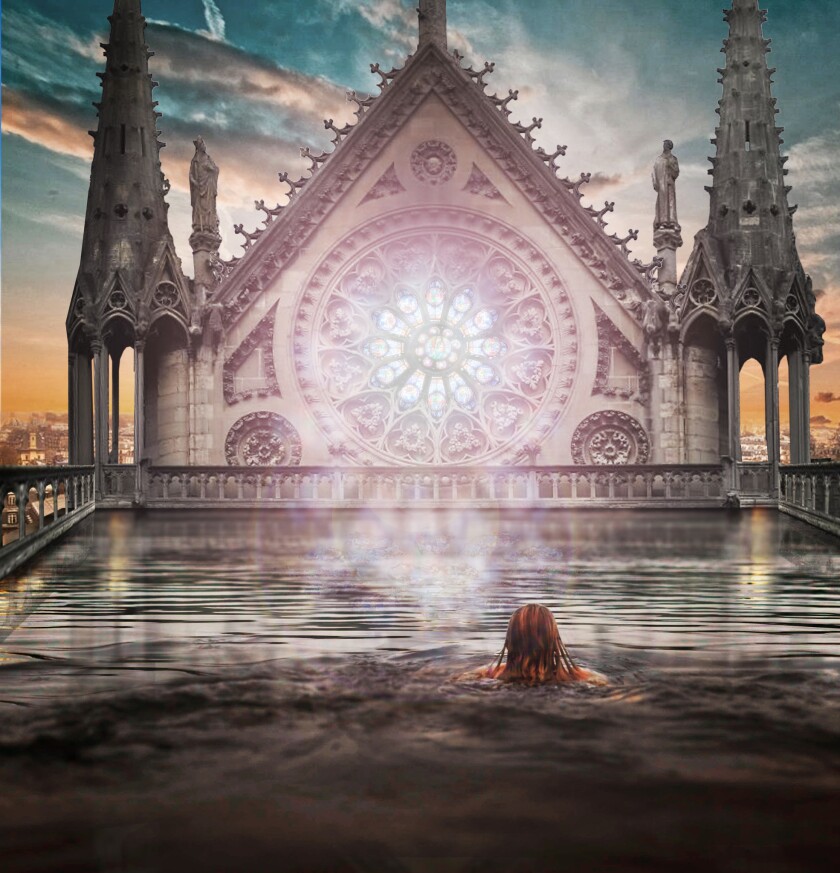 Ulf Mejergren Architects in Stockholm had a refreshing idea: Forget re-creating the spire and instead build a rooftop pool, something that could come in useful amid the city's recent triple-digit heat.
"[W]e are proposing a meditative public space; a complementary spatial experience to the building with unmatched views over Paris," the company's website said in explaining its design. "The spire is gone, but the 12 statues of the apostles that were put away during the restoration and managed to escape the fire, are once again back at the roof, now as guardians around a large public pool that occupies the whole roof."
Other architects from around the world weighed in with their ideas, according to NYtize. Proposals include a Belgian architect's eco-chic makeover with a hydroponic farm, a stylized flame "made in lava stone and with a golden finish," and a greenhouse topped by a beehive in a restored spire.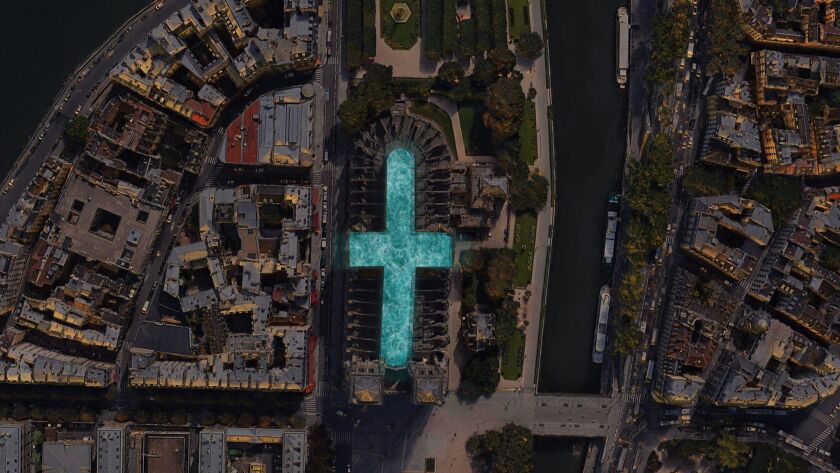 Meanwhile, the country's National Assembly this week passed legislation that starts to define how donations will be collected and a time line for fixing up the cathedral that draws about 12 million visitors a year. The hope is to be done in time for the 2024 Summer Olympics.
And as for what the design will be, that's still up in the air.
The independent Catholic news website Crux reported that the latest draft of a bill in the legislature would create "an administrative public institution to be overseen by the Minister of Culture which will handle such matters."
The spire that burned in the April 15 fire was not original to the church. It was a 19th century addition made by Eugène Emmanuel Viollet-le-Duc. The church is owned by the French government and used by the Catholic Church.
---