Relaxing a little on a rafting adventure trip on the wild Tuolumne River
My heart was in my throat the first time I saw the tumbling whitewater of the Tuolumne River Canyon in the Sierra foothills, less than 15 miles from the western border of Yosemite National Park.
That was more than three decades ago. I was in my mid-20s and a nervous, intermediate-level kakayer who worried — correctly — that he was in over his head.
I was looking for a challenge, but the Class IV (potentially dangerous) rapids of the "T," as veteran boatmen called it, gave me butterflies.
The Tuolumne is considered the premier whitewater stream in California, offering 18 miles of Class III and IV — sometimes Class V at high water — cascades as it flows from the put-in at Meral's Pool to the Wards Ferry Bridge in the Don Pedro Reservoir.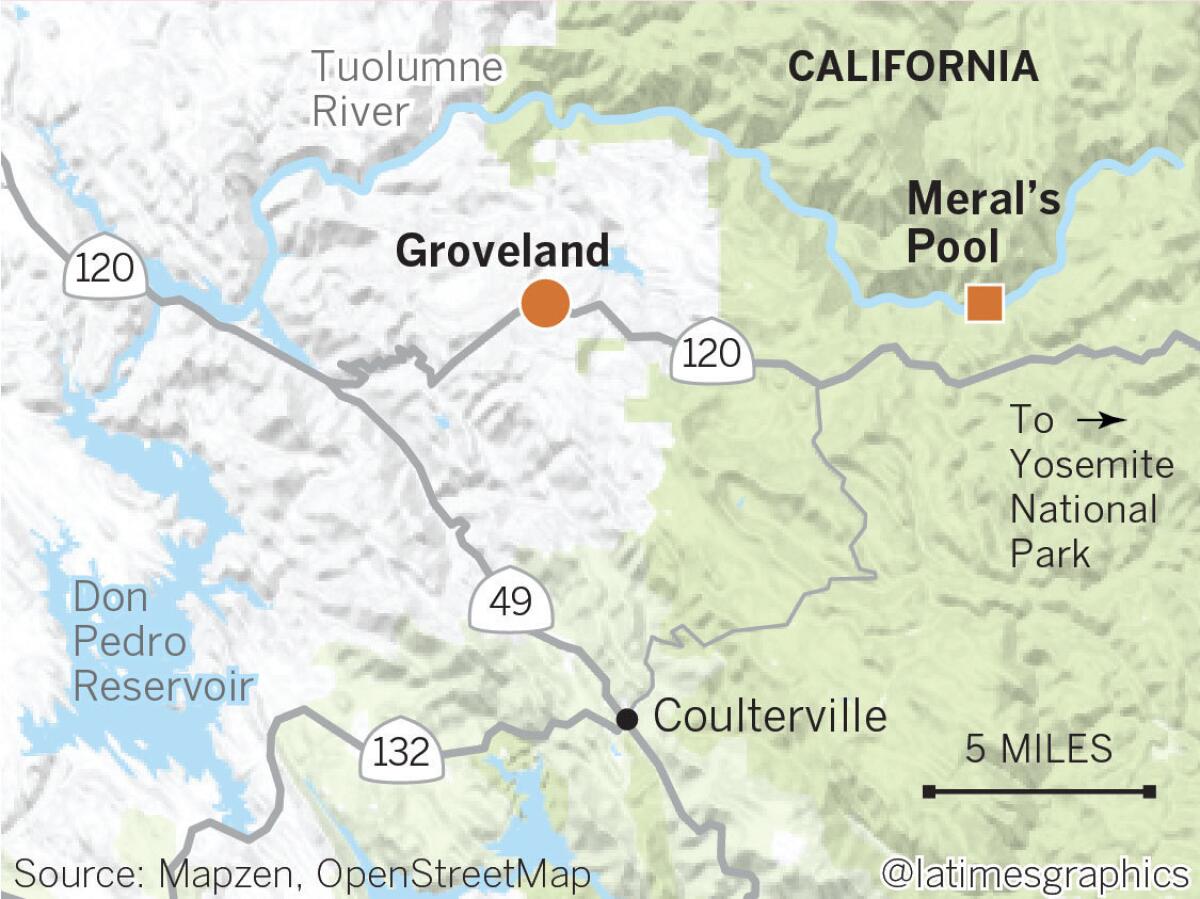 Wild river
It's also one of the streams in California protected by the Wild and Scenic Rivers Act, which Congress passed 50 years ago. Eighty-three miles of the Tuolumne were added in 1984 after a fight between environmentalists and irrigation districts that wanted to build dams on the Tuolumne.
The act protects sections of 22 other California streams, representing only 1% of the state's river miles, including the Merced, Feather, Eel, Trinity, Smith, Kern, Klamath and two forks of the American River.
On that first trip in the 1980s, I feared the Tuolumne would gobble me up and spit me out like a slippery watermelon seed. As I began paddling downstream, I concentrated only on staying upright and making it through the canyon in one piece. Little else mattered.
That night, we camped above Clavey Falls, the nastiest drop on the Tuolumne. The thundering cascade kept me awake much of the night.
The next day, I unceremoniously flipped my kayak going over the falls and swam through the lower half of the rapid. But I survived, became hooked on the T and returned to paddle it more than two dozen times in the ensuing decade.
Back on the 'T'
Fast-forward 15 or so years since my last foray and the river had become but a pleasant memory. Photographer Mike McCoy, who kayaked it with me that first time, and I decided to hop on a late-season trip.
Our kayaking skills were rusty, so last year we signed up for a September rafting trip with O.A.R.S. Rather than being laser-focused on routes through boulder gardens and around reversals in the rapids, we took advantage of the chance to enjoy the surrounding canyon, its flowers, trees and grassy hillsides, something we had never done in all those previous visits.
Better yet, this was a three-day trip so there was no rush. Instead of doing nine miles a day, we did six.
That meant we had extra time to explore an abandoned gold mine, clamber over the ruins of stone power house that was smashed in a 1937 flood and hike up the Clavey River, a tributary, to reach a pool with a natural slide and perches that were ideal for jumping.
"It's a lot different on a longer outing, especially when you're in a guided raft," McCoy said. "There were times when I wanted to be in my kayak, but this time around, I noticed things I'd never noticed before, like the botany of the canyon."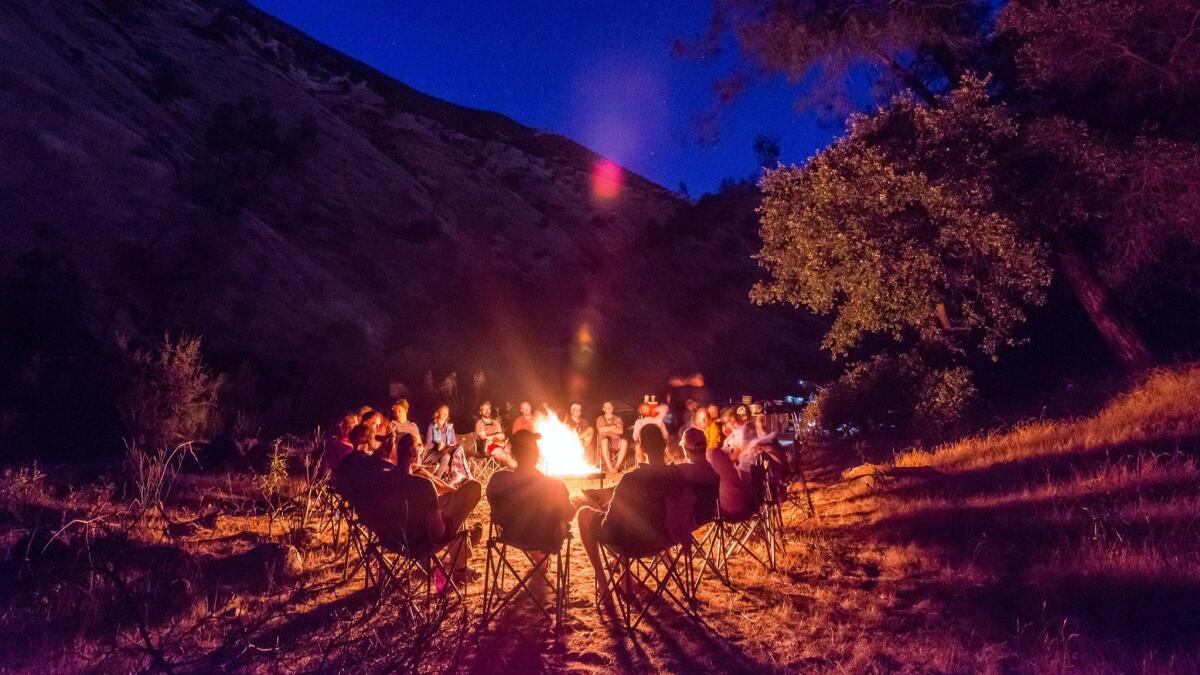 Rafting is much more social than kayaking because you're in a big boat, often with six or more other people. I got to know the family in my raft: Pennsylvania residents Arlina DeNardo; her husband, Greg, and their 24-year-old daughter, Camille. Greg and Camille had run rivers in the East, but it was the first time for Arlina.
"There were moments of intensity when we were running through the rapids and then calm stretches where you could just enjoy the canyon views," Arlina said, noting that no family members had ever been to the Sierra. "And I loved that they prepared hors d'oeuvres and made delicious meals for us."
Camille, for her part, didn't mind when she was launched out of the raft after it hit a rock on the second day. Jeff Brooks, our guide, quickly scooped her out of the river.
Though kayakers sometimes dismiss rafts as big and cumbersome, the guides put on a show of skill when they guided their crafts — with the aid of energetic paddlers — into a section of the Gray's Grindstone rapid called Surf City. No rafts flipped, but a couple of paddlers took swims.
"That was really exciting," Camille said. Her mother, however, was more than content to watch the action from big rocks on the bank.
"I'd absolutely raft the Tuolumne again, especially on a three-day trip," Camille said. "And I don't think I'd have any trouble getting my parents to come along."
I might just join them. Why, I'd even go in a raft again.
O.A.R.S., (800) 346-6277. One-, two- and three-day rafting trips on the Tuolumne River from spring to early fall; $269 to $774. The meeting spot for Tuolumne trips is the Casa Loma River Store/Tangled Hearts Bakery on the south side of California 120, eight miles east of Groveland.
Thanks to recent heavy snowfall, runoff in the Sierra rivers should make for good rafting this year. Sierra Mac, ARTA and Zephyr also run the Tuolumne.
Get our L.A. Goes Out newsletter, with the week's best events, to help you explore and experience our city.
You may occasionally receive promotional content from the Los Angeles Times.