5 Images
Beverly Hilton in Los Angeles
At the Beverly Hilton, the pool takes on star status as a see-and-be-seen gathering spot and as a dramatic backdrop to restaurant Circa 55 and Trader Vic's Lounge. The Hilton's owner, Beny Alagem, has given the hotel an $80-million overhaul, and he has even bigger plans in the works, including an adjacent Waldorf-Astoria.
(Beverly Hilton)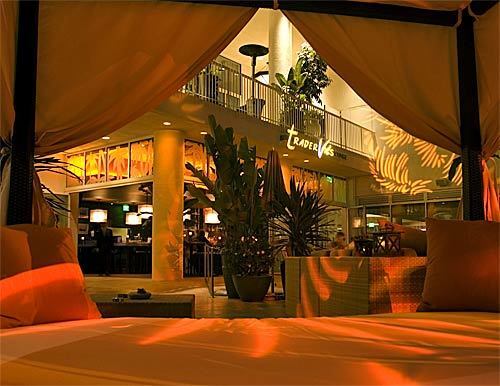 There's a comfy cabana's-eye view of Trader Vic's Lounge. Relocated and refurbished as part of the mega-makeover, the lounge is popular with Young Hollywood.
(Beverly Hilton)
A décor rich in plum and ocher hues lends a comfortable and nostalgic air to a suite in the hotel, home to such glittery events as the Golden Globes and high-profile fundraisers.
(Benny Chan / Fotoworks)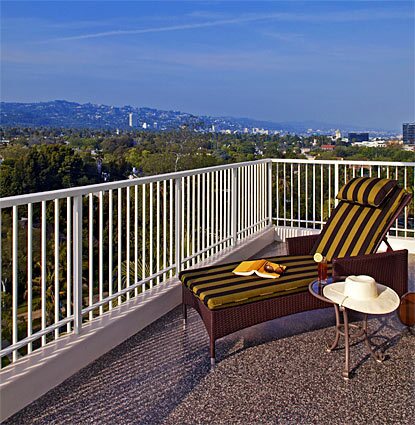 Room balconies frame expansive city views, adding to the star treatment at the Beverly Hilton.
(Benny Chan / Fotoworks)
Built in 1955 by Conrad Hilton, the Wilshire Boulevard landmark was later under the stewardship of Merv Griffin.
(Beverly Hilton)