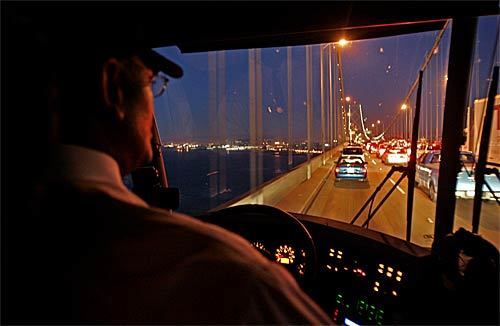 7 Images
San Francisco by Megabus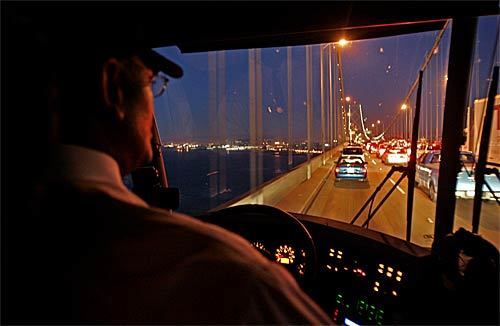 The Megabus makes its way over the Bay Bridge from Oakland en route to San Francisco as the sun begins to rise in late August. For just a buck, passengers can take this cozy bus ride to San Francisco, where they can enjoy Alcatraz, cable cars, chowder and more. The linchpin of this penny-pinching tour is Megabus.com, which launched its California operation in early August. Some adventurous types might even turn this into a whirlwind tour, returning to Los Angeles in 24 hours.
(Richard Hartog / LAT)
A Megabus is parked during a dinner stop at a fast-food eatery. Hey, for a $1 busride to San Francisco, you can't expect hours-long luxury dining.
(Richard Hartog / LAT)
After the Megabus drops off passengers at the Caltrain Station in San Francisco, they can use the cable cars, taxis or buses to get around town. This cable car is traversing on Powell Street.
(Richard Hartog / LAT)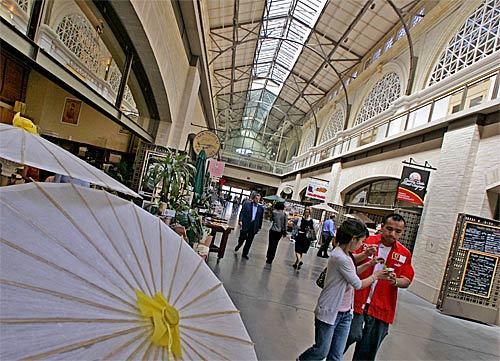 A couple shares ice cream as they make their way through the Ferry Building in San Francisco.
(Richard Hartog / LAT)
A whirlwind tour of San Francisco recently included a lunch stop at Alioto's No. 8, a cafe at Fisherman's Wharf.
(Richard Hartog / LAT)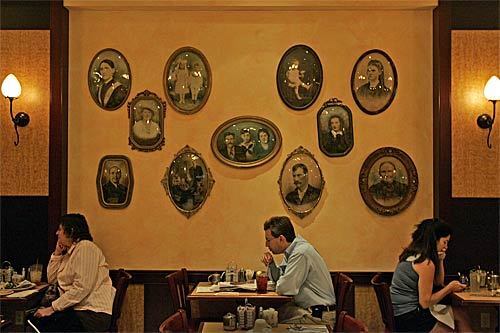 Customers enjoy a breakfast at Sears Fine Food on Powell Street in Union Square. The restaurant, founded in 1938, is a city institution. Its claim to fame: small Swedish pancakes that are served 18 to an order with warm maple syrup, whipped butter, bacon or link sausage. Another favorite: French toast made of sourdough French bread served with strawberry preserves (both are $7.95).
(Richard Hartog / LAT)
On Sutter Street at Union Square in San Francisco, a homeless man asks for money.
(Richard Hartog / LAT)