15 Images
15 tips for saving in London
London
Do's and don'ts on
London travel
By Jane Engle,
Los Angeles Times Staff Writer
10 DO'S
1. Go in winter, spring or fall.
By avoiding the summer peak season, which many carriers define as late May through the first week of September, you'll save hundreds on airfare. And because theaters, museums and many other pastimes are indoors, you'll still have fun.
Pictured:
St. Paul's Cathedral in central London.
(Jack Leonard / LAT)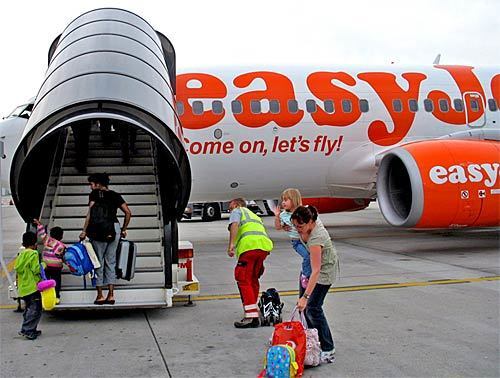 London
2. Book packages or group tours.
Packages combine flights, hotels and often airport transfers and other costs into one price; tours typically add guides, meals, ground transportation and more. Either option can save you money, because operators get volume discounts and may buy British currency in advance to cover expenses. To book a package or tour, see a travel agent or check websites of travel sellers and major airlines.
(Jane Engle / Los Angeles Times)
EasyHotel
3. Lower your standards.
It's tough to find a well-reviewed hotel in London for less than $250 a night, and that's with no frills. Anyone with limited means and a heavy touring schedule should look at two- or three-star lodging. Why book a luxury hotel if all you will do is sleep there? If you have Champagne tastes, try bidding for rooms on sites such as www.priceline.com or using frequent-stay points.
Pictured:
The exterior of one of small-format easyHotel's three London locations, which offer basic amenities from $51 a night.
(easyHotel.com)
Yotel
4. Try a hotel alternative.
Some bed-and-breakfast inns may charge as much as hotels, but their rates at least include a meal. (Some hotels include breakfast too.) For longer stays, consider renting an apartment to save on food costs or a room at a private home. For families, a home-exchange program can work well. Or cultivate London friends who may put you up next time.
Pictured:
The bed in a standard room at Yotel, a subterranean retreat with high-tech flourishes at Gatwick Airport.
(John Lee)
London markets
5. Budget for breakfast.
Expect to pay $15 and up for even a modest spread at a London hotel. If you must have your morning tea and toast, book a B&B or search out cafes, which are likely to charge less.
Pictured:
A group takes a break outside one of the Columbia Road Flower Market's many cafes and bakeries.
(Beth Gardiner / Los Angeles Times)
London market
6. Hit the markets.
Londoners buy their food at stores, and so should you. The savings can be huge. On my last London trip, in August, I paid $7.50 total for a tuna salad, big enough for two, and bottled water at Simply Food, a gourmet chain run by venerable Marks & Spencer. I then walked to nearby Hyde Park and paid nearly that much for a cup of coffee and a scone at the Dell cafe. Lesson learned.
Pictured:
At Broadway Market in east London's diverse Hackney neighborhood, a chef at the Sporeboys stall sautés gourmet mushrooms for a tasty sandwich.
(Beth Gardiner / LAT)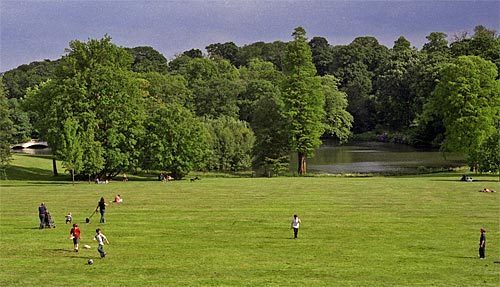 London
7. Picnic in the park.
Take your takeout outdoors for free fun, natural beauty and stellar people-watching.
(Jack Leonard / Los Angeles Times)
London
8. Use transit.
With cab rides from Heathrow into central London running $80 and up, plus tip, you're almost compelled to find a cheaper way. In fact, there are several.
Options include the Heathrow Express train (adult fare is $29 and up), 15 minutes to Paddington, www.heathrowexpress.com ; the Heathrow Connect train ($13.80), 25 minutes to Paddington, www.heathrowconnect.com ); and the Tube (4 pounds or $8 cash), 45 minutes or more, Piccadilly Line, www.tfl.gov.uk .
(Andy Rain / EPA)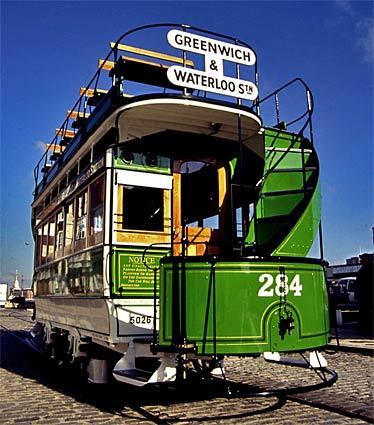 London
9. Haunt museums.
London has some of the world's most fascinating museums, and many don't charge admission, except for special exhibitions. These include the British, the Victoria & Albert and the Natural History museums.
Entrance fees at other attractions can be steep; the Tower of London charges $32 per adult. Depending on how many of these sites you visit, you may save with programs such as the London Pass, www.londonpass.com.
Pictured:
An 1884 Stephenson horse tram from the London Transport Museum.
()
London
10. Get theater discounts.
The days of $10 seats in big London theaters are long gone. Tickets, although often less than on Broadway, can cost more than $100 for major shows. But you'll pay half price for many same-day performances at the TKTS booth in Leicester Square, www.tkts.co.uk .
Pictured:
Rehearsals take place for the musical 'Desperately Seeking Susan' at the Novello Theatre in London.
(Akira Suemori / Associated Press)
London
5 DON'TS
1. Don't pay cash fares on the Tube.
(Andy Rain / EPA)
St Pancras International Station
2. Don't book a rail ticket at the last minute.
Like airfares, prices may go up as you near departure.
Pictured:
The first trains to leave from the Eurostar platform at St. Pancras International Station in London.
(Cate Gillon / Getty Images)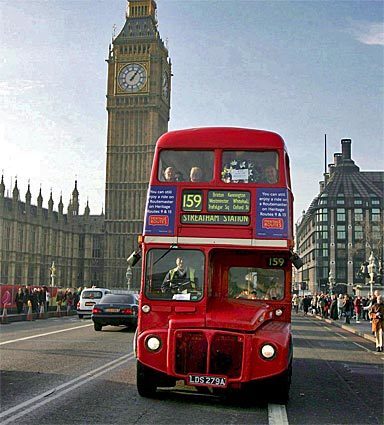 London
3. Don't take a pricey city tour.
Instead, check out London Walks, www.walks.com. You show up at a designated spot, pay $12 per adult and get a guided, two-hour walking tour. Dozens of themes -- pubs, ghosts, Shakespeare, the Beatles and more -- are available. Or just hop on a public bus and look around.
(Lindsey Parnaby / EPA)
London
4. Don't take lots of luggage.
Excess-baggage charges on airlines can cost hundreds of dollars. Once your plane lands, you'll have to wrangle all your bags on and off the Tube (nearly impossible) or train (easier). Taxi, anyone?
(Alessandro Abonizzio / AFP / Getty Images)
Tip
5. Don't leave tips for drinks at pubs and cafes.
They're not expected and can really add up. You also don't have to tip if the restaurant includes a service charge, typically about 12%, in your check.
(Corbis)