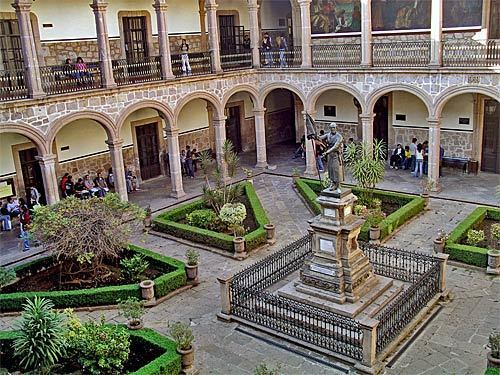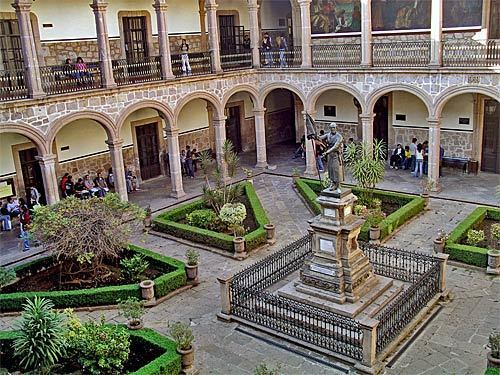 Classrooms open onto a beautiful courtyard at the University of Michoacán de San Nicolás de Hidalgo in Morelia, the capital of the Mexican state of Michoacán. UNESCO has designated the city a World Heritage Site because of its more than 200 colonial-era buildings.
(Jerry V. Haines)
A colorful painting fills a cupola in a classroom building at the University of Michoacán in Morelia. Its stairwells are decorated with murals reflecting fierce patriotism and reverence for Mexico's freedom fighters.
(Jerry V. Haines)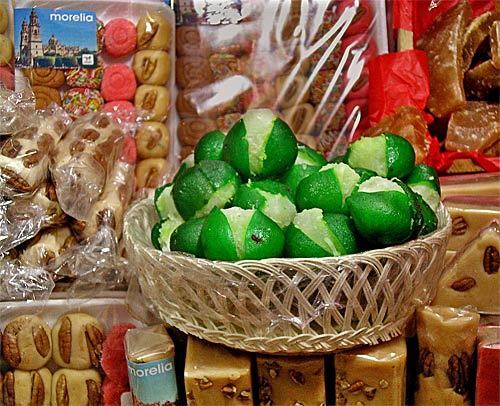 Time out for sweets: At the candy market (
el mercado de dulce
) near Morelia's
zócalo
, or town center, candied lime peel is stuffed with sweetened coconut. Consider chocolate a key food group? Hot chocolate is available nearby in a variety of strengths and sweetnesses. Try the
amargo
, an intense chocolate, with milk -- it's like drinking a fudge brownie.
(Jerry V. Haines)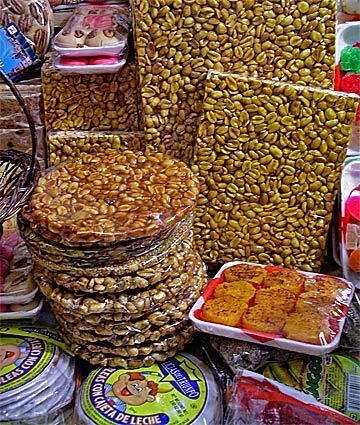 Peanut brittle is a tempting pick-me-up after an afternoon of sightseeing or communing with nature. Other treats at Morelia's large covered sweets market include sesame-seed and pumpkin-seed brittle, as well as bird's nests of coarse-grated coconut and caramel.
(Jerry V. Haines)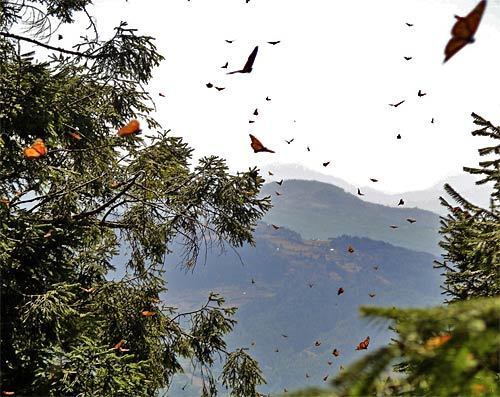 Monarchs swarm the Santuario de la Mariposa Monarca (Monarch Butterfly Sanctuary) near Morelia. Each fall, 150 million monarchs head for the highlands east of the city. They take on this annual migration from the northern U.S. -- about 2,500 miles -- to mate and feed on the nectar of local flowers.
(Jerry V. Haines)