8 Images
World's 'New 7 Wonders'
GREAT WALL OF CHINA
The 4,160-mile barricade in northern China is the longest man-made structure in the world. The fortification, which largely dates from the 7th through the 4th century BC, was built to protect the dynasties from the Huns, Mongols, Turks and other nomadic tribes.
(Diego Azubel / EPA)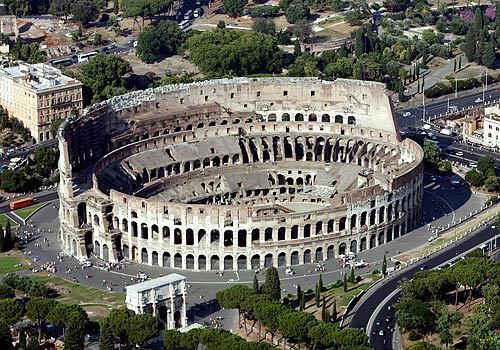 COLOSSEUM, ITALY
The 50,000-seat amphitheater in Rome was inaugurated in AD 80 by the Emperor Titus in a ceremony of games lasting 100 days. The Colosseum, which has influenced the design of modern sports stadiums, was an arena where thousands of gladiators dueled to the death.
(Ettore Ferrari / EPA)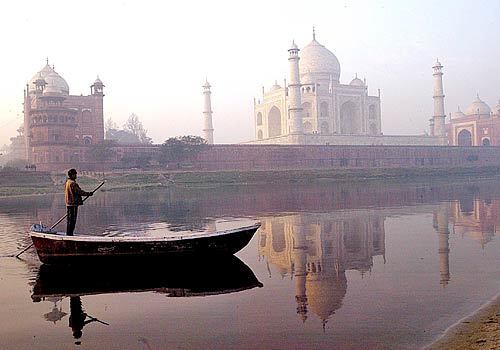 TAJ MAHAL, INDIA
The white marble-domed mausoleum in Agra was built by Mogul Emperor Shah Jahan from 1632 to 1654 to honor his favorite wife, Mumtaz Mahal, who died in childbirth.
(Harish Tyagi / EPA)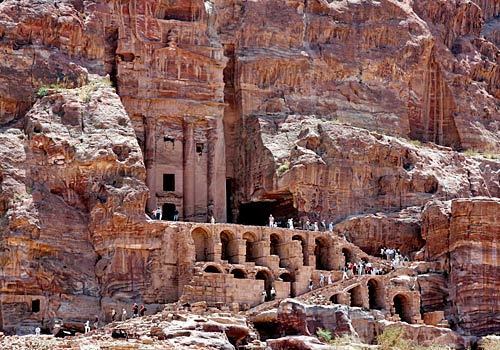 PETRA, JORDAN
The ancient city of Petra in southwestern Jordan, built on a terrace around the Valley of Moses, is famous for its water tunnels and stone structures carved in rock.
(Mike Nelson / EPA)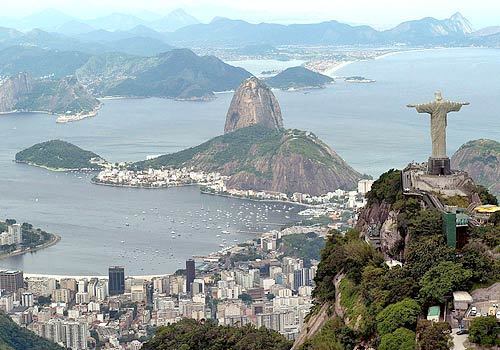 CHRIST THE REDEEMER STATUE, BRAZIL
The 125-foot-tall statue of Christ the Redeemer with outstretched arms overlooks Rio de Janeiro from atop Mt. Corcovado. The statue, which weighs more than 1,000 tons, was built by Polish-French sculptor Paul Landowski in pieces in France starting in 1926, then shipped to Brazil.
(Marcelo Sayao / EPA)
MACHU PICCHU, PERU
Built by the Inca Empire in the 15th century, the giant walls, palaces, temples and dwellings of the Machu Picchu sanctuary are perched in the clouds at nearly 8,000 feet above sea level in the Andes Mountains.
(Paolo Aguiliar / EPA)
PYRAMID AT CHICHEN ITZA, MEXICO
The majestic step pyramid surmounted by a temple is one of several structures in the city, one of the greatest Maya centers on Mexico's Yucatan peninsula. The pyramid is built according to the solar calendar so shadows cast at the fall and spring equinoxes appear like a snake crawling down its steps.
(Marte Rebollar AFP/Getty Images)