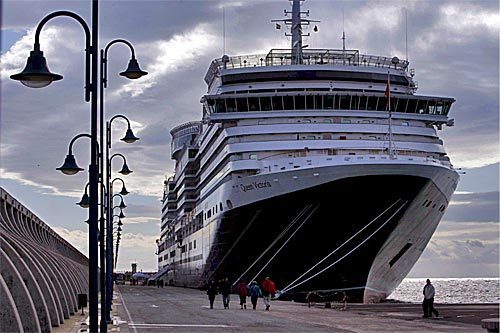 5 Images
Cruising on the Queen Victoria ocean liner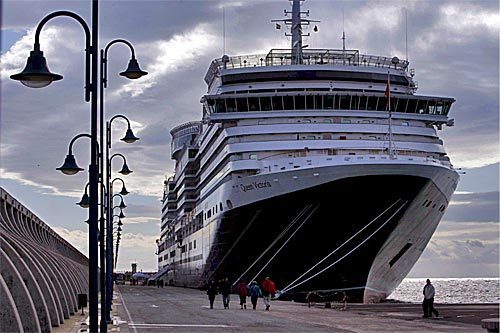 The Queen Victoria dwarfs the dock in Malaga, Spain, during its maiden voyage in 2007. Cunard's newest ocean liner is named after Britain's longest-reigning monarch. The ocean liner is 179 feet tall, boasts 12 decks and holds 2,014 passengers.
(Lopez Perujo / European Pressphoto Agency)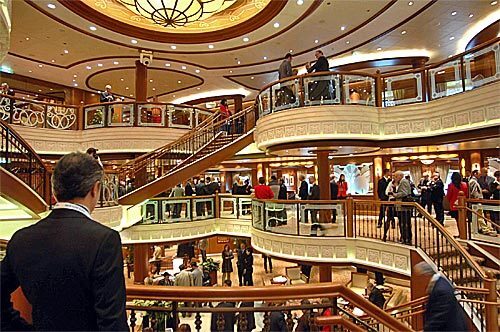 With a staircase like this, you can't help but make a splashy entrance in the three-deck Grand Lobby. With most of the Victoria's bars and lounges clustered on Deck 2 around the Grand Lobby, it's the hub of the ship.
(Luigi Costantini / Associated Press)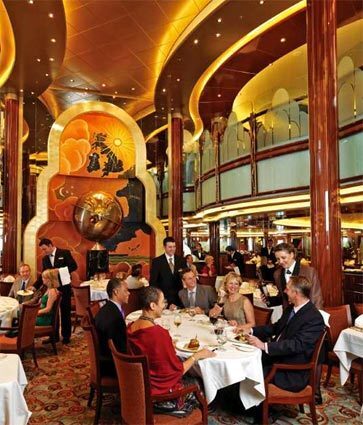 Elegance prevails in the two-deck dining room the Britannia. Throughout the ship are elements of Victorian décor -- marble and mosaics and crystal chandeliers -- and touches of Art Deco and Art Nouveau.
(Mark Laing)
The Commodore Club, with its wraparound windows, is clubbier than the Queen Mary's and a popular place to relax. Not one's cup of tea? Other onboard activities include fencing classes, napkin folding and whist (similar to bridge).
(Mark Laing)
The Queen Victoria's signature black and red livery and elongated bow identify it as a Cunard ship. Along with elegance, Cunard sells Britishness. It clings fiercely to British traditions on its ships, including afternoon tea -- cucumber sandwiches and scones, served by white-gloved waiters.
(Gareth Fuller / Associated Press)