4 Images
Kansas Underground Salt Museum
A tour guide talks with visitors who've descended 650 feet to the 100,000-square-foot museum in Hutchinson, Kan.
(Cindy Mines)
A guide points out a vintage sign at the Kansas museum, known worldwide as a great place for storing treasures (such as the original reels of "Gone with the Wind").
(Cindy Mines)
In this exhibit, a video explains how operations work in the salt mines.
(Cindy Mines)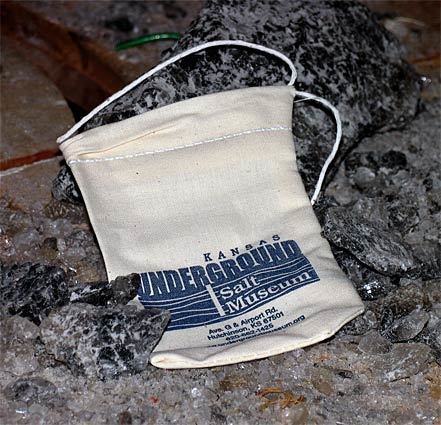 Take a piece of the museum with you in the form of a souvenir pouch filled with salt.
(Cindy Mines)