4 Images
Las Vegas-style wine tasting
Las Vegas' monthly Rock 'n' Roll Wine party bounces from venue to venue. One recent event, pictured, was at the Golden Nugget and had a reggae theme. At these easy-grooving wine parties, the music is just as essential as the vino.
(Bill Hughes / for LAT)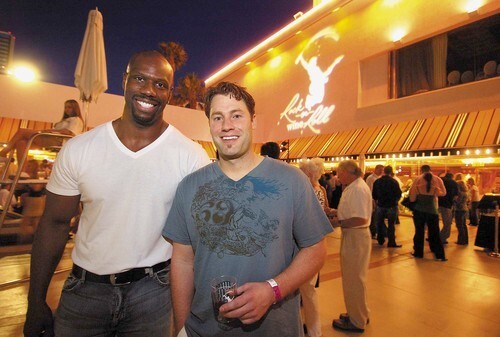 A terrace is poised over the shark tank at the Golden Nugget. Wine-party guests — a mix of college-age people in shorts and professionals in slacks — schmoozed and sipped wines that were intended to complement the music, such as Reggae Rhapsody from Oregon-based winery Amplified Wines.
(Bill Hughes / for LAT)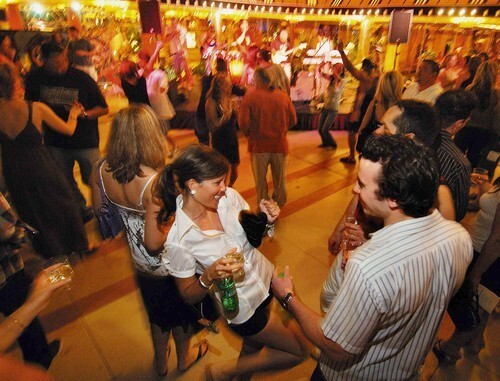 About 1,000 people attended Rock 'n' Roll Wine at the Nugget. The event is for wine-tasting experts as well as casual tipplers. Party founder Chris Hammond says matching music with wine is far from an exact science. "It's all subjective," he says.
(Bill Hughes / for LAT)
Business partners Sonny Barton and Chris Hammond. Hammond kicked off the party concept three years ago with a handful of friends at his house. After about four months, what began as a lighthearted way for him to study for his sommelier exam evolved into a full-scale business.
(Bill Hughes / For LAT)