5 Images
Las Vegas Entertainment
With ticket prices hitting the stratosphere, scoring seats to see Barry Manilow or other major acts in Las Vegas may take a little planning. Getting a hotel package deal or going through a ticket discounter can help trim your entertainment bill. A tip for high rollers: Spending enough at the tables may entitle you to a free show. Call your casino's VIP services.
(Allen J. Schaben / LAT)
"Love," Cirque du Soleil's homage to the Beatles, brings the sounds of the '60s to the Mirage stage.
(Lawrence K. Ho / LAT)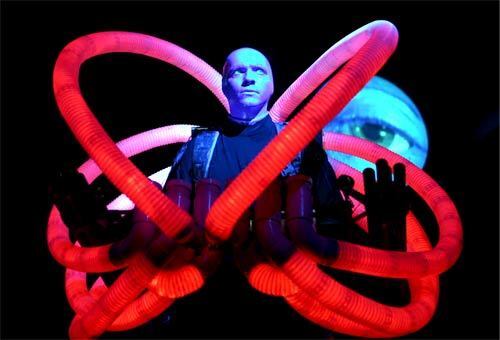 The Blue Man Group ranks among the glitter capital's 17 most expensive shows, for which ticket prices have soared beyond $100 - in some cases, well beyond.
(Franz-Peter Tschauner / EPA)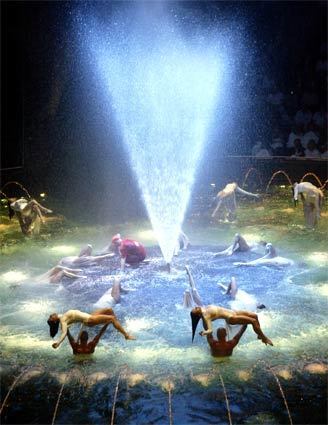 "Le Rêve" at the Wynn is one of five Cirque du Soleil spectacles currently playing Vegas.
(Lawrence K. Ho / LAT)
If you stay at Caesars Palace on Aug. 17, you can get two orchestra seats to Celine Dion's show, two drink tickets and a $260 room wrapped into a one-night, $654 package.
(Jae C. Hong / AP)