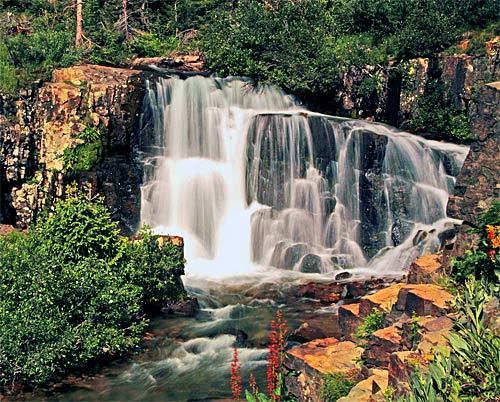 7 Images
Yankee Boy Basin, Colorado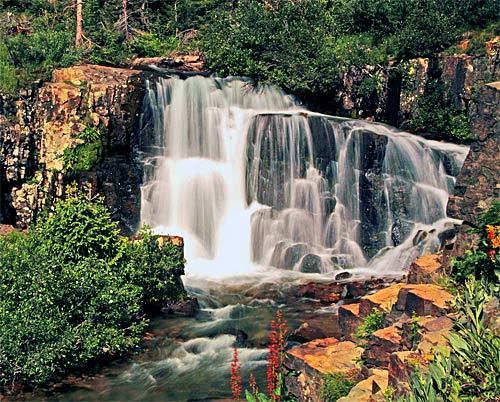 A waterfall in the Yankee Boy Basin in southwest Colorado is one of many impressive cascades in an area rich in scenic wonders and wildlife. Yankee Boy, a remote, 6,000-acre Eden nestled among the 13,000-foot-high peaks of the San Juan Mountains, offers many rewards for the intrepid off-roader or shutterbug.
(Dan Blackburn)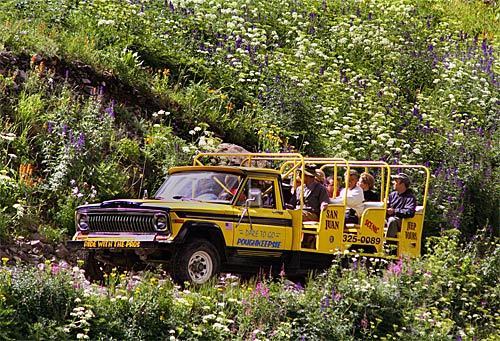 The way to rugged Yankee Boy Basin and upper basins is not a drive for the weak-kneed. Jeep tours make it easier for visitors, hundreds of whom come every year to see the wildflowers.
(Dan Blackburn)
A photographer stalks her quarry: mountain flora that blooms prolifically, thanks to a favorable combination of geography and weather conditions. Many wildflower hounds base themselves in the once-thriving mining town of Ouray, which now caters to tourists.
(Dan Blackburn)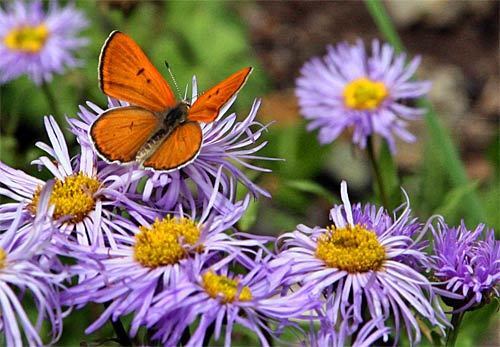 A butterfly snacks on asters, which spring up in July and can last until late August in the basins above Yankee Boy.
(Dan Blackburn)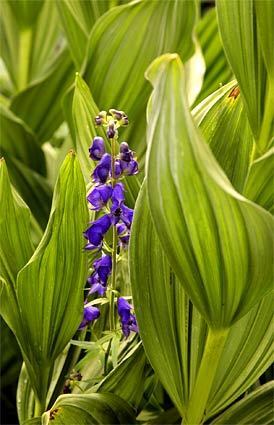 Beautiful but potentially poisonous monkshood shows off its high profile and vibrant color.
(Dan Blackburn)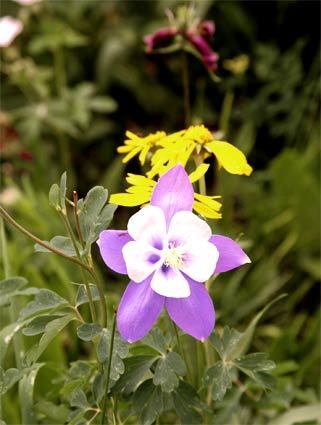 The delicate-looking columbine is Colorado's state flower.
(Dan Blackburn)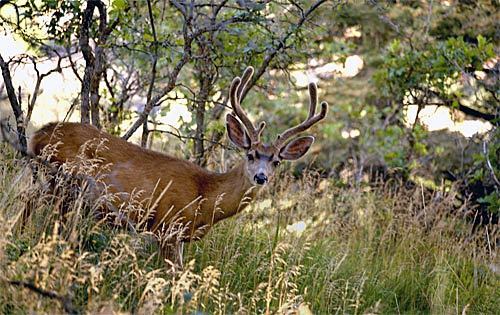 A velvety-antlered deer pops up on the landscape. Other inhabitants include bighorn sheep, mountain lions, pine martens (a large variety of weasel) and chipmunks.
(Dan Blackburn)