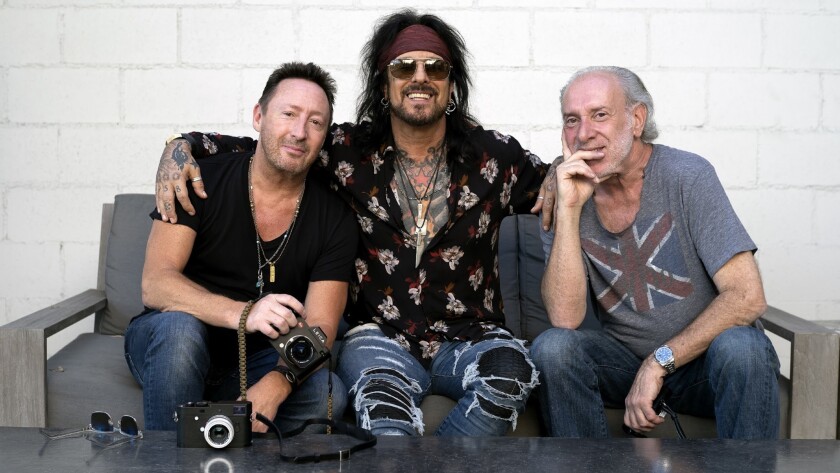 Two musicians, one famed photographer and three cameras are the formula behind "Rock in Las Vegas," a monthlong exhibit at a photo gallery along the Las Vegas Strip.
The photographic talents of Julian Lennon, Mötley Crüe founder Nikki Sixx and rock photographer Neal Preston will be showcased Sept. 28-Oct. 28 at Carnevale Gallery at Caesars Palace.
Gallery owner Tony Carnevale partnered with Leica to create the show. Prints of the original images will be for sale.
Preston, who has been shooting photos of rockers for decades, said his work is "95% instinct."
"Shooting live music: You can't teach it; you can't learn it; you just do it," he said in a prepared statement.
Preston's subjects are too numerous to name them all but include David Bowie, Bob Marley, Freddie Mercury and Bruce Springsteen.
Lennon and Sixx are newer to the world of photography.
"I feel motivated to tell stories through photography and sometimes, if I'm lucky, discover things about myself," Sixx said in a prepared statement.
Following in the footsteps of his father John Lennon, Julian Lennon discovered his musical talents at an early age. He established his credibility as a photographer during his first exhibit, "Timeless," in 2010 in New York City.
Located in the Appian Way Shops at Caesars, Carnevale Gallery is open daily 10 a.m.-10 p.m.
---