Photos: Otherworldly scenes unfold as Thomas fire burns into the night
Times photographers Marcus Yam, Wally Skalij and freelance photographer Michael Owen Baker spent three nights (and three days) covering the Thomas fire in Ventura County. The intensity of the fire illuminates the suburban landscape in ways that allow the photographers to show the eerie and terrifying time after sunset.
Full coverage: Southern California wildfires »
A firefighter checks the interior of a home as crews conduct structure protection from a fire in Oak View.
Edward Aguilar runs through flames from the Thomas fire to save his cats at his mobile home along Highway 33 in Casitas Springs.
A firefighter runs to avoid the intense heat of a burning bush while fighting the Thomas fire in La Conchita.
Firefighters work save a house in the Thomas fire in Ventura.
A family packs up and evacuates as the Thomas fire moves closer to their home in Ventura.
Sage McKinney watches the Thomas fire on Buena Vista Street in Ventura.
Embers from the Thomas fire blow through a neighborhood north of Ventura.
Residents of La Conchita watch the Thomas fire in the hills above town.
A firefighter battles the Thomas fire in La Conchita.
The Hawaiian Gardens apartment complex in Ventura burns in the Thomas fire.
Fire crews monitor the the Thomas fire on both sides of Maricopa Highway as it burns vegetation outside of Ojai.
John Bain and Brandon Baker take cover from the embers as they try to help stop a fire from burning a home in Ventura.
Fire personnel keep an eye on the Thomas fire on Toland Road near Santa Paula.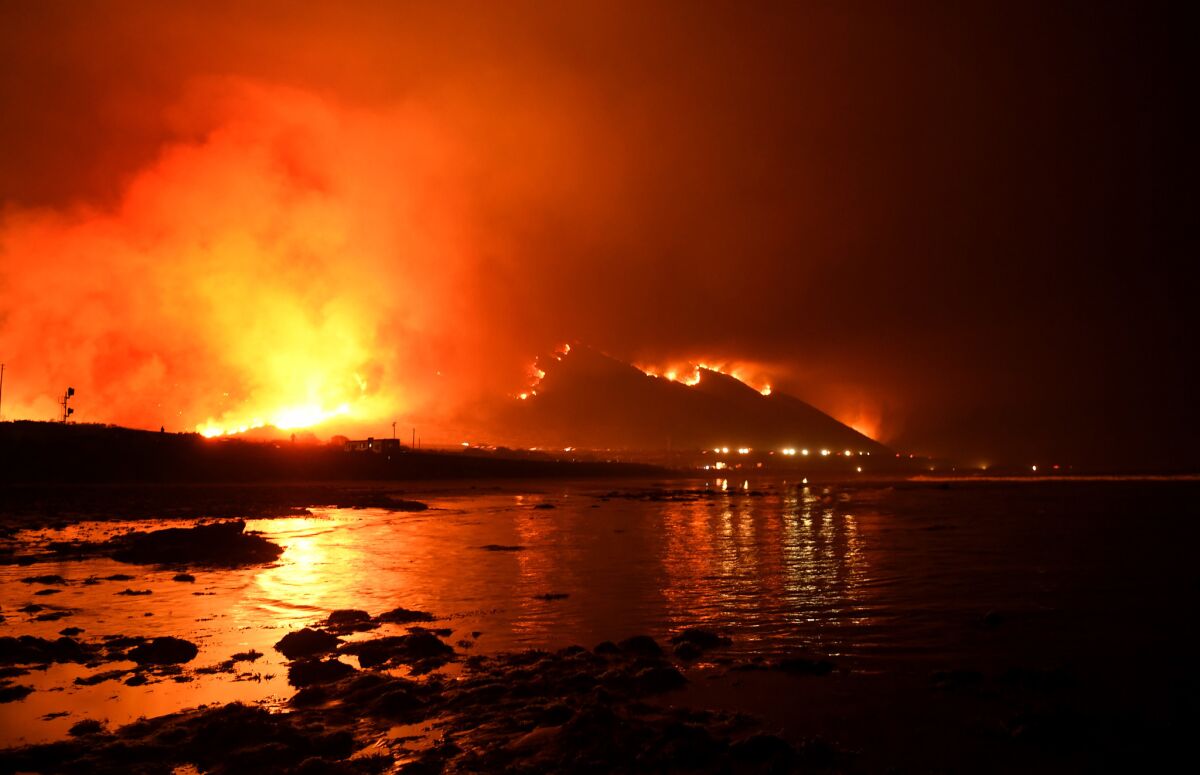 The Thomas fire reaches the 101 Freeway north of Ventura.
---