California goes to the polls | A visual look at precincts and polling station as voters casts their ballots in the 2018 midterm election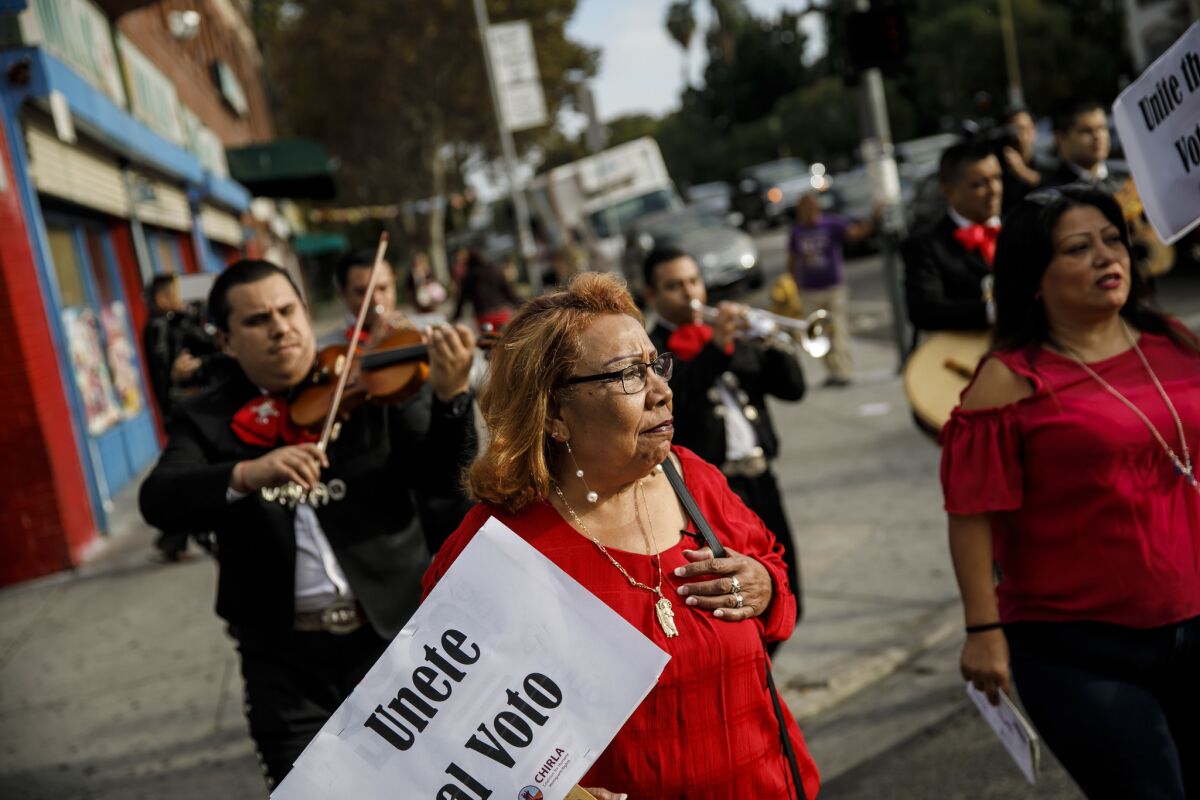 Voters began pouring into polling places across the country Tuesday in a caustic midterm election that offered Democrats their first opportunity to claw back to power in the Trump era.
Party strategists were quietly confident Democrats would gain the 23 seats needed to seize control of the House for the first time since losing the chamber in a 2010 GOP landslide.
Republicans hoped to pad their thin 51-49 Senate majority and, defying the pollsters and most pundits, hang onto the House by the most slender of margins.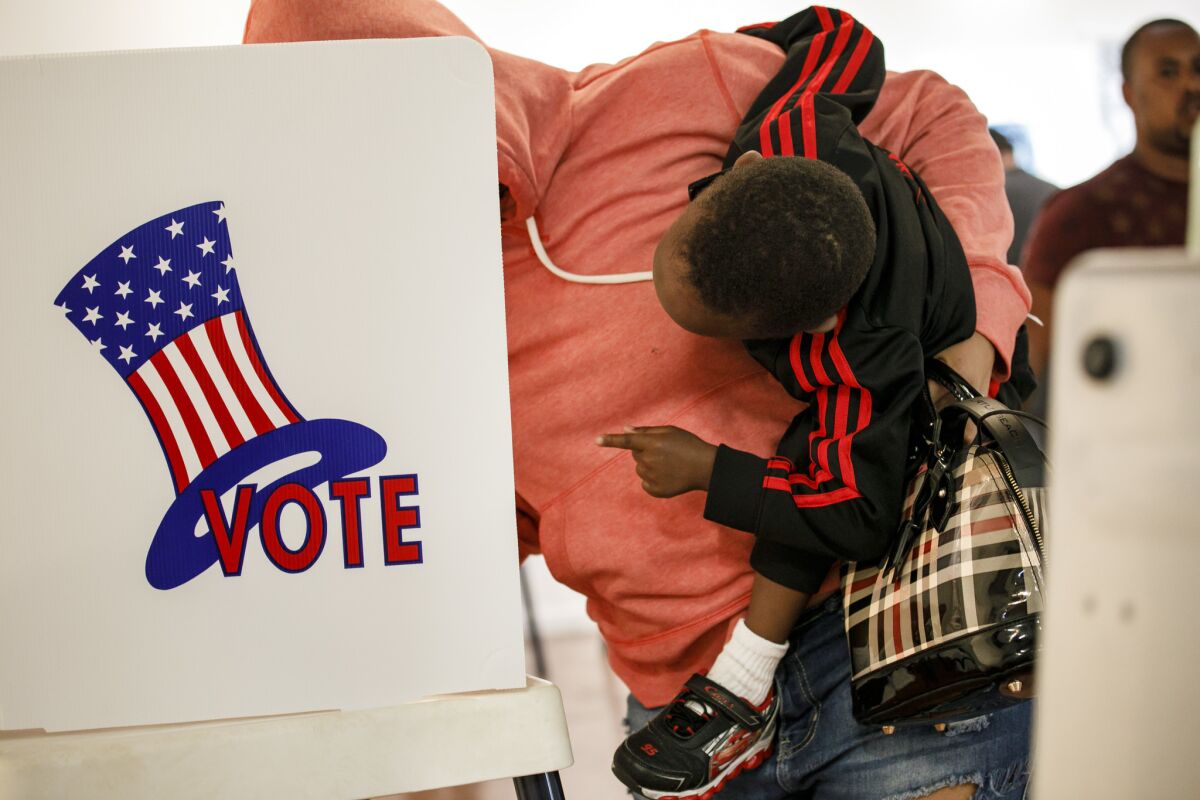 Helping hand: Shantel Monk holds her brother Zachariah Johnson, 4, as she votes at the Watts Tower Arts Center in Los Angeles.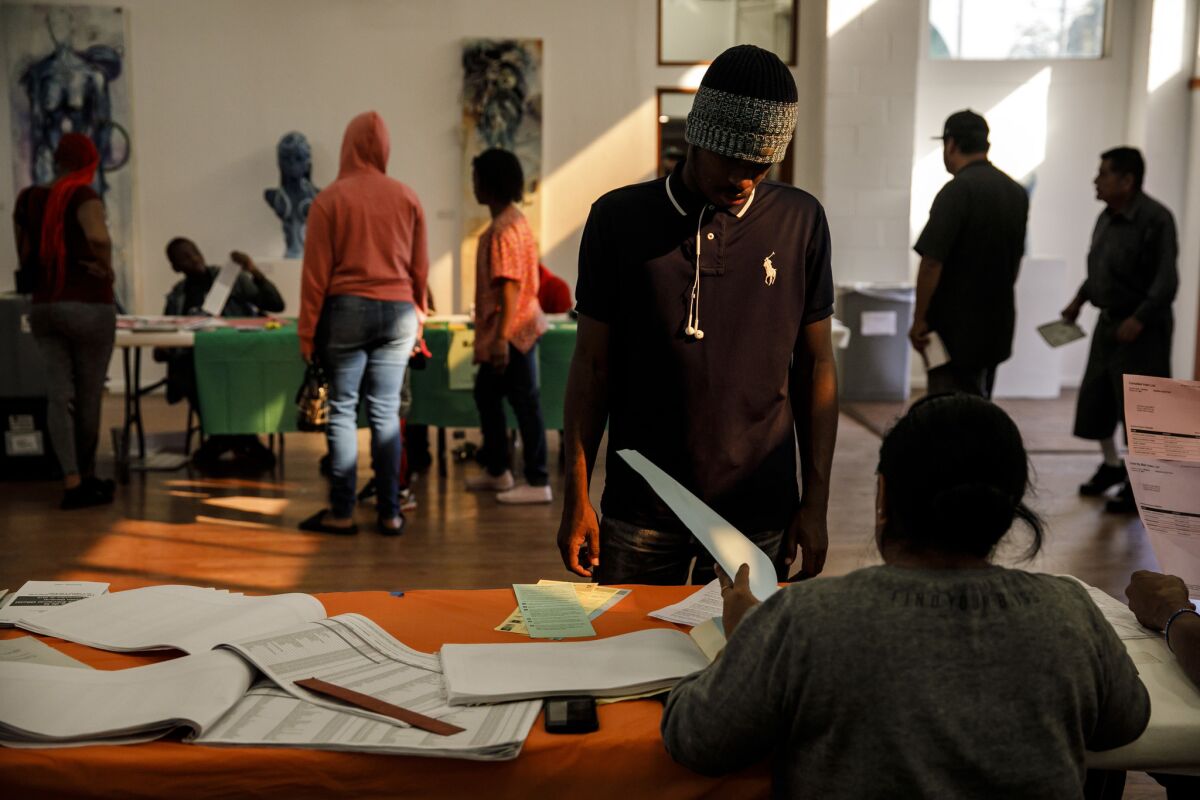 Stepping into the light: Voters check in at a polling station at the Watts Tower Art Center in Los Angeles.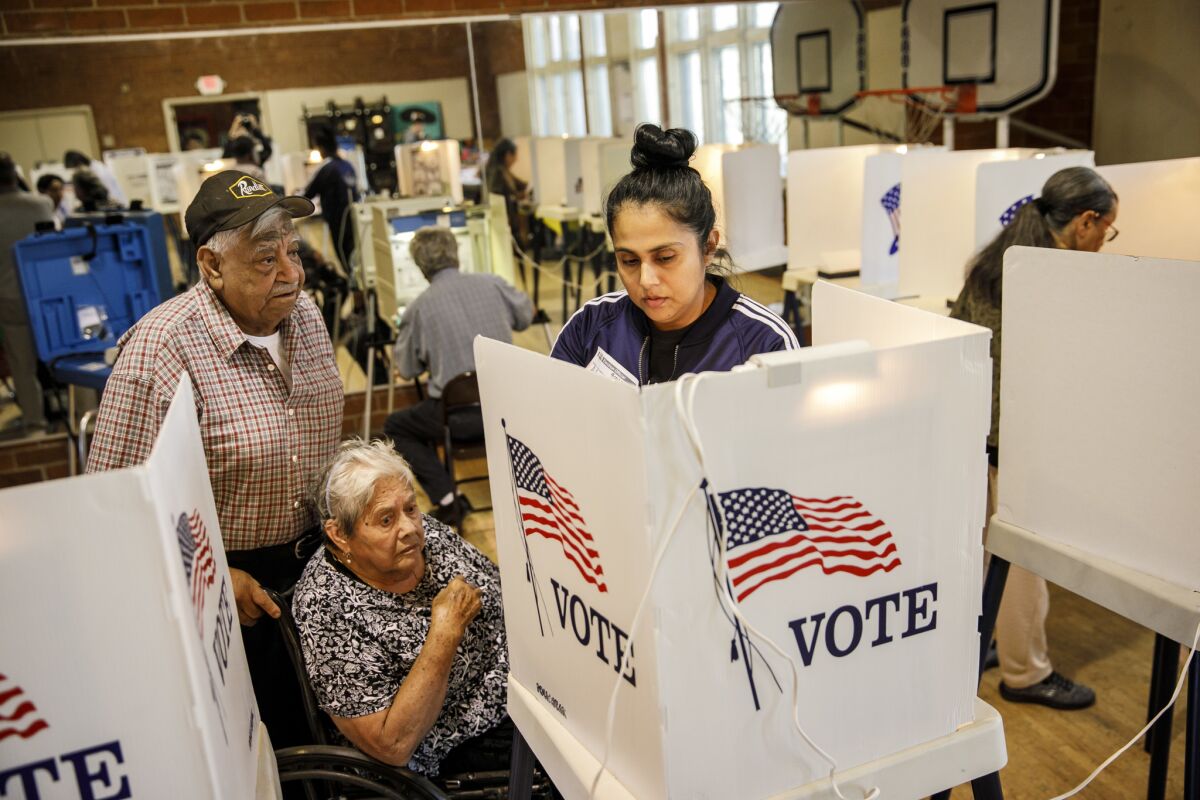 Tutorial: Poll inspector Adrianna De La Rosa, right, helps guide Jose Gonzalez and his wife Socorro Gonzalez, on how to use the ballot at a polling location in Boyle Heights.
Ruffing it: Zelda waits for her owner, Tony Payan, to cast his ballot at the Neighborhood Congregational Church in Laguna Beach on election day.
Reflecting: Voters line-up at the Neighborhood Congregational Church in Laguna Beach to cast their ballots on election day.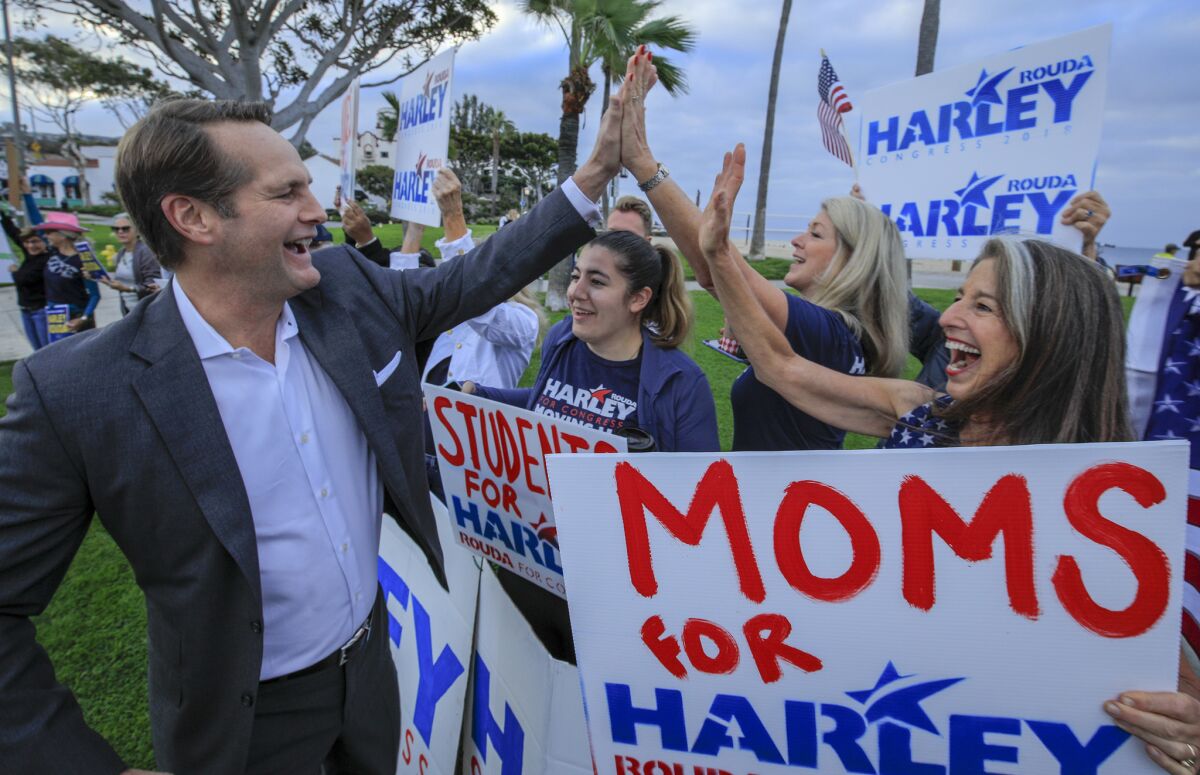 Cheerleader: Harley Rouda, candidate for the 48th Congressional District greets supporters during an Election Day Get Out The Vote rally at Main Beach in Laguna Beach. Rouda is vying for the seat held by 30-year incumbent Dana Rohrabacher.
Family affair: Rep. Dana Rohrabacher walks with his family, wife Rhonda, daughters, Annika, left, Tristen, right and son, Christiran, back, as he drops off a mail-in ballot to the Boys and Girls Club of Costa Mesa.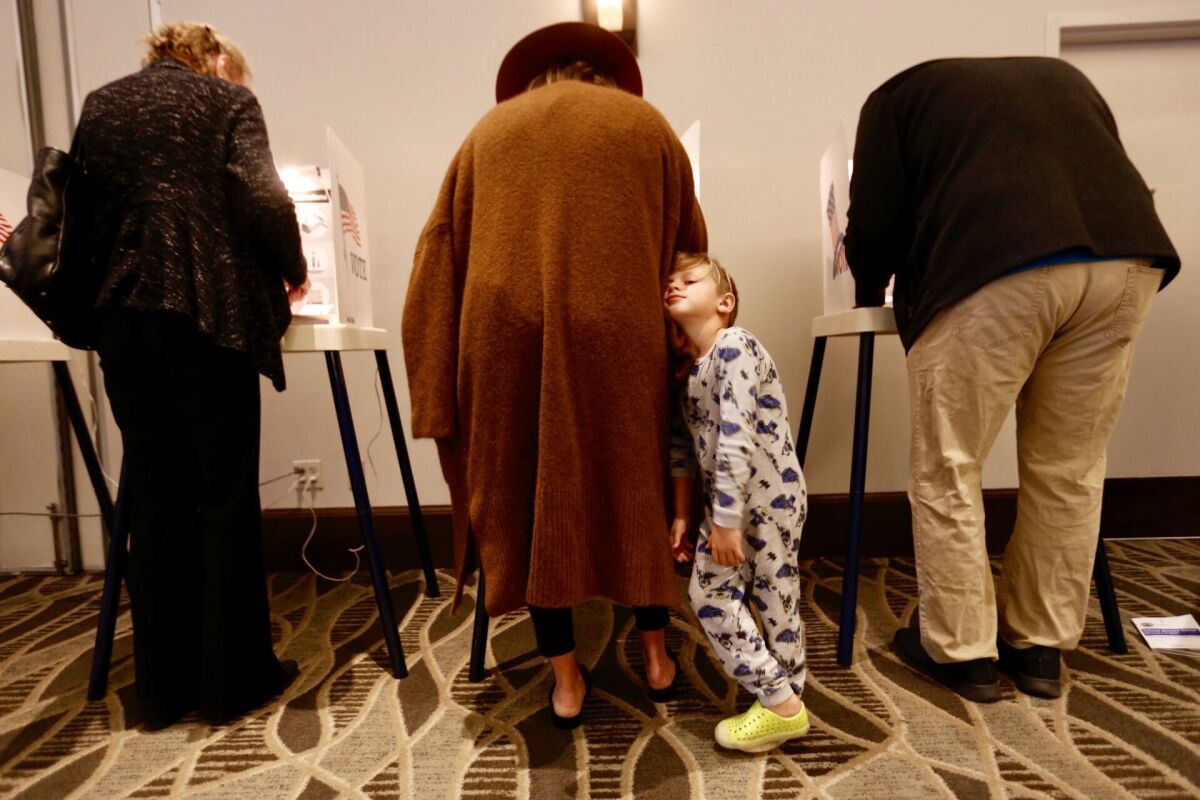 Still dreamin': A tired 3-year- old Van Mayer rolled out of bed to vote with Mom, Jocelyn Mayer, as the polls open at the LUXE Sunset Blvd Hotel in Brentwood. Van's next appointment is off to pre-school.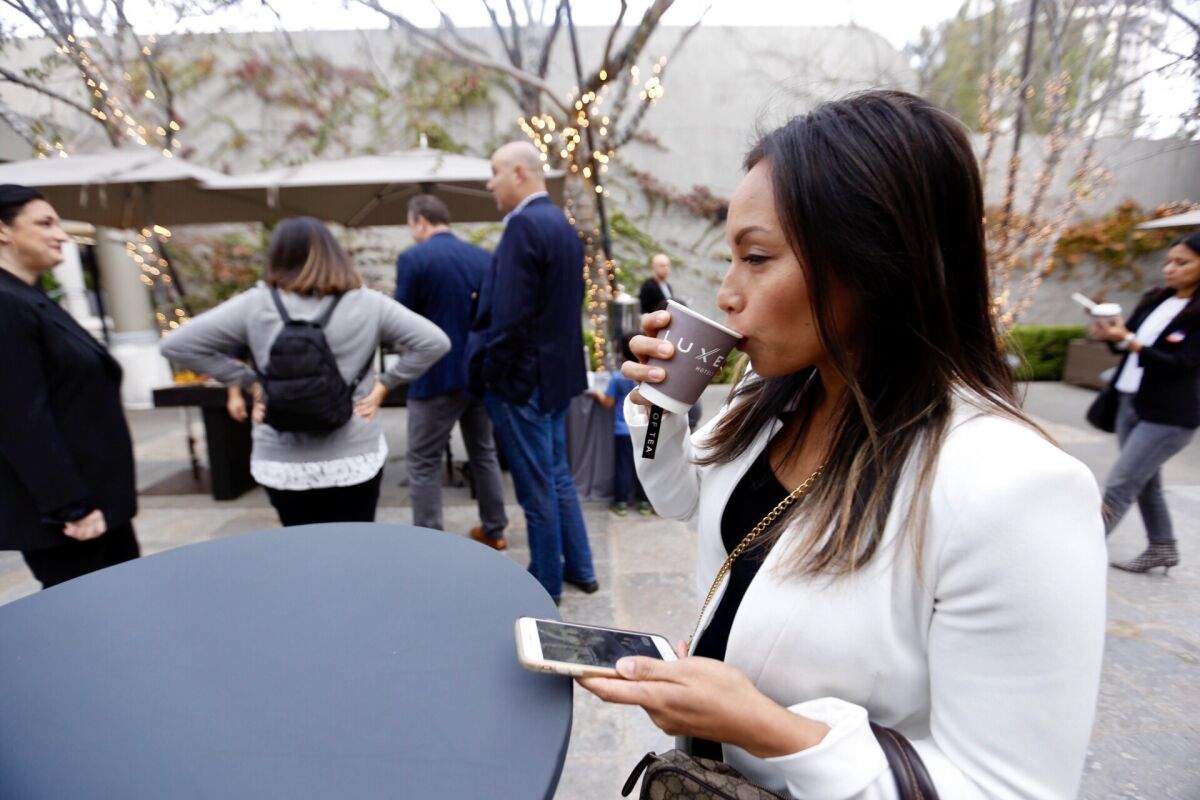 Midterm Elixir Tea: Mylien Collins sips tea before casting her ballot at the LUXE Sunset Blvd Hotel polling station in Brentwood.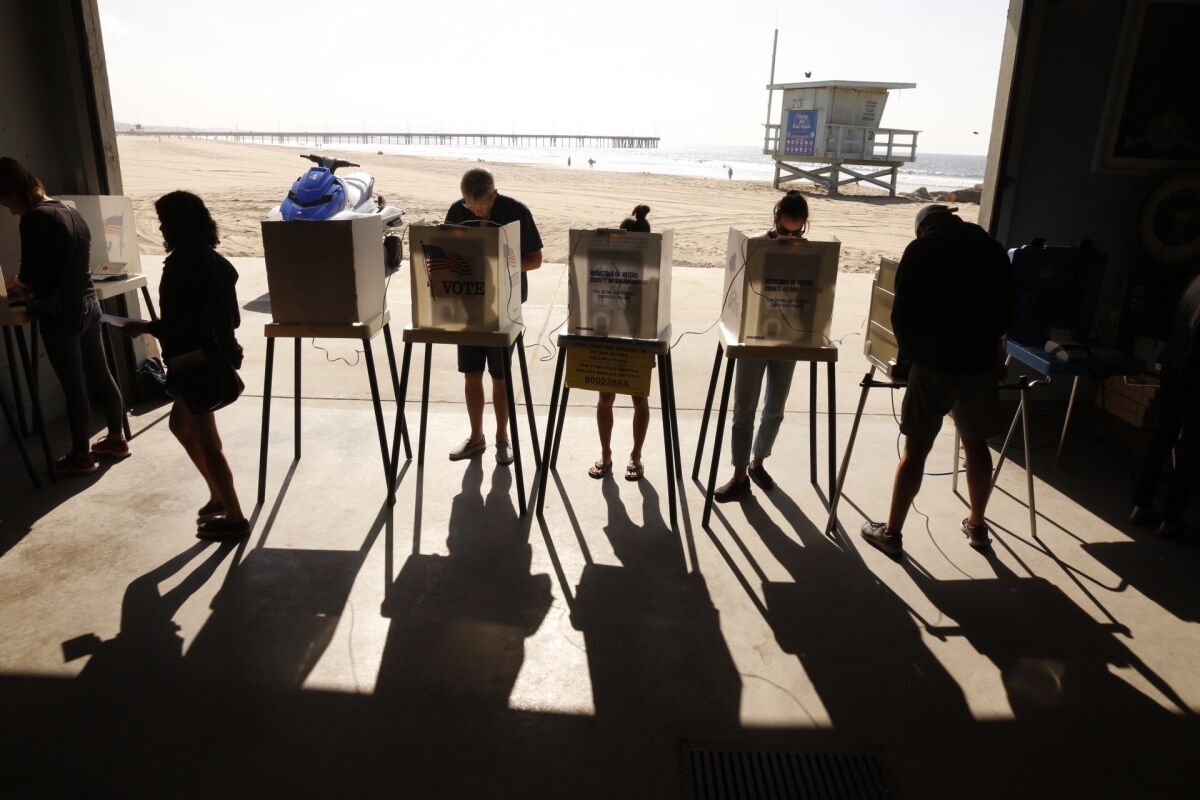 Surf n' vote: Voters line up to casts their ballots at the Venice Beach Lifeguard Operations polling location near the Venice Pier.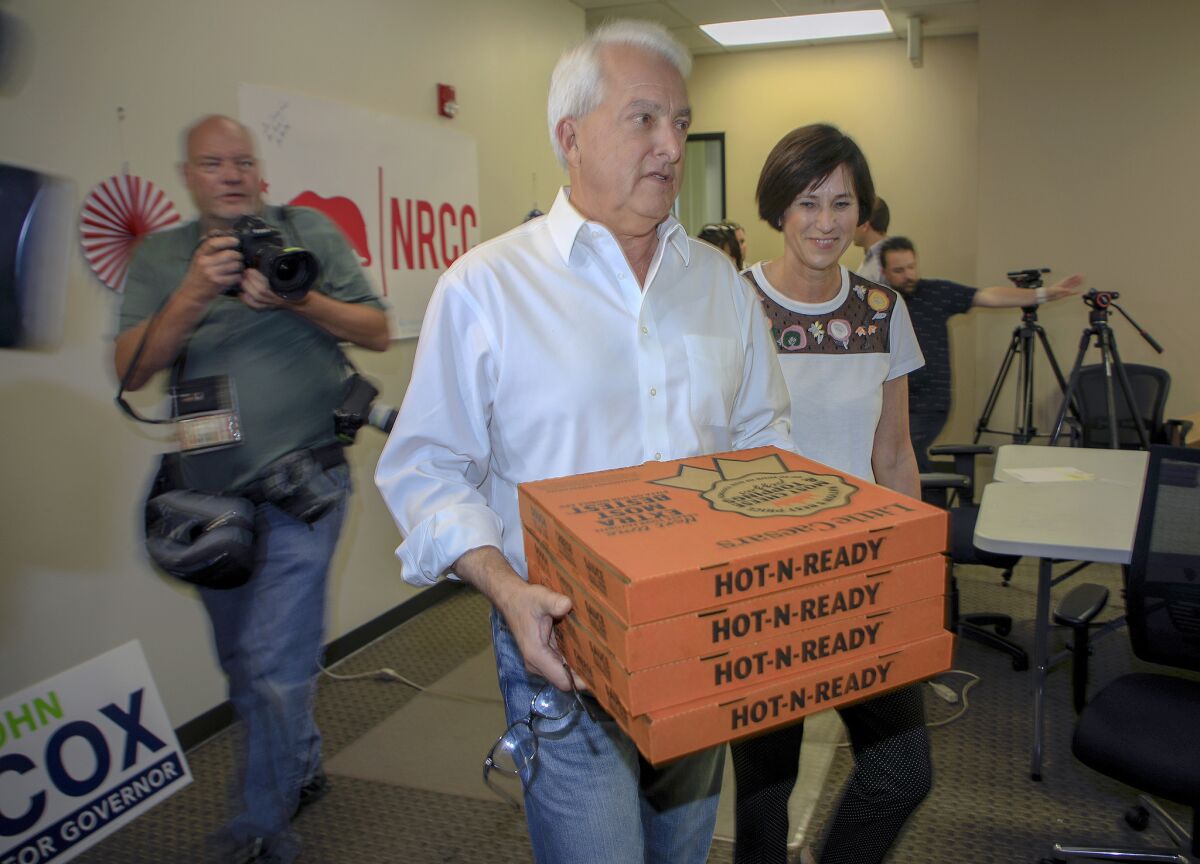 Lunch time: Republican gubernatorial candidate John Cox delivers a pizza lunch to Rep. Mimi Walters at her campaign headquarters in Newport Beach on Election Day. Walters the incumbent Republican candidate for the 45th Congressional District is being challenged by Democrat Katie Porter.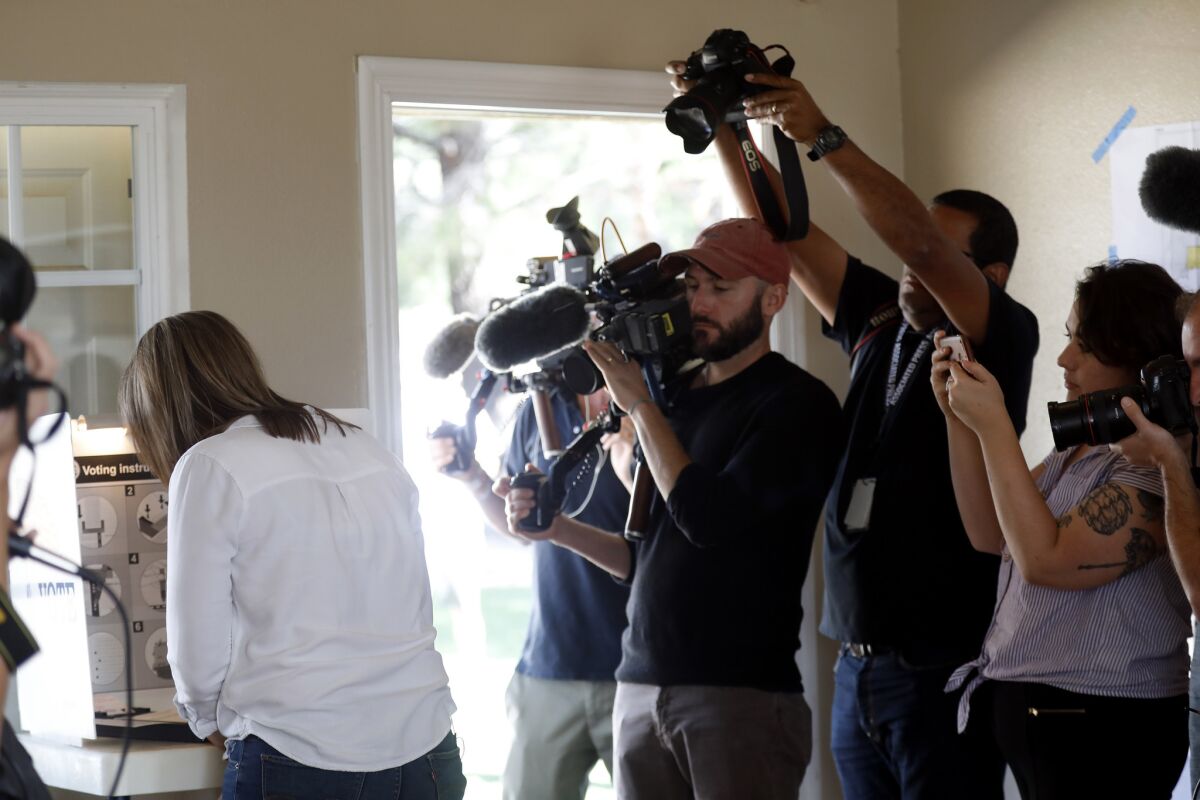 Cameras rollin': Katie Hill is running for Congress in Calif.'s 25th Congressional District cast her ballot under the watchful eye of the media at Shepherd Of The Hills Church in Agua Dulce.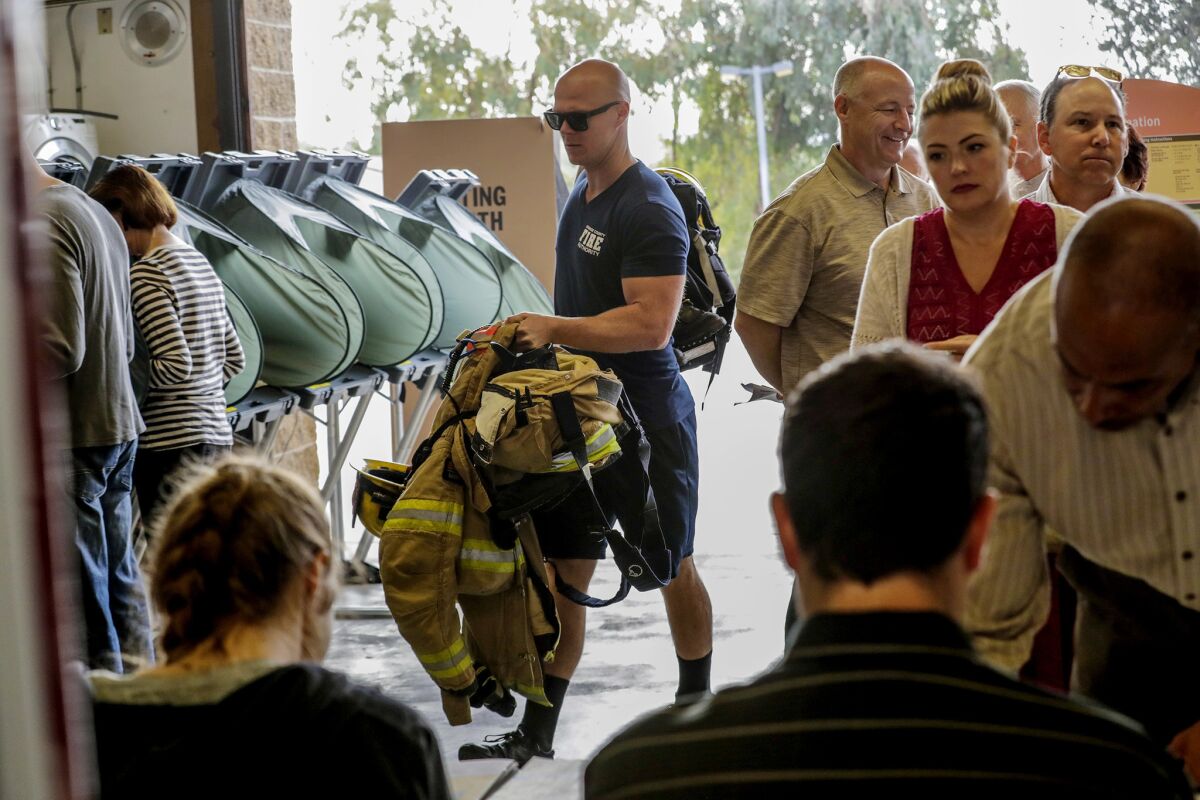 Passing through: Firefighter paramedic Brice Reiner weaves his way through voters and polling stations as he arrives for his shift at Orange County Fire Station 32 in Yorba Linda.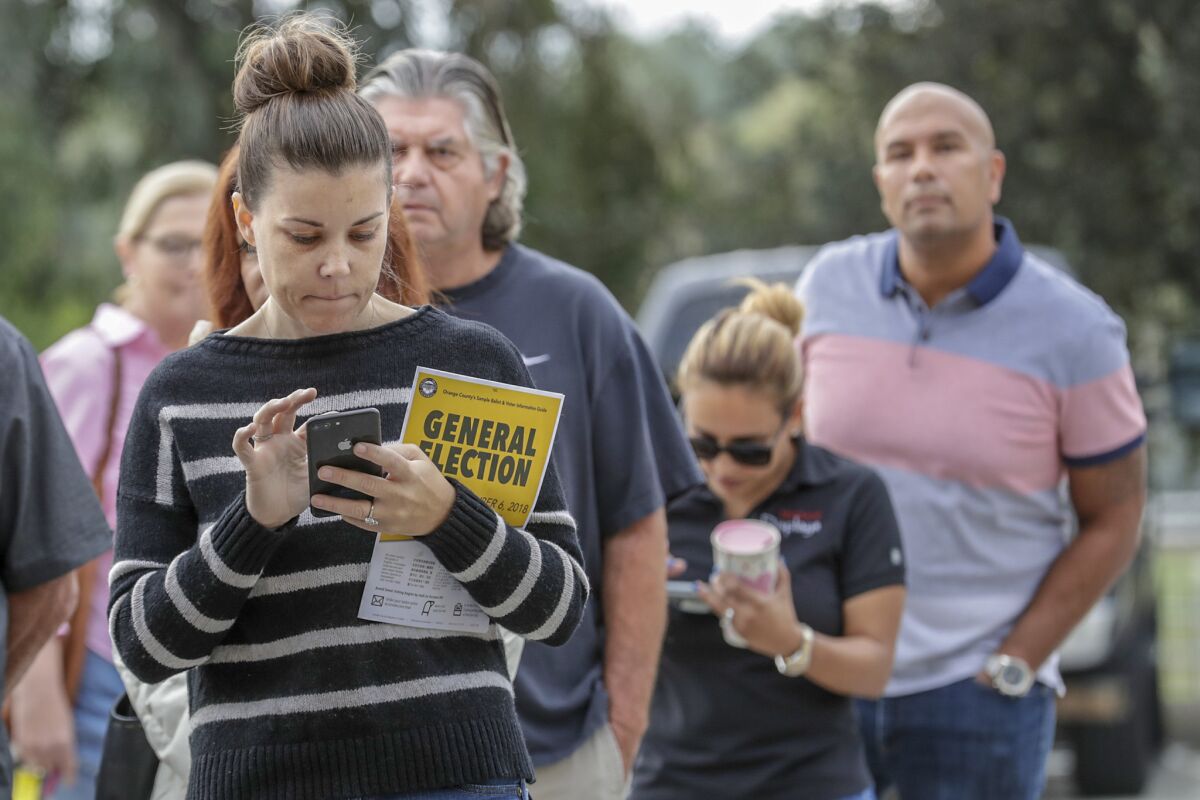 Decision time: Aimee Kungl goes over her choices while waiting in line to vote at Orange County Fire Station 32 in Yorba Linda.
Life is stressful. Our weekly mental wellness newsletter can help.
You may occasionally receive promotional content from the Los Angeles Times.