From the Archives: 1976 computer talks back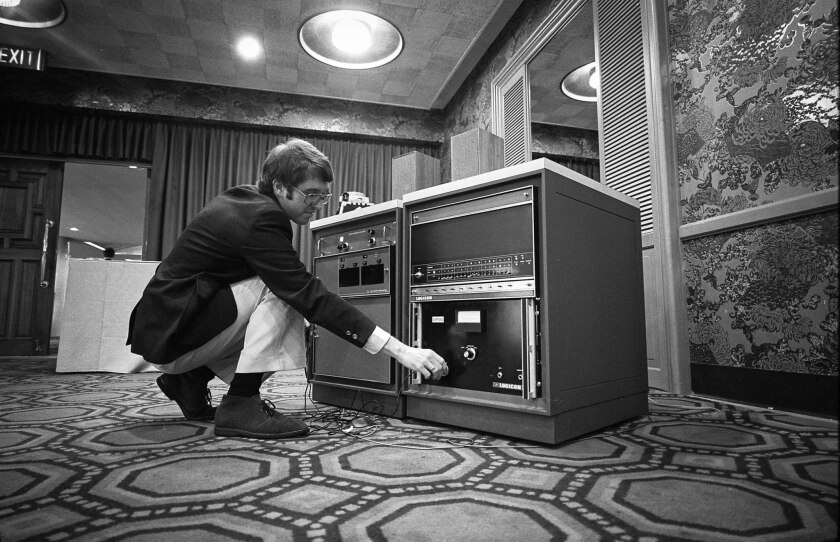 At the 1976 Logicon Corp. annual meeting, a computer featuring early voice recognition was displayed.
In an Aug. 24, 1976, Los Angeles Times story, staff writer Alexander Auerbach reported:
Mike Grady looked at his computer and asked it if it knew any songs. After a momentary pause, the machine obliged with "Mary Had a Little Lamb."
The Logicon Corp. computer, displayed at the Los Angeles Hilton just prior to the Torrance company's annual meeting Monday, won't be a contender for the Top 40. It's tone deaf and sounds like it has a stuffed-up nose.
But it's a hit at what it's designed to do, which is to allow humans to enter data into the computer simply by talking to it, and to get data out of the computer by having it talk back to them. …
The system used by Logicon and many other firms involves 60 sounds called "phonems." These 60 phonems are stored in the computer's memory. When it needs to "speak" a word, it searches its memory for the sounds that make up the word, puts them together and "speaks." The 60 can make virtually any word in the English language. …
---