From the Archives: A look back at the Los Angeles Memorial Coliseum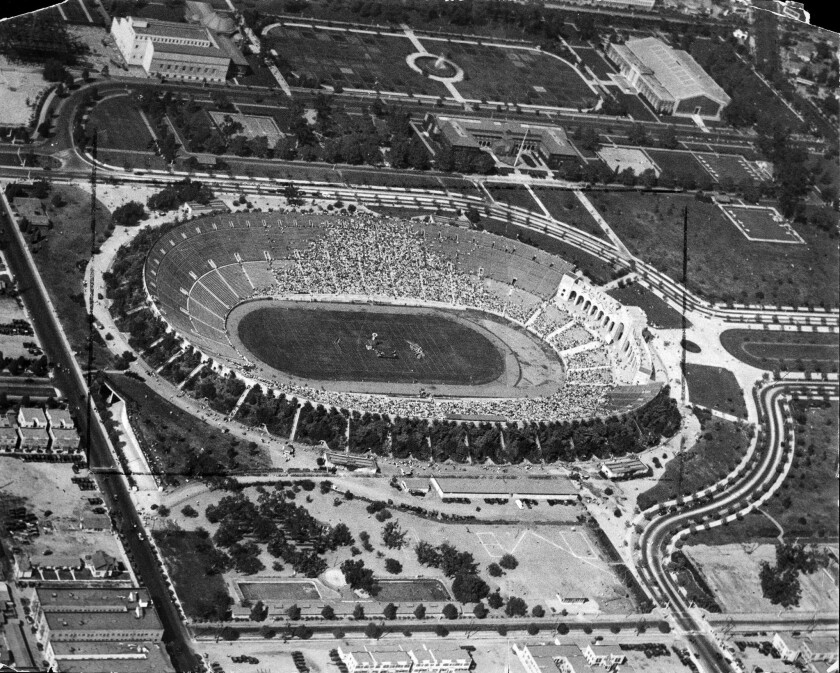 The Los Angeles Memorial Coliseum opened May 1, 1923, with a capacity of 75,000. Before the 1932 Olympics, seating capacity was increased to 101,000.
The Coliseum has hosted two Olympics, two Super Bowls, a World Series and a papal Mass. A third Olympics is coming in 2028.
The name of the Coliseum will change in 2019 to the United Airlines Memorial Coliseum.
While the Coliseum is owned by the state and the city and county of Los Angeles, it is managed and operated by USC. Currently the Coliseum is undergoing a $270-million upgrade, in which the seating will be reduced from 93,607 to 77,500.
---