From the Archives: Automobile simulator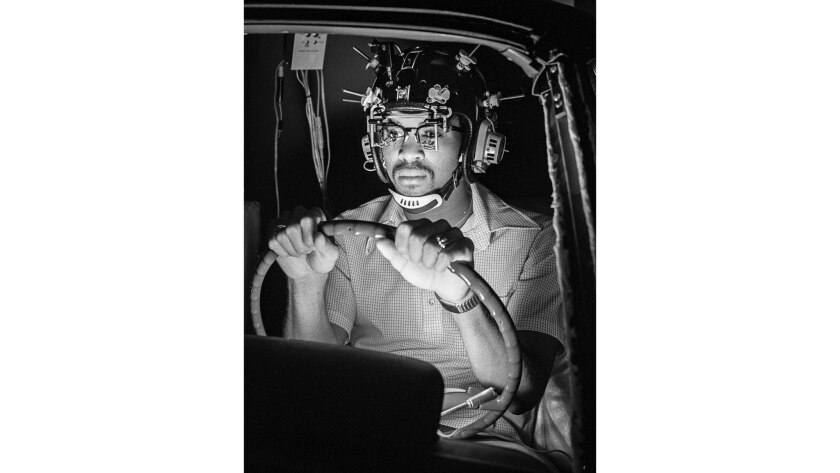 This photo by John Malmin appeared in the March 20, 1977, Los Angeles Times. It accompanied a story on how various local residents - identified by first names only – earned money as professional human test subjects.
Since the subjects of the Los Angeles Times story wished to remain anonymous, an unnamed research assistant posed for Malmin.
---