From the Archives: Bulldozing a Southern mansion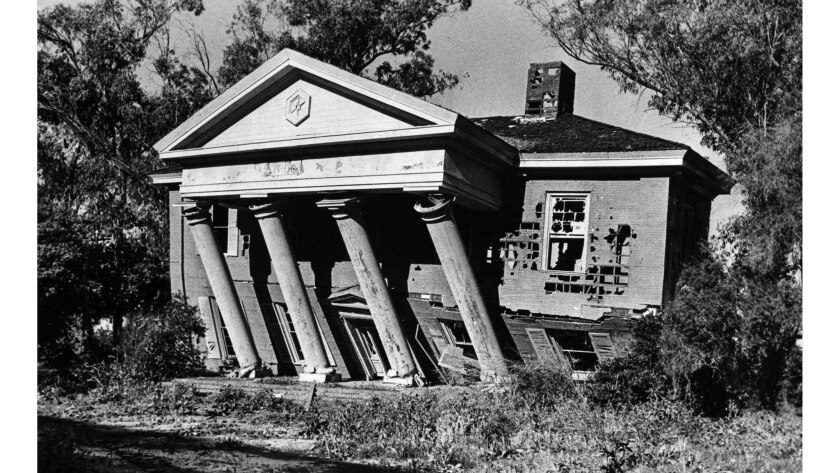 A movie set of a Southern mansion is bulldozed at the former Metro-Goldwyn-Mayer lot 2 in Culver City. The movie sets were removed after the land was sold for development.
A 1970s urban myth stated that this movie set was Ashley Wilkes' homestead "Twelve Oaks" in "Gone With the Wind."
Wrong.
As explained by this 1994 LA Times story by Robert W. Welkos, MGM had helped in spreading the myth:
Former tour guide David Bowen recalled the MGM guides were trained to say that a Southern mansion that existed for years on the old MGM backlot was Twelve Acres.…
'I think they just did it for the tourists,' Bowen said. 'They wanted to have something interesting to show them.'
This photo by Los Angeles Times staff photographer George Fry ran as part of a three-photo sequence showing the movie set demolition. I've added the other two images below.
This post was originally published on Feb. 22, 2011.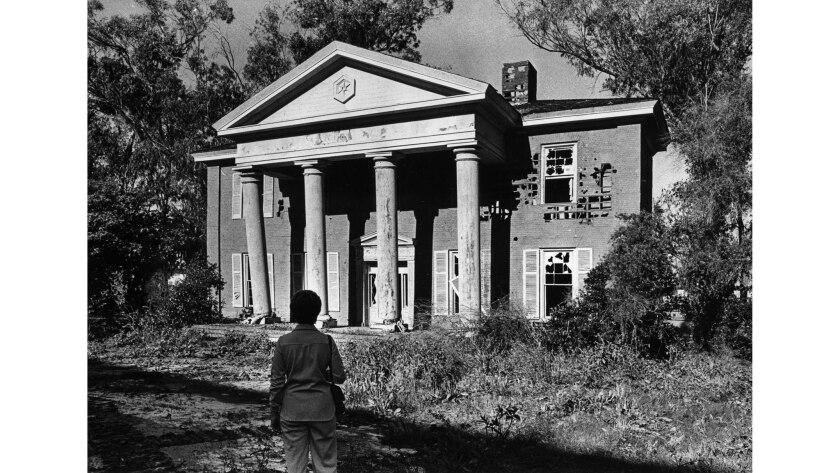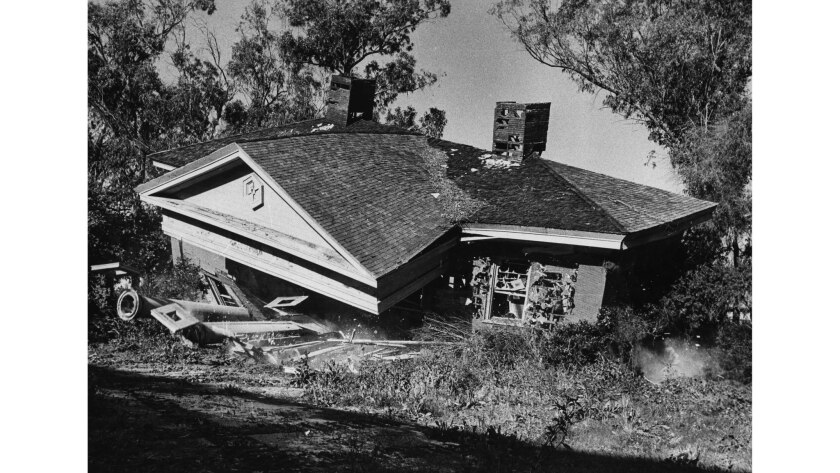 ---