From the Archives: Cheers for Surveyor 1 at Caltech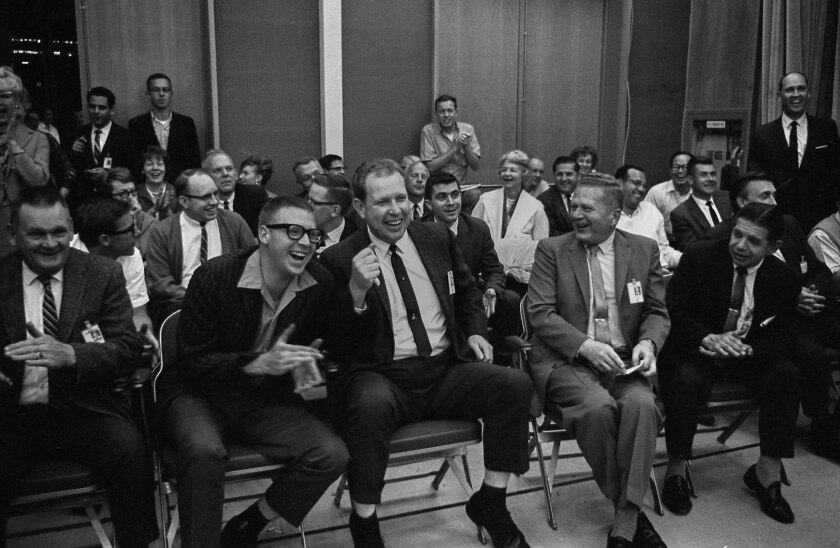 Launched on May 30, 1966, Surveyor 1 landed on the moon on June 2, 1966. This successful soft landing was the first for an American space vehicle. It occurred four months after the Soviet Union's Luna 9 landing.
Staff writer Richard West reported the next morning, "The Surveyor 1 spacecraft Thursday televised to earth 144 superb pictures of the moon that proved the feasibility of the U.S. plan for placing astronauts on the lunar surface. "
Surveyor 1 transmitted over 11,000 images of the lunar surface back to earth. Caltech's Jet Propulsion Lab managed the Surveyor program.
---