From the Archives: Coalinga oil wells turned into art
At its 1975 peak, about 50 of Jean Dakessian's oil well creations were spread around Coalinga.
In a Dec. 1, 1975 Los Angeles Times article, Charles Hillinger reported:
COALINGA — It's the zaniest oil field in the country. Locals call it the "Iron Zoo."
The zookeeper is Jean Dakessian, a 39-year-old artist in this small Central California town, who has transformed 46 drab pumping units into an animated menagerie.
"It's a dull 12-mile drive from Interstate 5 through the oil fields to Coalinga. I dressed up the desolation," she said.
Each oil pump is decorated in a different design: a cowboy riding a horse; a green-eyed, red-nosed skunk complete with white stripe.
The slowest pump in the field, quite naturally, is a turtle.
Wings on the eagle flap each time one pump goes up and down.
On another pump, Woodstock is perched on Snoopy's back. And Snoopy has a baseball in hand ready to toss.
Jean Dakessian has painted up a storm in Coalinga for several years.
She painted a 24-foot horned toad on the high school stadium, a huge toad on the high school gym floor and toads on cheerleaders' megaphones. The high school athletic teams are nicknamed "The Horned Toads."
She has painted bicentennial fireplugs and bicentennial utility poles all over Coalinga, and murals on large oilfield storage tanks.
Each oil pump took her roughly a day to decorate. She received no compensation for the effort. The paint was furnished by Standard and Shell oil companies.
The oil companies, at Jean's suggestion, sponsored a contest with a $100 first prize and $50 second and third prizes for additional ideas for the "Iron Zoo."
Ten entries were accepted for painting by amateur artists, making a total of 56 decorated pumps in the "Iron Zoo" lining both sides of Highway 198 north of Coalinga.
According to Roadside America, a few of the oil wells can still be seen in the Coalinga area. Others have been dismantled or moved.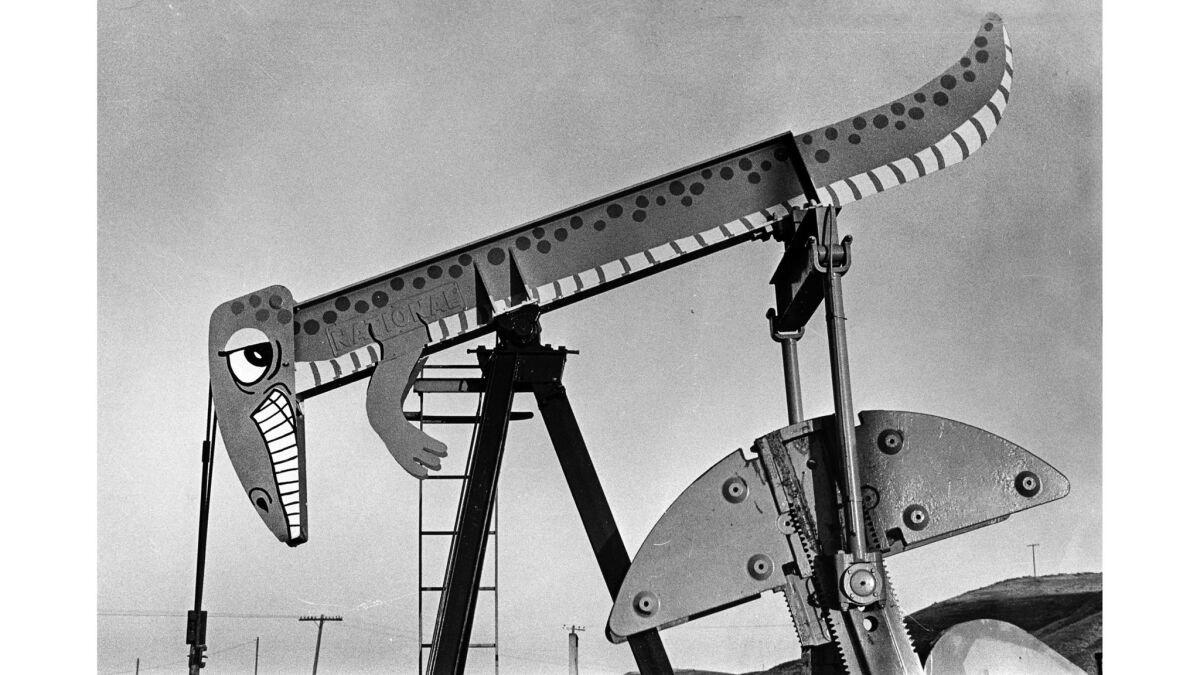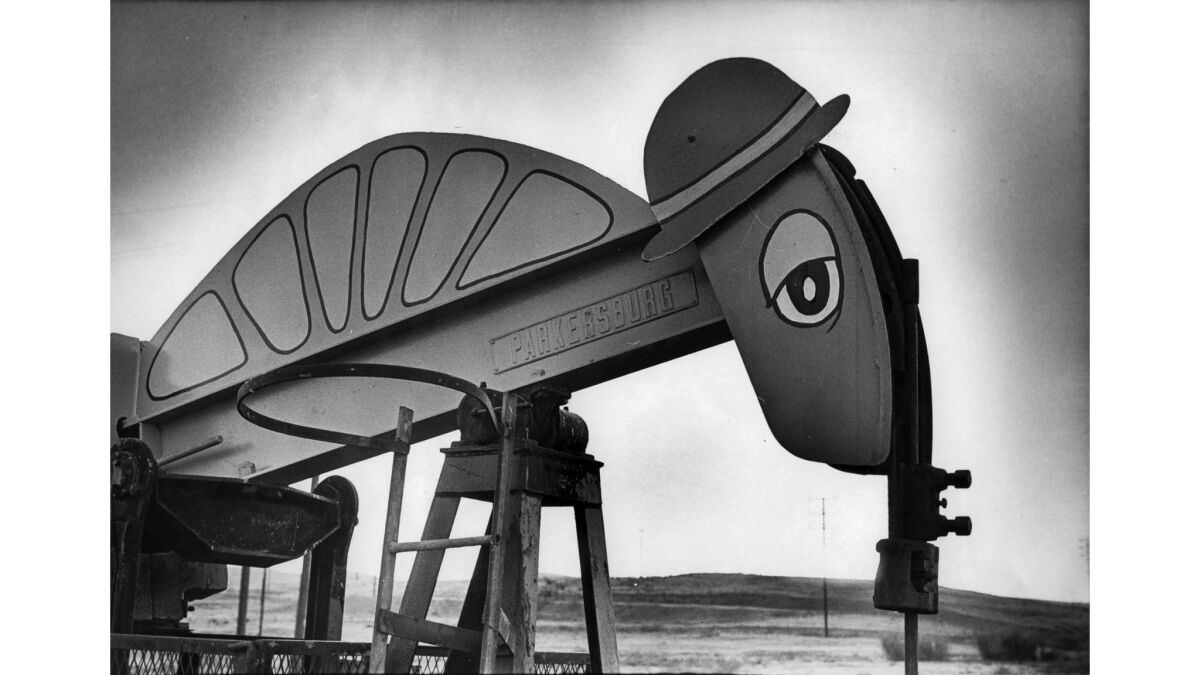 ---