From the Archives: Fake rocks used in window displays at fashion boutiques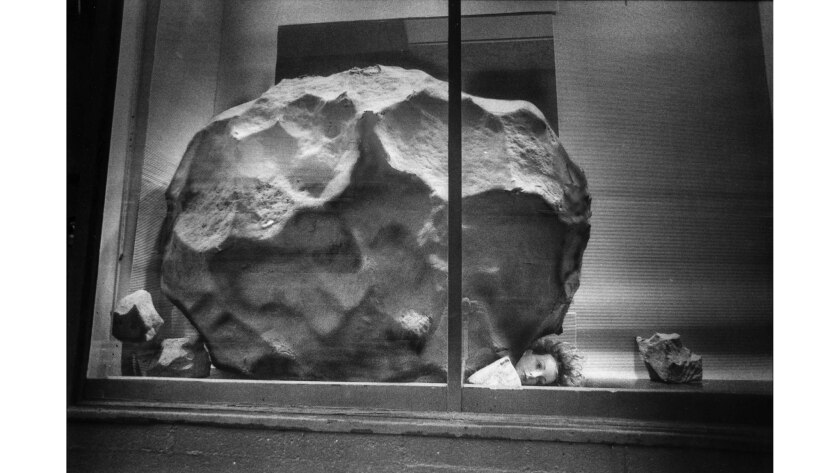 In a March 24, 1980, Los Angeles Times story, staff writer Pamela Moreland reported that the $2-billion window display industry was divided into two schools: "the conservative-traditional and the radical shock."
To illustrate each, staff photographer Bob Chamberlin made images at Saks Fifth Avenue in Beverly Hills and at Maxfield Bleu. The accompanying caption in the March 24, 1980, Los Angeles Times reported:
IN THE WINDOW — The window displays at Saks Fifth Avenue in Beverly Hills feature the latest in high fashion and represent the traditional and generally conservative viewpoint of the nation's window design industry. Meanwhile …
AGH! Rock slides in Malibu? Bionic kids playing with boulders? Maxfield Bleu's startling ambiguous window designs leave the meaning to the imagination of the viewer.
In her story, Moreland added:
At Saks Fifth Avenue in Beverly Hills, the average monthly budget for the store's 15 windows is $700. At Maxfield Bleu, the weekly budget is a modest $50 for both windows.
While both Saks and Maxfield put a lot of effort into their windows, they don't rely on them solely to attract customers. Both advertise heavily (Saks is expanding into television commercials) and play on their store's reputation — Saks for sophistication and Maxfield for funky and trendy styles.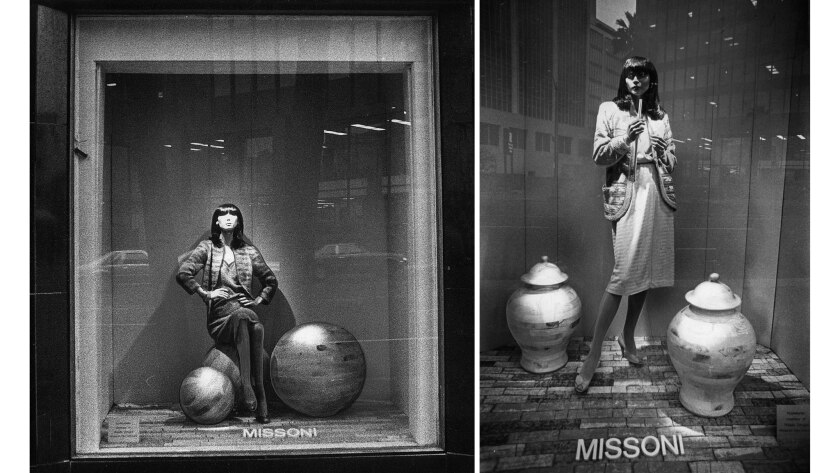 ---