From the Archives: Imperial Valley flooding left by Tropical Storm Doreen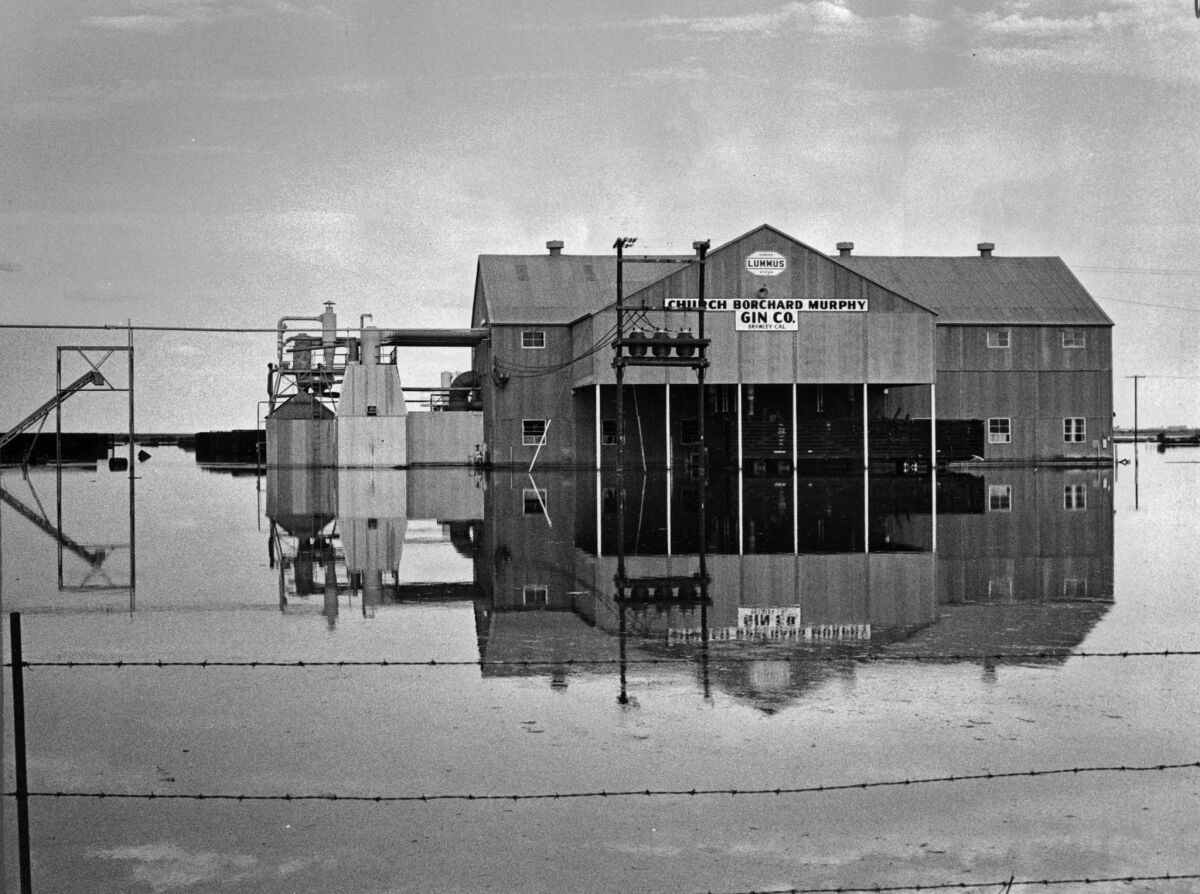 On Aug. 16, 1977, former Hurricane — now Tropical Storm – Doreen rolled through Southern California. The storm caused severe flooding in the Imperial Valley.
A week later, the flooded fields remained. This cotton gin in Brawley was one of several cut off by flooding caused by Tropical Storm Doreen.
The Aug. 25, 1977, Los Angeles Times reported that, "The farmers are talking about survival, not profits.
"Most of them were just beginning to recover the losses they suffered when another freak storm, Kathleen, drenched the valley 11 months ago. This year's damage was worse, though, and now the farmers will have to go deeper into debt."
San Diego and Imperial counties suffered about $25 million in damage.
---