From the Archives: KTTV crew visits the Los Angeles Times' composing room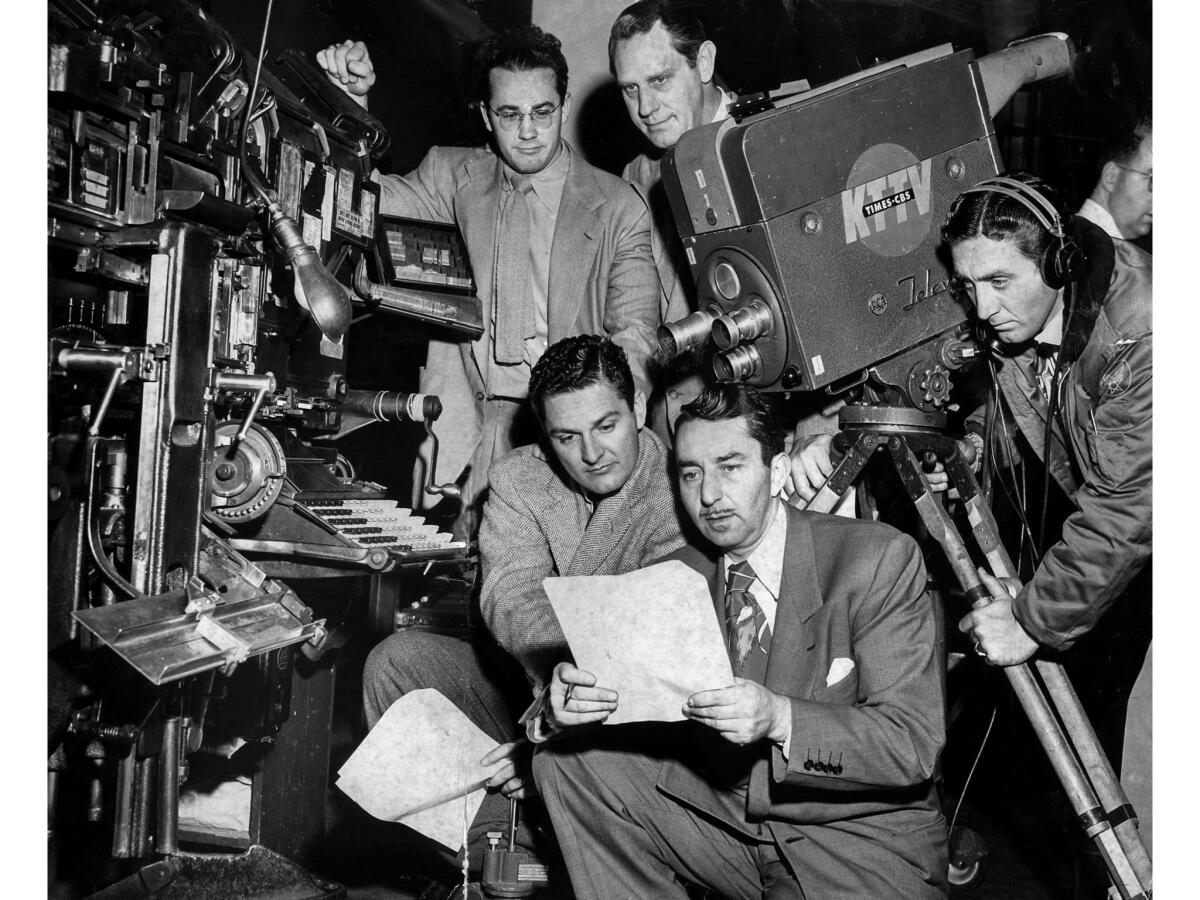 The one-hour program followed the production of the Jan. 20, 1951, edition of the Los Angeles Times.
In the above image are, from left, kneeling, Philippe deLacy, director, and Karl Schlichter, producer and writer; standing Joe Bluth, technical director, Keith Hetherington, master of ceremonies, and David Harvey, cameraman.
A story in the Jan. 19, 1951, Los Angeles Times began:
Los Angeles televiewers tonight will see the inside workings of a metropolitan newspaper when KTTV's biweekly "Success Story" will originate from the Los Angeles Times plant.
The one-hour television program is to begin at 9 o'clock on Channel 11 with Keith Hetherington as master of ceremonies and will show the actual production of the newspaper that nearly 400,000 Southland families will be reading tomorrow. …
The Los Angeles Times owned KTTV-TV from 1946 to 1963.