From the Archives: Meet Caesar, first gorilla born by caesarean section
Caesar, born on June 1, 1977, weighed 7 pounds when John Malmin took the image above. His name came from the word "caesarean."
His mother, Ellie, had killed her previous offspring after birth. To protect Caesar, doctors from Martin Luther King Jr. Hospital and zoo veterinarians performed the operation. This was the first known c-section performed on a gorilla.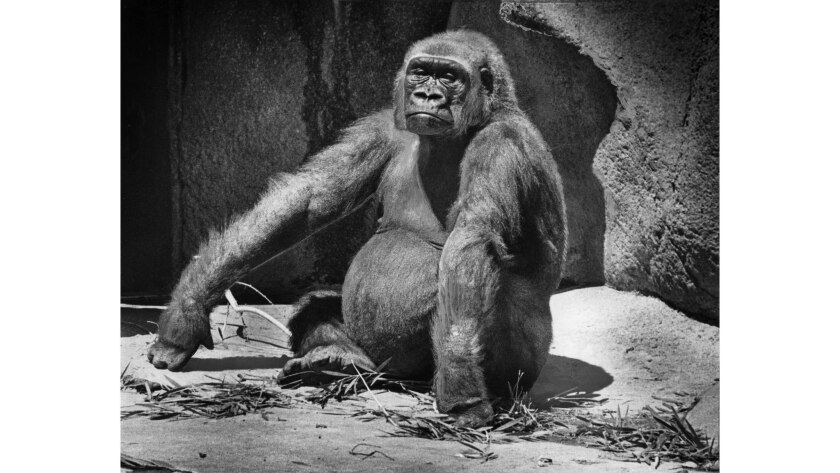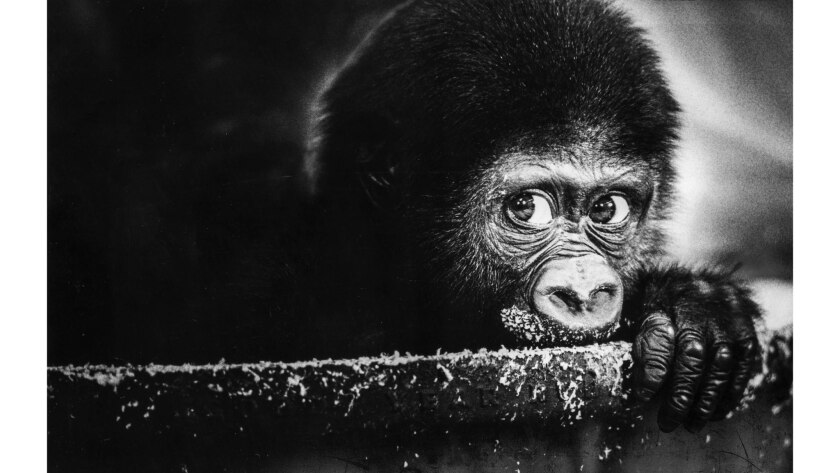 Once fully grown, the popular L.A. Zoo gorilla weighed in at 525 pounds. In 2003, he was lent to the Atlanta zoo for breeding. But on May 4, 2004, Caesar passed away at age 26.
Los Angeles Times writer Carla Hall reported in a May 5, 2004, article:
Caesar, a silverback gorilla lent by the Los Angeles Zoo to Zoo Atlanta for breeding, was found dead Tuesday in his sleeping quarters, weeks after a successful public debut and a series of encounters with young female gorillas, Zoo Atlanta officials said.
Zookeepers last saw Caesar alive at 2:05 p.m., "alert and resting" and seemingly on the mend after a gastrointestinal problem he developed a week ago, according to Helen Bioty, director of communications for Zoo Atlanta.
"Five minutes later, two staff veterinarians on scheduled rounds found him not breathing," Bioty said. Their attempts to resuscitate him were unsuccessful. "At this point, the cause of death is unknown," she said. …
Caesar, who earned his name from his delivery by Caesarian section, was born at the L.A. Zoo and spent his entire life there until last August, when he was shipped via a FedEx plane to Zoo Atlanta, where officials hoped he would sire babies.
He made his public debut on a Saturday in late March. "Hail Caesar!" day drew 7,000 visitors to the zoo, instead of the usual 1,000 or 2,000 daily visitors, Bioty said. ...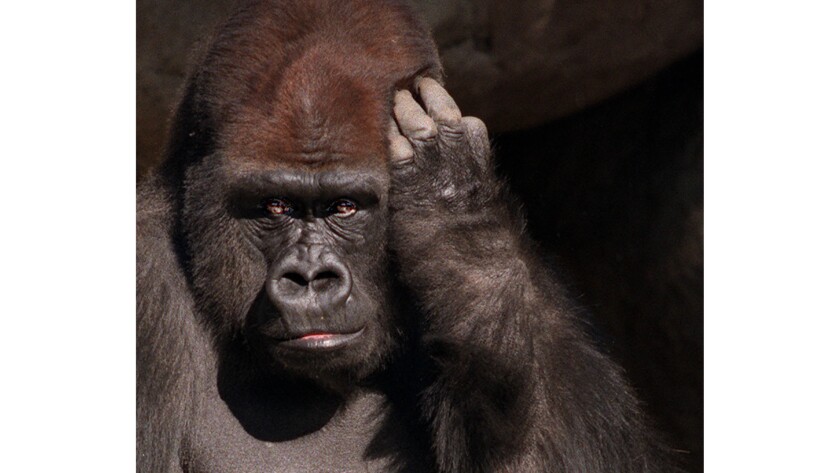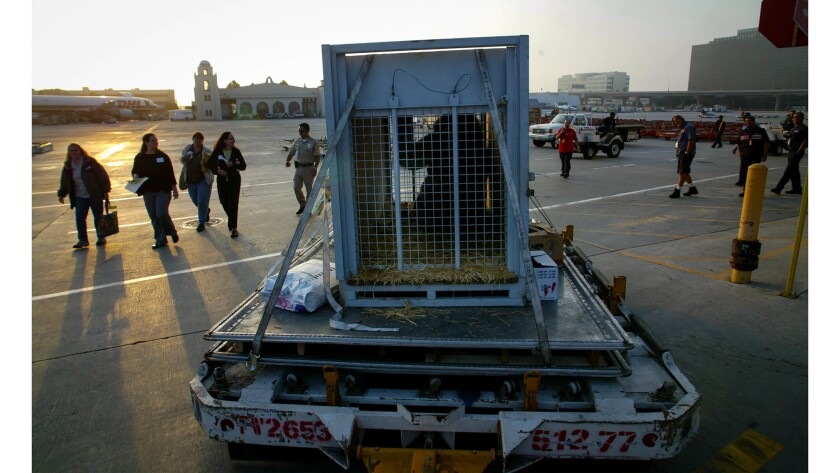 ---