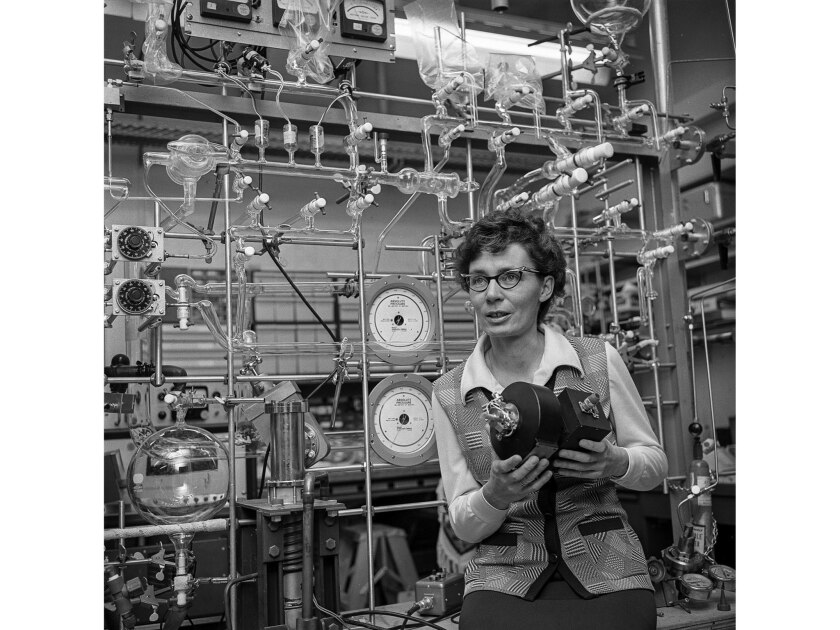 At Aerospace Corp., Virginia Carter designed density gauges for U.S. Air Force aircraft and satellites. In addition, Carter was president of the Los Angeles chapter of the National Organization for Women.
In a Sept. 5, 1974, Los Angeles Times profile on Virginia Carter, staff writer Tia Gindick wrote:
Born in Quebec, Canada, in 1936; graduated from McGill University magna cum laude in math and physics; a flying offer with the Royal Canadian Air Force under a university reserve training plan; a master's degree from USC, and naturalization as a U.S. citizen in 1963, the same year she joined the technical staff of the Aerospace Corp. in El Segundo as a physicist.
While at Aerospace Corp., she published 23 papers and received considerable outside acclaim for her work. Nevertheless, she remained "grotesquely underpaid," and her position with the firm showed no signs of a better future. …
The idea of a mid-career change was suggested by Frances Lear, founder of a firm called Marketplace, which specializes in finding qualified women for upper management jobs. Mrs. Lear arranged the appointment with her husband and, more out of curiosity than anything else, Ms. Carter drove up to Century City where Lear was then located. …
In 1973, Carter joined the Norman Lear production company and worked on the sitcoms "All in the Family" and "Maude."
---