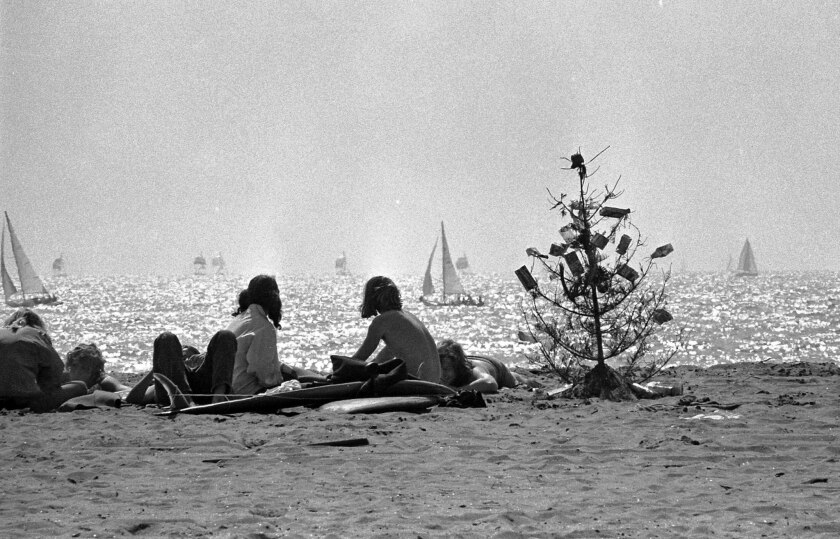 The original March 26, 1973, Los Angeles Times caption reported, "Youngsters enjoy a breezy day at Marina del Rey beach and do a good turn as well. They found a discarded Christmas tree and decorated it with litter — cans, cartons and plastic."
Staff photographer Boris Yaro says he had just received a new Nikon 300 millimeter lens and was shooting "summer-like" photos to "rub in the noses of the folks back East."
This post was originally published on Jan. 6, 2011.
---