From the Archives: The Castle on Bunker Hill
The 1960s Bunker Hill redevelopment forced the removal of many Victorian-era homes. Preservationist saved two structures — the Castle and the Salt Box.
A story in the May 18, 1964, Los Angeles Times reported:
"The Castle," a faded former mansion atop Bunker Hill, has been given a new lease on life.
Built in 1882, the two-story, 20-room home was a showplace in a fashionable neighborhood peopled by the famous figures of the city. But time and weather have taken their toll.
In order to preserve it as an example of early architecture, the city's Cultural Heritage Board has designated The Castle at 325 Bunker Hill Ave. as a historic-cultural monument, thereby blocking its destruction.
The mansion was given its nickname by the Daniel Francis Donegan family, which bought it in 1893, probably attracted by its 19th century craftsmanship and wood detailing.
Some of it has survived over the years, including entrance doors of leaded art glass and an interior hardwood stairway with 4-ft-high carved newel posts. Once they were topped by ornamental gas lamps.
Carl S. Dantzel, president of the board, has suggested relocating the building at the top of Angels Flight.
The Castle, along with the Salt Box — another landmark Bunker Hill home — were moved in March 1969 to the future site of Heritage Square Museum in Montecito Heights.
But on Oct. 9, 1969, a fire of suspicious origin destroyed both structures.
The book "Bunker Hill, Los Angeles: Reminiscences of Bygone Days" by Politi was published in 1964.
An earlier version of this post was published on Aug. 9, 2013. This version was updated with five additional images.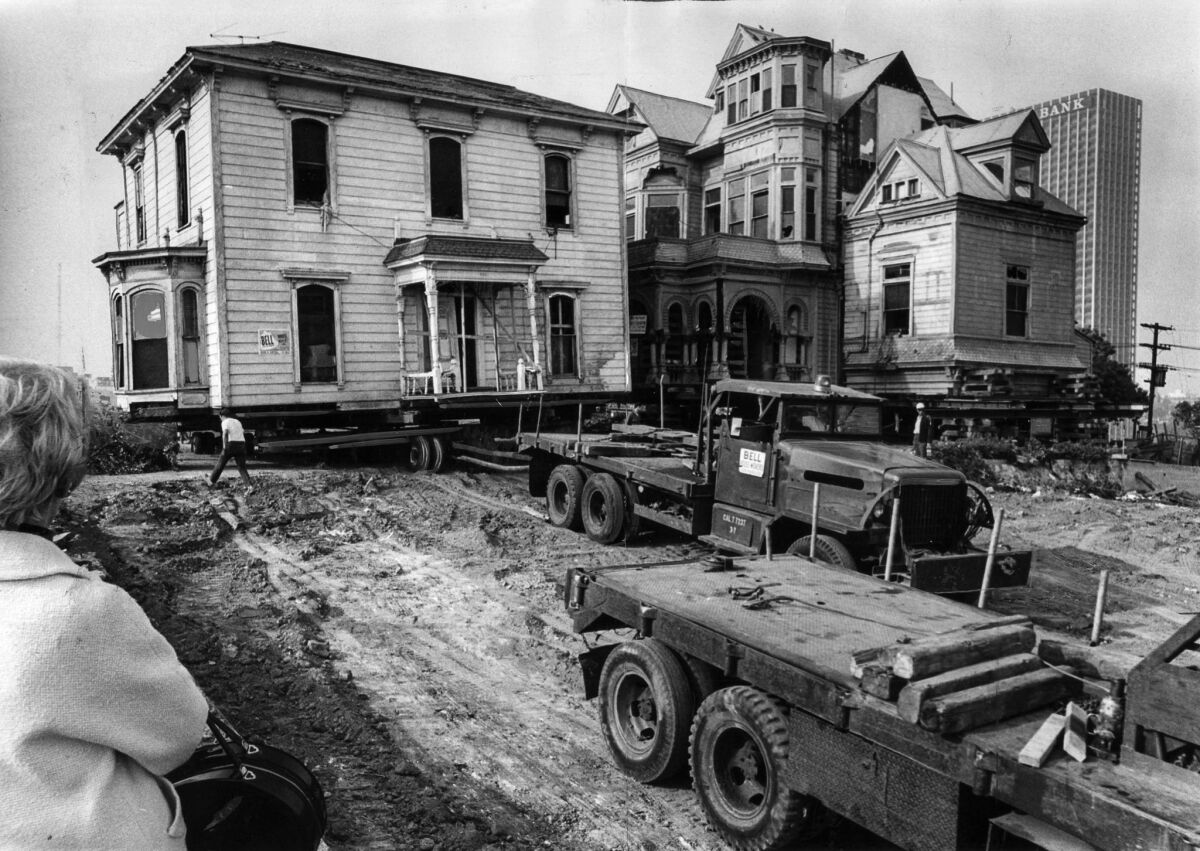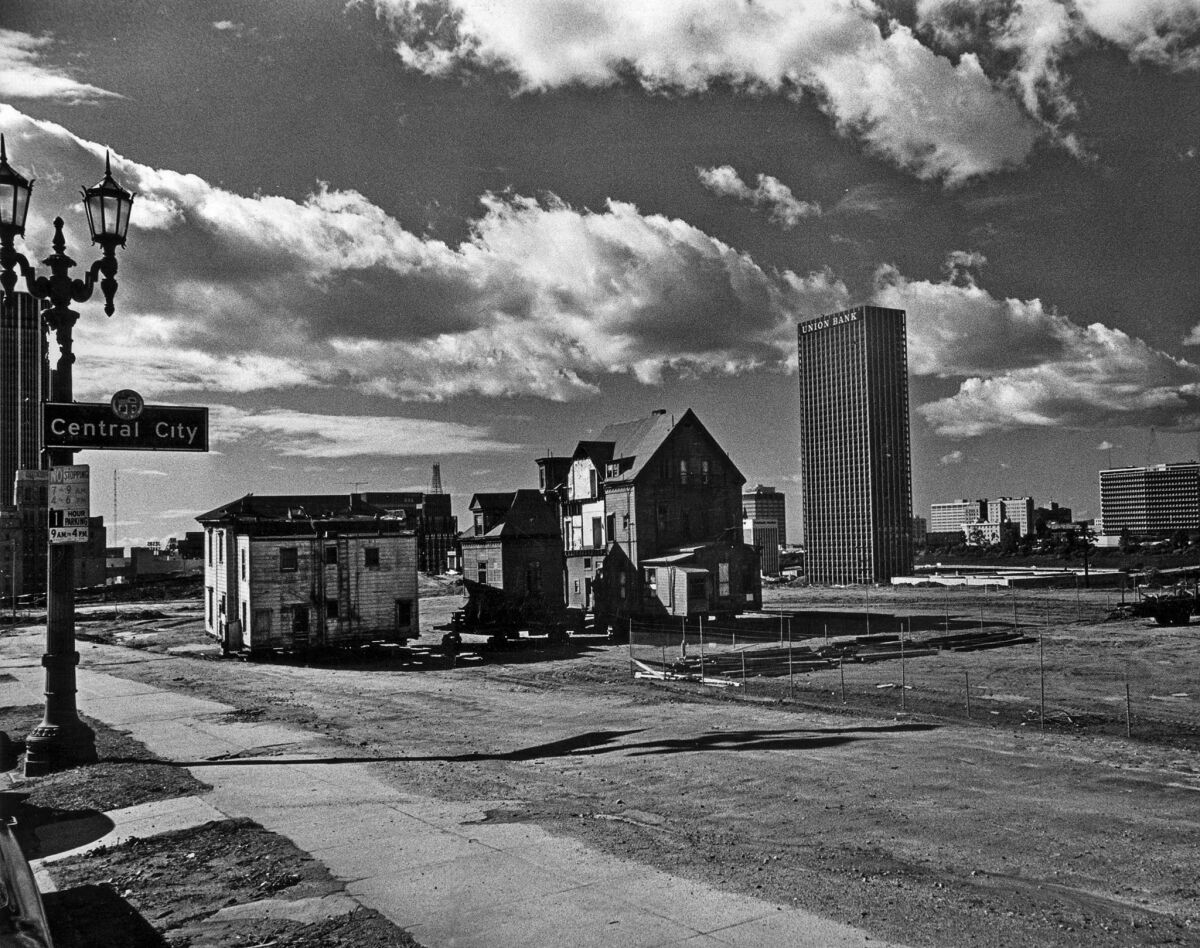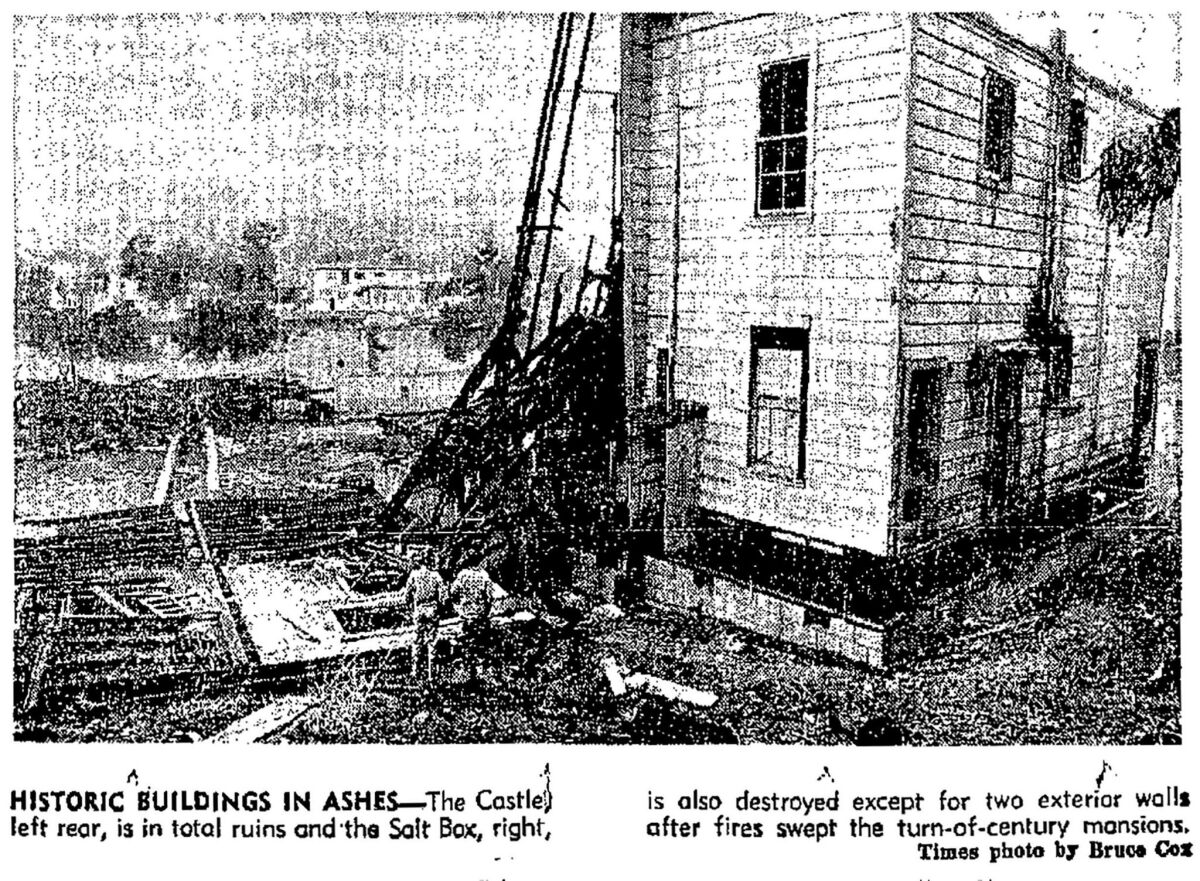 ---