From the Archives: Tow truck in need of help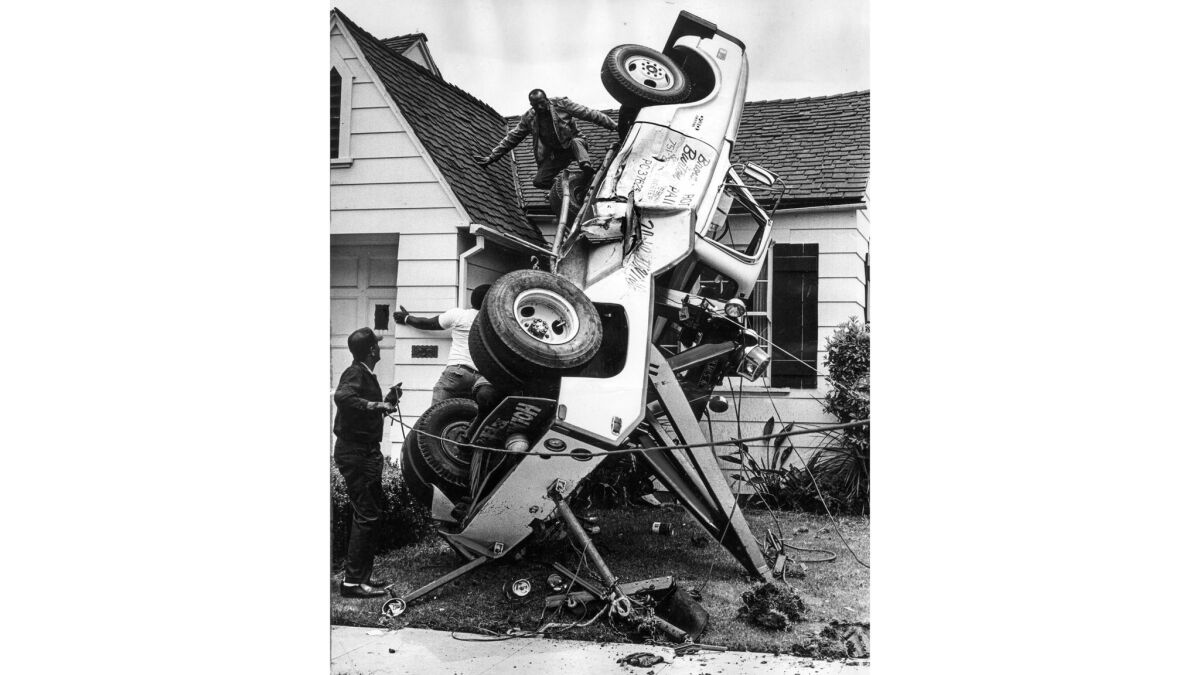 After colliding with another vehicle at West 78th Street and South Hobart Boulevard in Los Angeles, a tow truck ended up against a house. Tow truck driver Arthur Bogan, 30, of Pacoima and the other unidentified driver suffered minor injuries.
This stand-alone photo by Steve Fontanini appeared on Page 3 of the June 3, 1971, edition of the Los Angeles Times.
See more from the Los Angeles Times archives here
---